What are the main differences between the 360 S5 and 360 S6?
·
Mar 28, 2019
·
3 min read
We have owned the 360 S6 for more than six months and decided to explain the differences between it and the newest model - 360 S5.
360 S6 vs. 360 S5 Specifications
| Specs | 360 S5 | 360 S6 |
| --- | --- | --- |
| Suction power | 2,000 Pa | 1,800 Pa |
| Battery life | 110 min | 90 min |
| Climbing ability | 20 mm | 17 mm |
| Battery capacity | 2,600 mAh | 3,200 mAh |
| Mapping technology | LIDAR | LIDAR |
| Mopping | no | yes |
| Restricted areas | yes | yes |
| Zoned cleaning | yes | yes |
| Spot cleaning | yes | yes |
| Height | 10 cm | 10 cm |
| Multiple map storing | yes | yes |
| Washable HEPA filter | yes | yes |
| Real-time tracking | yes | yes |
| Manual movement control | yes | yes |
| Recharge & resume | yes | yes |
| Voice promt | yes | yes |
| Dustbin size | 550 ml | 400 ml |
| Amazon Alexa / Google Home support | no | no |
| Intelligent carpet identification | yes | yes |
| App | 360Smart | 360Smart |
| Weight | 7.72 lbs / 3.5 kg | 7.72 lbs / 3.5 kg |
| Accessories | charging station, HEPA, cleaning brush, adaptor, side brushes, dust tank, English manual | charging base, adapter, filter, water tank, mop, cleaning tool, English manual |
| Warranty | 12 months | 12 months |
360 robot vacuum cleaner features
Remembers your floor layout
Resumes cleaning after recharging in case it didn't finish the job before the battery needed to recharge
In the app, you can set restricted areas and zone cleaning
Voice alerts about errors or cleaning status
Stores up to 10 different floors in memory
Has strong suction that along with a cleaning brush and two sweepers agitate dust, dirt and pet hair from carpets ensuring great cleaning performance
Good climbing ability makes it suitable for thicker carpets
Thanks to the long-lasting battery and recharge&resume the 360 robot vacuum is ideal for average and bigger homes
Even though it has strong suction, the vacuum is quiet when it operates
Intelligent carpet recognizing. This feature helps to clean carpets deeper.
What the 360 S5 and S6 have in common:
LIDAR. LDS laser that is hidden inside works to scan a floor layout to make a plan of a cleaning area. The plan helps 360 to know better where it should clean without leaving missing areas or redoing the same spots.
Navigation. Both models follow a back-and-forth navigation pattern. They move in straight lines methodically covering a cleaning area.
Real-time tracking. There are three processors inside that help to track the robot's movements in real-time. You can see it building a map or where it is cleaning using the 360Smart app.
Restricted area. If you don't want the vacuum to clean a certain room, you can set a restricted area in the app. The amount of digital boundaries is unlimited.
Zoned cleaning. Some rooms get dirtier faster than others like saying a kitchen. The cleaner can vacuum this specific room if you draw a rectangle in a map. Once you set this zone, the vacuum will clean within it.
Carpet identification. A bunch of sensors that the 360 is equipped with can recognize carpet flooring. Once the robot steps on it, its suction gets boosted up to provide deep cleaning. It is useful since you don't have to turn on max power settings manually.
Voice prompt. The 360 alerts about everything that's going on using its voice. You can adjust the volume of the voice in the app.
Multiple maps storing. Both robots 360 S5 and S6 support multiple maps storing. It makes these cleaners suitable for homes with more than one level. Once the vacuum creates a map, it will be saved in the app.
Charging dock has a minimalistic look. It is able to hide a charging cable inside which makes it look even sleeker.
HEPA filter. A washable HEPA filter reduces up to 99.9% of pollen and allergen in the air providing safety for those who have an allergy or asthma.
Both models are 10 cm tall.
---
Differences between the two
Runtime. The 360 S5 battery lasts 20 minutes longer than the S6.
Room recognizing?
Suction power. The 350 S5 delivers 2,000 Pa of suction; the 360 S6 has a 1,800 Pa strong airpower.
Mopping. The 360 S6 comes equipped with a water tank and a mop cloth for mopping. The 360 S5 only sweeps.
Climbing height. The 360 S5 wheels adjust to an obstacle height crossing up to 20 mm tall ones. The 360 S6 can cross a 17 mm one. It makes the S6 suitable for thicker carpets.
Noise. Because the 360 S5 has stronger suction, it makes more noise when it is vacuuming. Still, it is quiet enough and not distracting if you are in the same room.
---
360 S6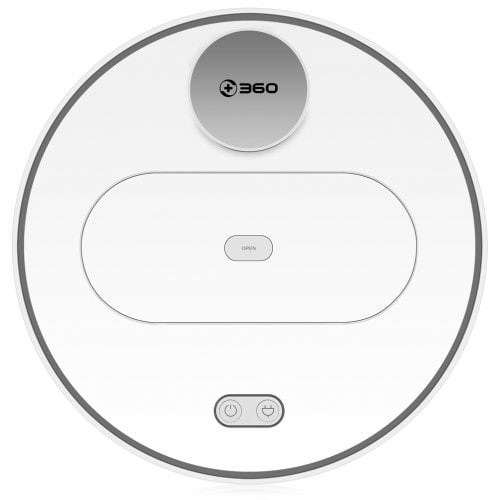 Read our full review where we tested the 360 S6 to know more about the robot vacuum cleaner.
Thanks to the water tank and mop attachment, 360 S6 is suitable for homes with bare floor. Please note, mopping is not able to get rid of stubborn stains, but of course, like vacuuming, it's nice not to have to do the mopping yourself.
Carpet boost, good climbing ability, and strong suction provide great cleaning performance on carpets that are not thicker than 17 mm.
Even though the 360 S6 has strong suction, it might not be enough to pick up pet hair on thick carpets and provide deeper cleaning. On thinner carpets and bare floor it does a superb job.
The 360 S6 is perfect for homes with a mixed surface that is average-sized or big. It is suitable for pets unless you have thick carpets.
---
360 S5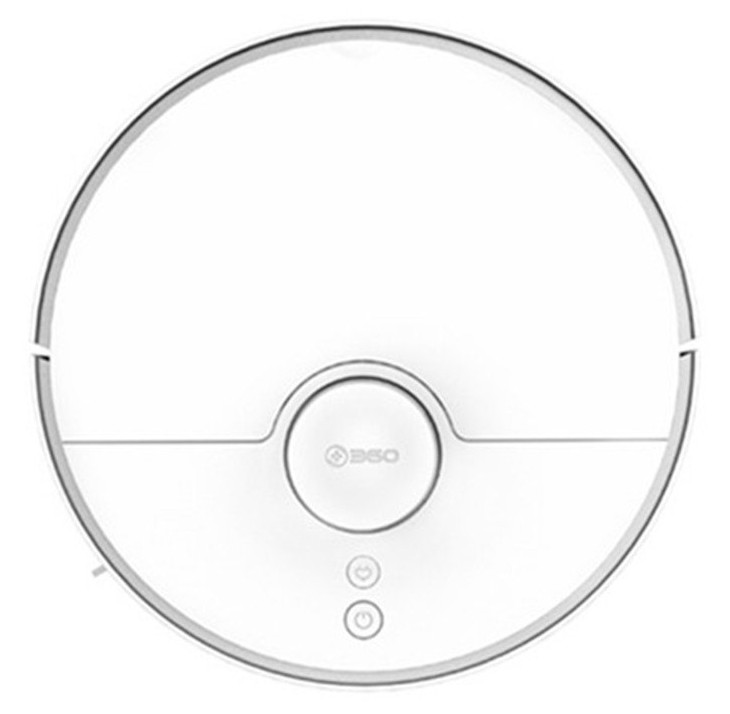 Read the full 360 S5 review to understand what features and specifications it has.
It has stronger suction; better barrier cross height thus performs better on carpets that the 360 S6.
The vacuum can get a hard floor clean even though it lacks mopping.
With the longer-lasting battery and recharge&resume, the 360 S5 is perfect for big homes.
The 360 S5 is more suitable for homes covered with carpets, pet owners and hard flooring.
---
Price & where to buy
On Gearbest the 360 S6 costs around $350. You can also get in on Amazon for about $400.
The 360 S5 so far is only available on Gearbest where it has a $350 price tag.
Where to buy
Found some spelling or grammatical error? Please help us to fix it!
Since English is not our first language, you may notice spelling and grammatical errors in the article. We would be very grateful if you could help us fix the mistakes. Just select the confusing part of the text with your mouse and press Ctrl + Enter, then you will be able to send us a corrected version of the text. Thank you for your effort!
---
---
Related Robot Vacuum Comparisons
Trending Articles