Comparison chart: the Budget Roborock Xiaowa Lite vs. Flagship Roborock S5
·
Updated: Dec 11, 2019
·
5 min read
Not so long ago, Xiaomi-backed robot vacuum cleaner manufacturer Roborock released its new version of a robot vacuum cleaner, the Roborock S5, the improved version of their high-rated first generation robot vacuum also known as the Xiaomi Mi robot. To understand the differences between the two, we recommend to have a look at our Roborock S5 vs. Xiaomi Mi Robot comparison. Even though consumers review the Xiaomi Mi Robot in a good way, the second version becomes even more successful than its older brother. A few months back Roborock presented a third generation budget robot vacuum cleaner - the Roborock Xiaowa Lite. It doesn't have the LIDAR navigation system and doesn't build a map of a house but it worth paying attention to since it costs almost twice cheaper than the flagship Roborock S5. Let's find out who is this robot for and if there is any reason to choose it over the Roborock S5.
UPDATE: There are two upgraded versions of the Xiaowa - the Roborock Xiaowa E20 that has 1,800 Pa suction, mopping and a double gyroscope inertial navigation system, and the Roborock Xiaowa E35. It comes with a 2,000 Pa powerful motor, 5,200 mAh battery that lasts longer - for around 150 minutes, mopping, the double gyroscope inertial navigation system, and recharge & resume feature. You can check our comparison of the Roborock Xiaowa Lite E20, E35.
The Roborock Xiaowa Lite vs. the Roborock S5 Comparison Chart
| Features | Roborock Xiaowa Lite | Roborock S5 |
| --- | --- | --- |
| Run time | 80 min | 150 min |
| Suction Power | 1,600 Pa | 2,000 Pa |
| Cleaning area | 80 m2 / 861 ft2 | 250 m2 / 2690 ft 2 |
| Scheduling | yes | yes |
| Mapping | no | yes |
| Intelligent route planning | no | yes |
| Recharge & Resume | no | yes |
| Wi-Fi | yes | yes |
| App | Mi Home | Mi Home |
| Climbing capability | 20 mm (0.78 inches) | 20 mm (0.78 inches) |
| Amazon Alexa/Google Home support | no | yes |
| Dustbin capacity | 640 ml | 480 ml |
| Mopping function | no | yes |
| Good for carpet | yes | yes |
| Good at picking up pet hair | yes | yes |
| Filtration | HEPA | washable HEPA |
| Dimensions (LxWxH) | 35.3 x 35 x 9.05 cm / 13.9 x 13.78 x 3.56 in | 35.3 x 35 x 9.6 cm / 13.9 x 13.7 x 3.8 in |
| Weight | 3 kg / 6.6 lbs | 3.5 kg / 7.7 lbs |
| Height | 9 cm / 3.5 in | 9.6 cm / 3.8 in |
| Warranty | 12 months | 12 months |
Robot vacuums mentioned in the article:
Xiaowa Lite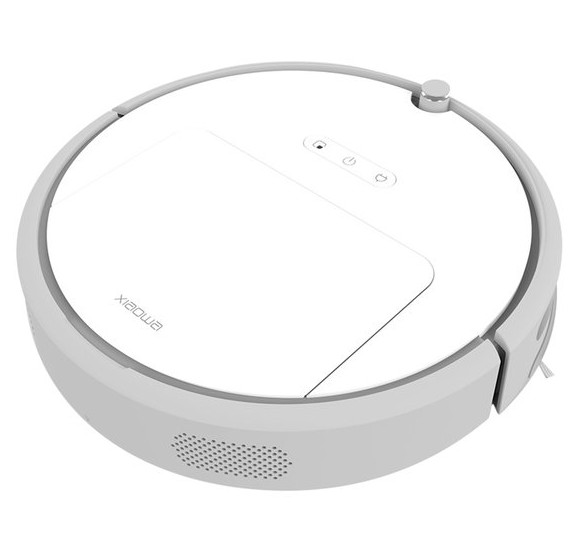 Short description
The Roborock Xiaowa Lite is the newest budget robot vacuum. It is equipped with sensors all over its body that navigate the device around the house with no bumping into furniture or falling from stairs. One side brush sweeps dust from corners transferring it to the main cleaning brush where along with powerful motor dirt gets sucked up into the dustbin.
Along with the main cleaning brush, the 1,600 Pa powerful motor does its job well with picking up pet hair and cleaning bare floors and thin/medium carpets. The 2,600 mAh Li-ion battery lasts about 80 minutes in one charge. It has the possibility of being managed via the Mi Home app. Large wheels can climb up to 2 cm (0.78 inches) barriers. Carpet boost switches the cleaning mode to maximum level once the robot recognizes carpeted surface. The feature provides deep cleaning automatically without you having to boost suction power manually. The Xiaowa is also equipped with a 640 ml dustbin (more significant than most containers) that collects dust and dirt, makes you clean the dustbin less often than other robot cleaners. When the battery runs less than 20 percent, the robot automatically returns to the charging dock.
Carpet boost, cleaning brush, powerful motor and large wheels work together to provide deep cleaning on both: bare floor and carpet (except thick shaggy ones).
For the price of under $200, the Roborock Xiaowa Lite shows one of the best performance we've seen so far.
What you get in the box with the Xiaowa Lite
Robot vacuum; charging dock, main brush cleaning tool, power cable
Who is the Roborock Xiaowa Lite good for?
Average and small house owners. Tiny homes are perfect for the Xiaowa Lite.
Pet owners. A strong suction power and the primary cleaning brush are designed to collect pet hair with ease.
Homes with mostly bare floors.
Homes with carpeted and mixed surfaces. Large wheels make it easy for the robot to transfer from bare floors to medium rugs. Strong suction, along with carpet boost provides deep cleaning.
Busy people. When you don't have time to clean your floors, the Xiaowa Lite can help you.
Parents. People with kids are always distracted by something, and the best thing is to let the robot do its job. By the way, kids love robot vacuum cleaners even more than adults.
People who suffer from allergies or asthma. The high-efficiency anti-allergen HEPA filtration system catches up to 99% of particles with have a size greater than or equal to 0.3 µm.
Those who are not ready to spend a lot of money on a robot vacuum. For the cost of around $200, you get the best cleaner in its price range.
Price & Where to buy the Roborock Xiaowa Lite
You can get the Roborock Xiaowa Lite on Amazon for under $200.

The Roborock Xiaowa Lite is available on Gearbest for $250 on Gearbest.
---
The Roborock S5 quick look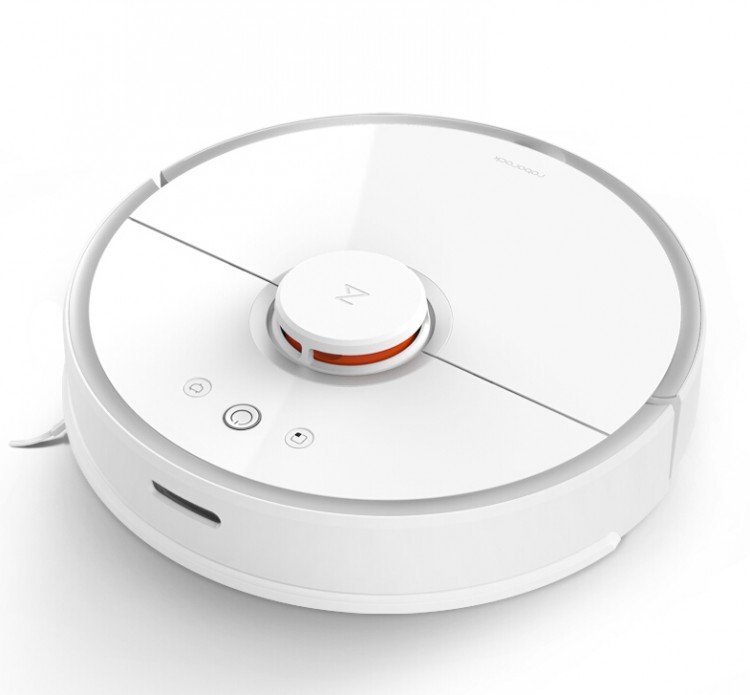 The Roborock S5 is the most expensive robovac in the Roborock model line. It is a smart robot vacuum with 13 sensors all over its body and a laser located inside the "head." With its Simultaneous Localization and the Mapping (SLAM) algorithms, the Roborock S5 creates a map of a house and builds the most efficient way to clean it. It has one of the strongest suction power on the market - 2,000 Pa. The 5,200 mAh battery lasts for about 150 minutes covering 250 sq. meters (2,690 sq. ft). Even though it has a powerful motor, the S5 has a noise-suppressing system that decreases the noise level. When it comes to cleaning carpets, the Roborock S5 has the newest carpet identification feature that maximizes suction power once the robot recognizes a carpet/rug. It also has a tangle-free design so pet or human hair won't twist all over the cleaning brush and wheels.
Click here to see customers reviews about the Roborock S5 on Amazon
With the Mi Home app, you can create virtual boundaries simply by dragging specific areas on your smartphone; set zone cleaning to make the robot work in a particular room. Also, you can track the Roborock S5 movements in real-time to see the map it has built, etc.
In the box
Robot vacuum; charging dock + adapter, water tank, mopping pad; English user manual
Price & Purchasing Details
You can get the Roborock S50 (white version) on Gearbest for the special price ~$360.

The black version S55 comes with a ~$360 price tag.

The Roborock S50 is also available on Amazon for $439 in white color. There is also a rose-gold option available to buy. The device comes with Amazon's Choice Label as a high-rated product. Prime members can enjoy free 2-day shipping.
*please, take note that the prices may change
---
Why buying the budget Roborock Xiaowa Lite?
The first thing you should know is that the Roborock S5 is a high-end robot vacuum while the Roborock Xiaowa Lite is a budget model, so maybe it's not entirely fair to compare them, but let's think why you should pick the cheaper one.
The price. While the S5 costs about $500, having a lot of smart features, the Xiaowa Lite is a budget robot vacuum with a price tag of about $200 and useful functions that are enough to get your floors clean.
If you have a small home and need a simple vacuum that works great - go with the Roborock Xiaowa Lite.
It has Wi-Fi so you can control it from everywhere just with your smartphone and the Mi Home app.
It has the same build quality as the Roborock S5. The same side and cleaning brush with less suction power perform similarly to the S5.
The bigger dustbin allows collecting more dust with no need to clean it every other time.
Carpet boost makes the robot ideal for homes with mixed and carpeted surfaces.
There are no other alternatives on the market for the price of around $200 that can clean medium-pile carpets, have carpet boost, a powerful motor, and large wheels with good climbing ability.
If you need to do quick cleaning in some small area, the Xiaowa takes less time to start. The Roborock S55 waits until its laser scans the room before getting ready to work.
In terms of cleaning performance, the Roborock Xiaowa Lite is a champ that won't disappoint you.
All these things make the Roborock Xiaowa Lite a perfect robot vacuum to buy in 2019 without breaking your budget.
UPDATE: Check out our latest article about the difference between the Roborock Xiaowa Lite, Roborock Xiaowa, Xiaomi Mi Robot, and Roborock S5.
---
---