TOP 5 Best Robot Vacuums with Intelligent Mapping Technology
·
Aug 13, 2018
·
8 min read
Earlier we've reviewed the 4 of the most powerful smart robot vacuum cleaners. Since it's been a while, some manufacturers released new models that worth to be mentioned, we decided to dive deep into the 5 best smart robot cleaners of 2019.
Robot vacuums mentioned in the article:
| Specs & Features | 360 S6 | Roborock S5 | ECOVACS Deebot Ozmo 930 | Neato Botvac Connected D7 | Roomba 980 |
| --- | --- | --- | --- | --- | --- |
| Mapping technology | LDS laser | LDS laser | LDS laser | LDS laser | camera |
| Operation time (min) | 120 | 150 | 110 | 120 | 120 |
| Battery capacity (mAh) | 3,200 | 5,200 | 3,200 | 4,200 | 3,000 |
| Suction power (Pa) | 1,800 | 2,000 | 1,000 | 2,000 | 1,700 |
| Dustbin capacity (ml) | 400 | 500 | 450 | 700 | 600 |
| Mopping | yes | yes | yes | no | no |
| App | 360Smart | Mi Home | ECOVACS | Neato Robotics | iRobot Home |
| Amazon Alexa/Google Home support | limited support | yes | yes | yes | yes |
| Auto-recharge and resume | yes | yes | yes | yes | yes |
| Virtual boundaries | yes | yes | yes | yes | yes |
| Dirt detection | no | no | no | no | yes |
| Carpet identification | yes | yes | yes | no | yes |
| Full bin indicator | no | no | no | no | yes |
| Scheduling | yes | yes | yes | yes | yes |
| Water tank capacity (ml) | 150 | 140 | N/A | - | - |
| Noise level (dB) | 55 | 60 | 65 | 64 | 70 |
| Climbing ability (in / mm) | 0.67 / 17 | 0.79 / 20 | 0.63 / 16 | 0.75 / 19 | 0.79 / 20 |
| Warranty | 12months | 12months | 12months | 12months | 12months |
| Buy on Amazon | Check it out | Check it out | Check it out | Check it out | Check it out |
Home size
Home size matters when it comes to buying a robot vacuum cleaner. Even though every robot with mapping has a recharge & resume feature which means it covers more areas in one session, the battery life is important. It takes a few hours to recharge before your device gets to finish its job.
120 minutes of battery life is enough to cover medium to big-sized homes. If you live in a small household, you can go to any of these machines. It would take less time to finish the cleaning which is great, right?
Carpet performance
Carpet boost is the feature that increases suction power to its maximum level once the robot recognizes the carpeted surface. Every robot comes with it except the Neato.
Almost every model from our list performs excellently on low and medium-pile carpets providing deep cleaning. The ECOVACS DEEBOT Ozmo 930 only does the bare floor and thin carpet.
Please note that none robot vacuum cleaner can clean deep clean thick shaggy carpets.
Bare floor performance
Neato and Roomba perform great on the bare floor. Each of the robots has a strong suction that catches everything from the floor. However, none of these machines comes with wet mopping.
The DEEBOT Ozmo 930 avoids carpets when moping
The 360 S6, Roborock and ECOVACS are equipped with a water container and mop attachment. Each of them is one of the best robots that vacuum and mop.
Please note, that the mopping feature is not able to remove stubborn stains.
Pet hair
The Neato is equipped with two brushes that were designed to pick up pet hair.
The Roborock comes with a 3-stage tangle-free design that causes less hair wrapped around its main brush and the wheels.
The ECOVACS Deebot Ozmo 930 has two options for cleaning: the main brush and tangle-free suction inlet. The inlet works best on bare floors preventing hair-wrapping.
On the other hand, the Roomba 980 gets silicone rollers that are very easy to maintain and don't have to be cleaned after every cleaning.
Roomba's silicone rollers are maintain-free. The Roomba 980 is ideal for pet owners
The 360 S6 handles pet hair with ease even though it doesn't have special tangle-free rollers. Its main brush look-a-like Roborock's roller which means the 360 S6 needs to be cleaned from hair after the robot has finished its job.
In general, all these devices are good at picking up pet hair. They come with different types of cleaning brushes yet every robot performs excellently.
The Roomba's brushless rollers need less time to maintain than other robot's brushes.
Laser vs. camera: what is the difference
Only the Roomba 980 comes with a camera sensor, other robots in our list use the LIDAR.
The laser is more accurate when it comes to building a room's layout.
LIDAR technology builds an accurate map. With LIDAR, a robot vacuum cleaner can work in the dark
The only laser downside could be the fact that it is located inside the robot's "head" making it hard to reach some places under furniture because of body height.
Robot vacuum cleaner as a part of your smart home ecosystem
If you own any Amazon Echo or Google Home you might want your robot to be integrated with it to be able to control it with your voice.
The 360 S6 is not compatible with any; however, we hope it will be soon. The Roborock, Roomba, Deebot, and Neato are integrated with the smart voice assistants.
App
A smartphone app allows to switch between cleaning modes, turn on/off a cleaner, manually manage its movements, schedule it, etc. Additional features include map tracking, creating virtual walls depends on each model.
Virtual boundaries
Virtual boundaries keep a robot vacuum from crossing some particular zones. The Roomba 980 comes with a physical dual virtual wall barrier.
Digital boundaries prevent the robot from crossing certain areas
Every other robot from our list supports an app that allows creating as many virtual walls as you want to; the Roomba is limited by two virtual wall barriers.
Zone cleaning
Zone cleaning is useful if you want to clean a specific room without having the robot clean the whole home.
Make the robot vacuum clean within a certain area using zoned cleaning
The apps allow creating as many zones cleaning as you wish. Supported by the 360 S6, Roborock S5, ECOVACS DEEBOT Ozmo 930, Neato Botvac Connected D7.
Real-time mapping
In the app, you can track the robot movements in real-time. Watching your cleaner create a map is magnificent. This option is available for the 360 S6, Roborock S5, and DEEBOT Ozmo 930.
Manual movement control
To control your robot vacuum like a radio car you can use your smartphone. Supported by all the models except the Roomba 980.
Interaction with a created map
Inside the app, you can set block offs, create zones to be cleaned, etc. With the Mi Home app, you can tap on the map making the Roborock S5 go to the given point. With some apps, you can schedule the vacuum to clean a specified zone. You can interact with maps created by every robot except the Roomba 980.
Map saving
The 360 S6 saves up to 10 different floor plans. It is able to recognize its location if being placed manually in the middle of the room it has mapped before.
The Roborock S5 stores one created a floor plan.
Maps saving makes a robot vacuum ideal for multiple-level houses
The ECOVACS DEEBOT Ozmo 930 saves one created map.
The Neato Botvac Connected D7 is able to store up to three floor-plans.
The Roomba 980 does not save a map. It disappears once the robot finishes cleaning. You can see where the cleaner vacuumed in cleaning history.
The ECOVACS Deebot Ozmo 930 app is the most featured in our opinion. Along with customizing particular areas, selecting forbidden zones, it allows prioritizing the rooms you'd want the robot to clean first. The best option ECOVACS app comes with is recognizing surface; thus Deebot doesn't make your carpets wet when the mop mode is on. We haven't seen anything like that before which makes ECOVACS worth every penny of its cost.
Maintenance
Let's get to basics maintenance and what you have to do to keep your device clean.
Sensors: look after all the sensors. Clean it from dust once in a while.
Side brush: unwrap all the hair that might be collected around.
Dustbin: empty the dustbin after every cleaning. The Roomba has the full dustbin indicator that shows exactly when the container has to be emptied. Wash it with water occasionally.
Wheels: the hair could be tangled around the wheels so check it out.
Main brush: one of the main reasons why the robot could stop working - when something gets stuck in its cleaning brush. Clean it from hair, dirt and small particulars after each session. The Roomba 980 is equipped with silicone rollers that are designed as tangle-free which means it takes minimum time to take care of it.
App: update the app regularly.
Additional Accessories
Luckily you will not have any issues with finding additional accessories for each robot vacuum on Amazon.
Quick guide through every robot cleaner
The 360 S6. It is an intelligent robot vacuum, the cheapest machine from the list that provides excellent cleaning performance. It can sweep and mop, its app is featured with a list of options that help to manage the whole working process. For the price of $350, 360 S6 is a decent robot vacuum worth spending money on. Also, it stores up to 10 different floor plans in memory and is able to recognize its location in the restored map. A few robots can do that. The 360 S6 is not suitable for homes with thick shaggy carpets.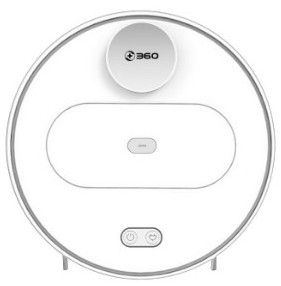 Get the 360 S6 if you:
Live in a multiple-floor house
Need mopping
Want to get a robot vacuum with high-end features for a reasonable price
Have medium-pile carpets
Want a robot cleaner with efficient navigation
Want an app with many useful features
Live in a medium or big home
The Roborock S5 is one of the best smart vacuums on the market for the price tag. It comes with the strongest suction power and the longest lasting battery. It comes with a rubber bumper that decreases its noise level making it the 2nd quiet cleaner on our list after the 360 S6. The Roborock S5 is not suitable for homes with more than one level.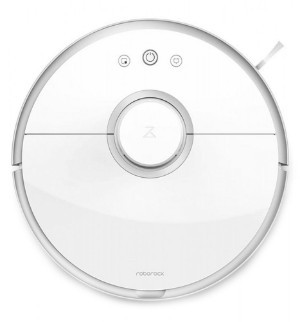 Get the Roborock S5 if you:
Live in a big household
Own a one-level house
Have a pet
Need extra power
Have thick carpets mostly
Need mopping
Want a flagship model for a reasonable price
The ECOVACS Deebot Ozmo 930 is among top-rated robot vacuums, it has the most impressive app we've seen so far. It can recognize surface and mop only bare floors without getting your carpets wet. Along with that, there are options to prioritize cleaning areas and forbidden zones which makes it much easier for you to manage the whole operation. It comes with the main brush and suction inlet that causes less hair tangling. The main brush works better on carpets while the suction inlet is perfect for bare floors. The DEEBOT Ozmo 930 is not suitable for homes with thick carpets.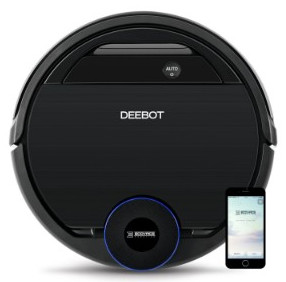 Get the ECOVACS DEEBOT Ozmo 930 if you:
Need mopping
Don't have carpets or only occasional rugs
Want a smart mopping system that makes the robot to avoid carpets
Want an app that gives you the ability to set restricted areas, prioritize where to clean first or set zoned cleaning
Live in a one-level home
Want the robot that can recognize caprepted surface
The Neato Botvac Connected D7 comes with a multi-surface cleaning brush for pet hair cleaning and bare floors. Its D-shape is ideal for corners and edges cleaning. It performs excellently on thin and medium carpets, and its brush is designed to pick up pet hair. The Neato Botvac D7 Connected lacks mopping, if your home has no carpets, this robot vacuum will only provide sweeping.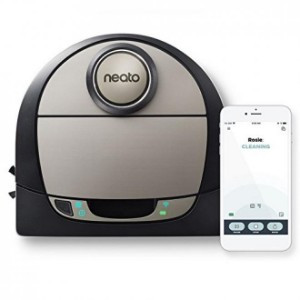 Get the Neato Botvac D7 Connected if you:
Live in a multiple-level house
Need extra power
Want great cleaning performance on carpet
Want a robot vacuum with a shape that cleans corners better
Have a pet
Have mostly thick carpets
Want to schedule the robot to work within a certain room
Roomba 980. Roomba is equipped with silicone tangle-free rollers that are very easy to maintain. Roomba doesn't have any issues with hair tangling because of its double-rotating brushes. The robot is known for its high performance on carpets. Even though the machine doesn't have mopping, its rollers work great on bare floors. Roomba 980 is not suitable for multiple-level houses.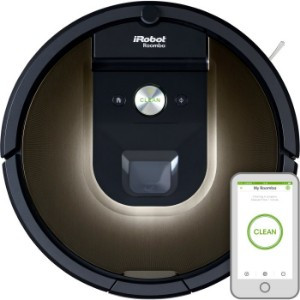 Get the Roomba 980 if you:
Will only run it in daylight otherwise you have to leave the light on when the robot is vacuuming
Have a pet. The Roomba's rollers are the best when it comes to maintenance
Are ready to spend $800 on a robot vacuum
Live in a home with carpets mostly
Price & Where to buy
The 360 S6 is available to buy on Gearbest and Amazon. It is the cheapest cleaner here and comes with a $360 price tag which is a great deal considering its performance and featured. Buy yours on Amazon for $400
You can get the Roborock S5 on Amazon for around $540.
It is available to buy on Gearbest where the Roborock S5 in white color costs $460. The robot has a black color option that comes with a $560 price tag.
Find the ECOVACS Deebot Ozmo 930 on Amazon where it costs $500.
The Neato Botvac Connected D7 comes with a price tag a little bit over $700.
The Roomba 980 is available to buy on Amazon where you can get it for $800.
---
Do you have any questions left? Still not sure which robot cleaner to get? Ask us in the comment section down below, and we will try to help you figure out what option would be the best for you.
Where to buy
Since English is not our first language, you may notice spelling and grammatical errors in the article. We would be very grateful if you could help us fix the mistakes. Just select the confusing part of the text with your mouse and press Ctrl + Enter, then you will be able to send us a corrected version of the text. Thank you for your effort!
---
---
Related Robot Vacuum Comparisons
Latest Articles