The Best Powerful Robot Vacuum Cleaners of 2019 with a Mapping Feature
·
Apr 22, 2018
·
9 min read
If you love tech, gadgets, have a modern house and want to automate your cleaning routine, you definitely should pay attention to automatic robot vacuums. These small and smart robotic devices can help you save time and clean your house even when you are not at home. They can be scheduled to start cleaning the entire house at a particular time, and when the work is finished, they automatically return to the charging base. Robot vacuums look impressive; you can use them in your smart home and control them by voice commands through Amazon Alexa or Google Home (not all robot vacuums support this feature). It is fun when you are just lying on the couch, watching this machine work hard to make your floors clean. You can even control it with a remote controller, smartphone or Alexa.
Today, we want to talk about mid-priced powerful robot vacuums with a mapping and path planning feature: the Roborock S5, iRobot Roomba 960, Neato D5 Connected and Samsung POWERbot R7070. Let's compare their features and choose the best one.
Robot vacuums mentioned in the article:
If you are not ready to spend more but still interested in a cleaner with mapping, have a look at the best smart budget robot vacuums to buy in 2019.
Best robot vacuums with mapping: comparison chart
| Features | Roborock S5 | iRobot Roomba 960 | Neato Botvac D5 | ECOVACS DEEBOT Ozmo 930 |
| --- | --- | --- | --- | --- |
| **Path planning / Mapping ** | yes | yes | yes | yes |
| **Type of mapping sensor ** | Laser | Camera | Laser | Laser |
| Runtime (min) | 150 | 75 | 90 | 100 |
| Suction power (Pa) | 2,000 | 900 | 2,000 | 1,000 |
| Noise level (dB) | 60 | 65 | 64 | 65 |
| Battery capacity (mAh) | 5,200 | 2,130 | 4,200 | 3,200 |
| Auto charge and resume | yes | yes | yes | yes |
| Scheduling | yes | yes | yes | yes |
| Dust bin capacity (ml) | 500 | 600 | 700 | 450 |
| Full bin indicator | yes | yes | no | no |
| Amazon Alexa & Google Home support | yes | yes | yes | yes |
| Virtual Walls | yes | yes | yes (magnetic strip) | yes |
| Zone Cleaning | yes | no | no | yes |
| Dirt Detect Sensor | no | yes | no | no |
| Auto boost on carpet | yes | no | no | yes |
| Wet mopping function | yes | no | no | yes |
| Warranty | 1 year | 1 year | 1 year | 1 year |
| Amazon | Buy Now | Buy Now | Buy Now | Buy Now |
The Roborock S5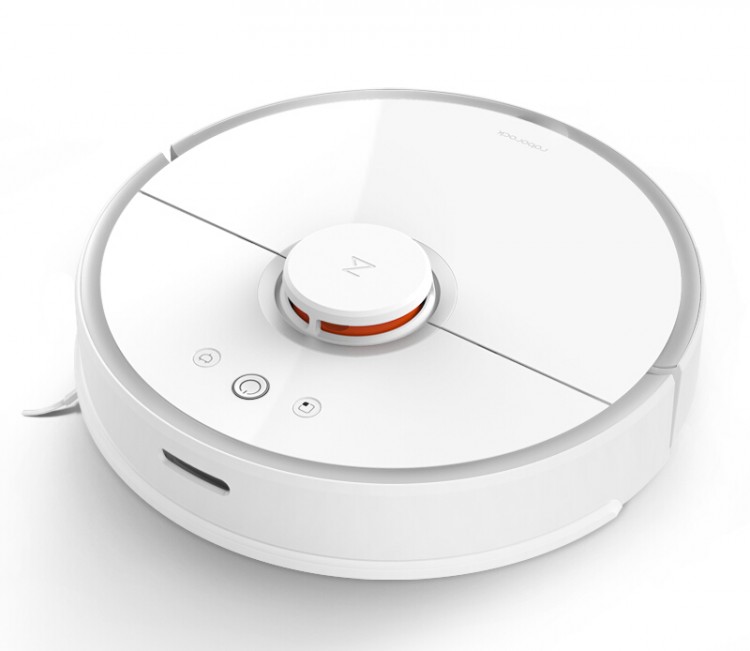 The Roborock S5 is the flagship robot vacuum in the Roborock model line. It is a 2-in-1 device that can mop and sweep. With 150 minutes of runtime, the Roborock is a winner, since none robovac works this long (update, the newest Roborock Xiaowa E3 lasts 150 minutes in one charge). The Roborock S5 covers about 250 square meters in one charge.2,000 Pa strong suction sucks up everything from bare floors and carpeted surfaces. It uses the SLAM algorithm that along with a laser located on top scans the interior creating a map of the area and builds the most efficient cleaning path. The Roborock S5 is equipped with 13 sensors that help the robot navigate around. Although it has one of the strongest suction, the device is equipped with a soft rubber sieve that decreases the noise the Roborock produces when cleaning. It supports Amazon Alexa and Google Home, have Wi-Fi and can be operated by the Mi Home app. There is no virtual wall included in the box, but the app has the possibility of creating virtual boundaries. Also, you can see how the Roborock creates a map and view its movements in real time. Intelligent carpet identification maximizes the suction power when the robot knows it is on a carpet/rug. Talking about its cleaning brush, I noticed that it has one of the best hair-free solutions which is suitable for carpets and bare floors at the same time. It performs well on carpets as much as on bare floors without hair getting tangled around the brush.
In the app, you can create block offs to prevent the robot from crossing particular rooms and set zone cleaning if you want it to clean within one or two places.
Cleaning Performance
The Roborock S5 works well on carpets and bare floors. The Roborock is one of the best solutions for pet hair. It operates quietly and doesn't have an issue with climbing obstacles up to 20mm high thanks to its large wheels. It seems to bump into things less often than other robots and even can do some of the carpets up to 20 mm height.
Thanks to one of the strongest suction power, carpet identification that boosts cleaning mode to powerful and large wheels, the Roborock S5 shows excellent performance on carpets and rugs as well as on bare floor.
Price & Where To Buy
Get the Roborock S5 for $460 on Gearbest.
The robot is available in a black color on Gearbest as well and comes with a $560 price tag.
The Roborock S5 comes with the Amazon's Choice label as a highly-rated product and will cost you about $540, a great deal because of its smart features and cleaning performance, and the fact that this device can mop. You can sign up as a Prime member and get it for free in two days.
You can also have a look at the newest robot cleaner - the 360 S6. It has the same high-end featured as the Roborock S5 does yet cost a bit cheaper.
*please note that the prices may change
Pros
The robot can sweep and mop at the same time
Doesn't have an issue with crossing over obstacles up to 20 mm in height
The app allows tracking its movement in real-time and watch it creates a map
Performs well on carpeted surfaces and bare floors. Designed to pick up pet hair.
Hair wraps around the wheels or cleaning brush less than around other bristled brushes because of the tangle-free design
Decent runtime. Maybe the longest on the market
Carpet boost provides deep cleaning on carpet flooring
Supports creating virtual boundaries and zone cleaning
Cons
The firmware has some issues.
Click here to see customers reviews about the Roborock on Amazon
---
The Roomba 960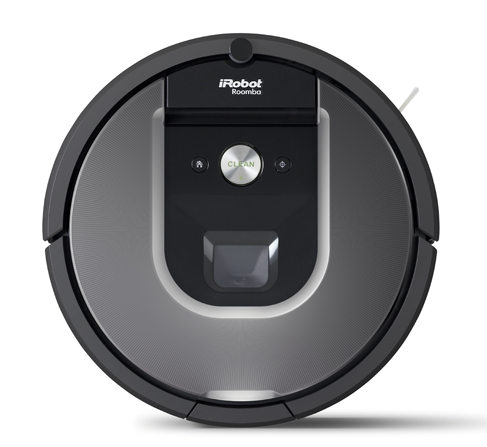 We are going to talk about the previous model in the iRobot family - the Roomba 960. In case you don't know the difference between the best Roomba robots, we highly recommend having a look at our iRobot model comparison chart.
The AeroForce 3-Stage Cleaning System pulls in embedded dirt, debris, and pet hair from wherever it hides using tangle-free rollers, a side brush and Power-Lifting Suction with 5X the air power. Talking about the rollers, this one has the latest version of the brushes that Roomba has used in the past. They are tangle-free and were designed to clean pet hair on a bare floor.
Click here to see customers reviews about the Roomba 960 on Amazon
There are patented Dirt Detect Sensor that recognizes concentrated areas of dirt, providing additional cleaning. To create a map of the house, the Roomba 960 uses iAdapt 2.0 Navigation with Visual Localization that you can see on your smartphone. You can schedule the device up to 7 times per week. Amazon Alexa or Google Home allows you to manage the machine by voice. The Li-ion battery lasts up to 75 minutes, then the Roomba 960 goes back to recharge and resumes cleaning to complete the entire job.
Cleaning performance
The Roomba 960 performs well on bare floors thanks to its rubber rollers that catch pet hair and transfer it into the bin. It also works well on thin carpets, but not so good on the thick ones. A large dustbin decreases the frequency of cleaning even though it gets full after every session. A full bin indicator shows when the dust box needs to be cleaned. Thanks to the mapping function, the Roomba 960 doesn't miss a spot when running.
Price & Purchase Details
The Roomba 960 is available on Amazon for $450. It has the Amazon's Choice label as a highly-rated product. Prime members can enjoy free two-day shipping.
You can also find the latest robovac from iRobot, the Roomba i7 that costs about $990.
*please note that the prices may change
Pros
The new anti-tangle rollers work perfectly on a bare floor catching pet and human hair and need less maintenance
Dirt Detect technology recognizes the dirtiest areas and cleans them more efficiently
A full bin indicator helps you to know when the dust box needs to be cleaned
Cons
Requires a light on when working
---
The Neato D5 Connected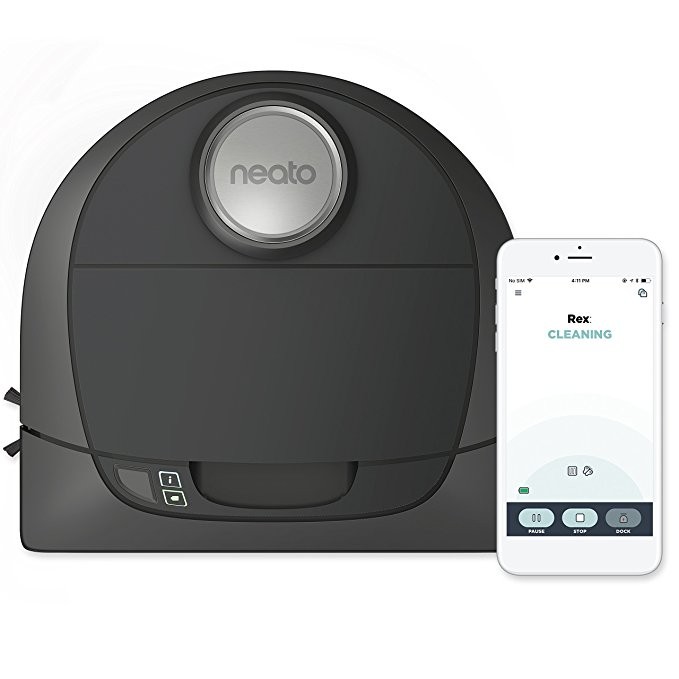 The Neato D5 has a D-shape that along with a side brush cleans corners better. Its battery lasts up to 90 minutes covering about 4500 square feet on one charge (it does 3 cycles until the battery needs a full recharge). With Wi-Fi enabled, the robovac is compatible with smart devices such as Amazon Alexa, Google Home, Neato Chatbot, IFTTT, etc. Neato's exclusive LaserSmart technology helps the D5 to navigate around. The app only gives you cleaning stats and ability to set No-Go Lines that work as virtual boundaries. The large dustbin is easy to clean. In the box with the Neato D5, there is a magnetic stripe that blocks it from crossing a specific area. After its battery runs out, the robot goes back to recharge and resumes from where it left off.
Click here to see customers reviews about the Neato D5 on Amazon
If you cannot figure out what is the best Neato to buy in 2019 there are newest models with improved technologies and a higher price.
Cleaning Performance
The Neato D5 handles pet hair with ease. Its combo cleaning brush is perfect for picking up human hair as well. The strong suction power performs well on bare floors and thin carpets. The vacuum stores up to three different floor plans it creates.
Price & Purchase Details
Get ready to spend about $470 on Neato D5 Connected on Amazon. It is a good deal considering its performance.
Also, for those who want the latest models, there are the Neato Botvac D6 Connected that costs $700, and the newest robot from the Neato family - the D7 Connected with a price tag of $800.
*please note that the prices may change
Pros
Covers a 4,500-square feet area in one charge
A large dustbin holds a lot of dust which is decreasing the frequency of emptying
Designed to pick up pet hair from the floor
Its shape is best when it comes to cleaning corners and edges
Thanks to the wide cleaning brush, the Neato needs less time to cover the same cleaning area than round robots would do
In the app you can create an unlimited amount of No-Go Lines
Cons
Because of its D-shape, the D5 Connected gets stuck in tight places
---
The ECOVACS DEEBOT Ozmo 930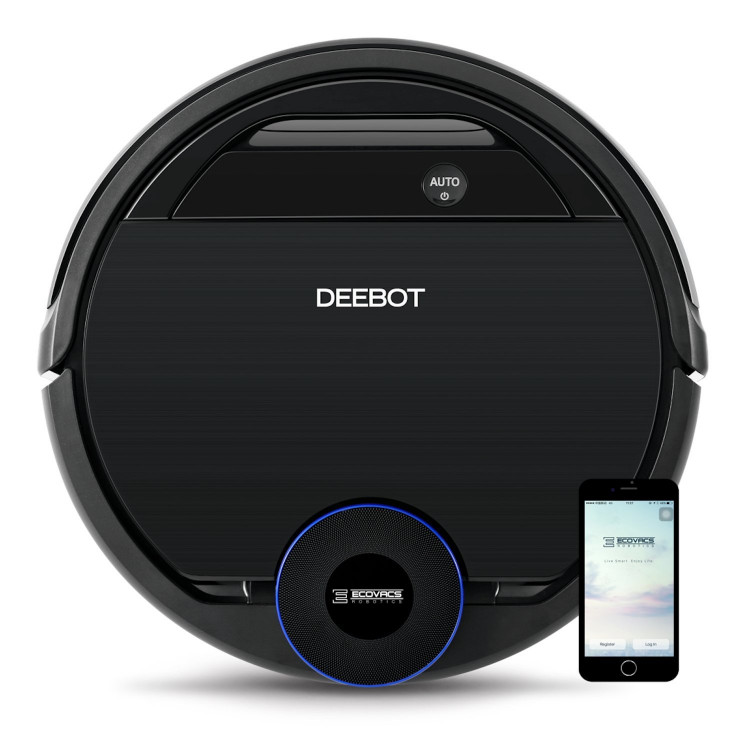 ECOVACS presented its DEEBOT Ozmo 930, one of the most featured devices on the market so far. It has a side brush, cleaning brush or suction inlet, and intelligent carpet identification. While other robot vacuums tend to go over carpets in mopping mode, the Ozmo 930 is able to recognize carpet surface and avoids carpet when mops. The robot uses the LIDAR for scanning the layout of a cleaning area and creating an optimal cleaning path. It also comes with an intelligent power control that increases suction power when detecting surface types, thus providing optimal cleaning on carpets or bare floors.
Click here to see customers reviews about the DEEBOT Ozmo 930 on Amazon
The battery lasts for about 100 minutes. Thanks to compatibility with Amazon Alexa and Google Assistant, the Ozmo 930 can be controlled via Alexa-enabled devices and Google Assistant or using its smartphone app. The app allows you to see it working in real-time, set virtual block offs, create zone cleaning and prioritize where the vacuum should clean first. The DEEBOT alerts when it gets stuck; it sends notifications to the app and uses its voice to tell you what's going on. The DEEBOT Ozmo 930 automatically docks to recharge and resumes cleaning at its last location.
Cleaning performance
The Deebot Ozmo 930 works great on thin carpets and bare floor. With mopping, the robot is suitable for all types of bare floor such as laminate, linoleum, tile, etc.
Unfortunately, the DEEBOT is not able to clean thicker carpets because of weaker suction and climbing ability that is only 16 mm.
In the box with the robot, you will find the main cleaning brush and suction inlet that was designed to pick up pet hair without having hair tangled all over the brush.
Price & Purchase Details
The ECOVACS DEEBOT Ozmo 930 will cost you about $500 on Amazon, which is cheap expected price for this kind of device.
*please note that the prices may change
What is good
Ozmo system helps the vacuum to avoid going over carpets in mopping mode
Suction inlet is perfect for pet owners and people with long hair
The ECOVACS app is featured with many useful options
Intelligent carpet identification helps the Ozmo 930 to recognize carpet flooring providing deeper cleaning on thin carpets.
Cons
Is not able to clean thicker carpets
---
Wrapping It Up
When it comes to robots that clean carpet as well as a bare floor, it's almost impossible to pick the best one.
The Neato Botvac D5 Connected is better at cleaning corners because of their shape, but the shape is not good at going through tight places, so the robot gets stuck. It is suitable for small and medium-size homes with carpet flooring.
On the other hand, the Roomba 960 has rubber rollers that work better at picking up pet hair from bare floors and are tangle-free.
Runtime is important too, so if you are okay with the Roomba working for 75 minutes before it gets back to its base, goes with it, but remember that other devices on this list last 90 or even 150 minutes. The Roomba 960 is suitable for small homes with bare floor and some area rugs.
The Roborock S5 is the only robot that can mop, lasts the whole 2.5 hours, has strong suction and is suitable for large homes. The Roborock S5 works excellent on all surfaces. It is the only robot cleaner in our list that not only sweeps but mops as well. The Mi Home app has the most useful features such as virtual boundaries, zone cleaning, and real-time tracking.
Last but not least, the ECOVACS DEEVOT Ozmo 930 has a high-featured app. The Ozmo system is essential, it leaves your carpets dry when the robot is mopping. The robot vacuum is perfect for medium and big homes with bare floor and some area carpets/rugs that are not thick. Also, the DEEBOT is ideal for pet owners.
All the machines are good at cleaning carpets (not thick rugs though, unfortunately, there is no robot on the market so far that will do that), so it depends on your budget and personal preference as to which robot vacuum cleaner to get. Write in comments below about the robovac you would buy for yourself.
Where to buy
Found some spelling or grammatical error? Please help us to fix it!
Since English is not our first language, you may notice spelling and grammatical errors in the article. We would be very grateful if you could help us fix the mistakes. Just select the confusing part of the text with your mouse and press Ctrl + Enter, then you will be able to send us a corrected version of the text. Thank you for your effort!
---
---
Related Robot Vacuum Comparisons
Trending Articles