Do You Really Need to Spend Extra Money on an Expensive Robot Vacuum Cleaner?
·
Updated: Feb 12, 2019
·
9 min read
When you finally decided to get a robot vacuum the budget might be the main reason you would base your decision on. It becomes a challenge to pick the right home assistant from a large amount of existed devices on the market. But do you really need to buy an expensive robot? Is there a chance to get a budget model with everything you need without breaking a budget? Expensive vs. Budget robot vacuum cleaner - what you should know before buying the one.
Let's say those robot vacuums that come the price that started from $400 would be expensive and those that are below $400 - we would call budget.
| Features | Budget Robots | Expensive Robots |
| --- | --- | --- |
| Cliff sensors | y | y |
| Obstacle sensors | y | y |
| Auto-recharge | y | y |
| Side sweeper | y | y |
| Charge Base (Note 1) | Most of under $100 robots does not have it | y |
| Wi-Fi (Note 2) | y | y |
| App (Note 3) | y | y |
| Mapping (Note 4) | n | y |
| Virtual boundaries | n | y |
| Scheduling | y | y |
| Voice Assistant Integration (Note 5) | n | y |
| Recharge & Resume (Note 6) | n | y |
Note 1. Most robot vacuum cleaners come with a charging base except the ones that cost less than $100. The cheapest cleaners usually have an adapter for charging.
Note 2. Nowadays, almost all budget robot vacuums support Wi-Fi, though there are exceptions such as ILIFE or Eufy cleaners. All the top-level robots are featured with Wi-Fi.
Note 3. Those machines that support Wi-Fi come with an app.
Note 4. All the expensive cleaners come with mapping, but you can also find a budget device that has it. For example, the Proscenic 790T or the Roborock Xiaowa E2 cost around $280-300 and comes with a mapping feature.
Note 5. Most of the machines that support Wi-Fi are integrated with Amazon Alexa or Google Home. However, there are robot vacuum cleaners that come with Wi-Fi and an app but are not compatible with voice assistants.
Note 6. As a result of mapping, a robot could be featured with "Recharge & Resume." Since it remembers where it has cleaned, the device can get back to finish its job after recharging from the place it left off. Nevertheless, the same Proscenic 790T directly docks itself when the cleaning is finished automatically and does not resume after recharging.
How do robot vacuum cleaners navigate
A robot vacuum with a random cleaning pattern runs around, when it recognizes obstacles, it slows down, avoid it and continue moving. Those cleaners usually work until their battery run out of charge and then get back to recharge automatically.
The machines that are equipped with mapping follow a created plan of the cleaning area navigating back-and-fourth in straight lines. Those cleaners are more efficient and finish cleaning faster.
What is the main feature that makes expensive robot vacuums worth it?
Mapping and smart navigation. Basically, it is everything that makes you have a look at models at a higher price. Often $400+ robots have strong suction that can deep clean carpets or rugs (not necessarily though) and can handle pet hair.
Do mapping and smart navigation even matter?
Let's say you have a big house with carpets. In your case, the mapping feature might be super helpful. When a robot creates a map of an interior, it moves from room to room, cleaning the floor never missing a spot while other robots just randomly run around the house. For bigger homes - mapping matters. Smart navigation is efficient and makes a robot to finish cleaning faster.

Most of the robots have hard times cleaning in the dark because of sensors that don't "see" what's going on. The machines which mapping feature is based on laser technology (some devices use a camera) can move in the dark. That's maybe not the main thing to get a robot for, but you should know about it. Also, from what we've known laser technology more accurate than those with a camera (at least, that's what consumers claim).

Mapping is fun. Some robots allow seeing a created map on their app. Watching your machine creating a map is fascinating. Along with that, you will know where your device has been.

Less bumping. A robot that is equipped with smart navigation will be bumping into things less. Since it already has a map of the room, it sees where stuff is so it will not be confused with chair legs or whatever.

Cleaning session takes less time. With smart navigation, a robot does its job faster than the ones without mapping.
Recharge & Resume
Most expensive robot vacuum cleaners come with a "recharge & resume" feature. It means that when the robot cleans, and its battery runs out, the machine gets back to recharge and then automatically resume its job from the spot it left off. It means that you don't have to place it in the same room manually it's already been but hasn't finished yet.
The problem with this option is that the device needs 4-5 hours to finish its cleaning session. Reasonably to say that to make basic vacuums finish the whole cleaning area you should start it manually when the battery is recharged when resumption does it automatically. With that being said we conclude that for small or average homes cleaning time would be about the same.
Does a robot vacuum really work on carpets and handle pet hair?
With strong suction power and a cleaning brush, expensive robots perform on thin and medium-pile carpets/rugs better than most cheaper devices.
They normally have large wheels that allow transferring from hard floor to thicker carpets. Thanks to that and strong suction, flagship models clean carpets and pet hair.

Wrapping It Up / Why buying an expensive robot cleaner
A robot with mapping feature is better for bigger than average sized homes. It doesn't miss a spot when cleaning, covering the whole area.
It is better for pet owners in case your house is mostly covering with carpets/rugs. With strong suction, expensive machines catch pet hair with ease.
Homes with low and medium-pile carpets. $400+ robots can deep clean carpeting surface because most of them were designed with bigger wheels and stronger suction.
In case you don't want to be home while your home assistant working smart navigation is a big "yes" since you don't have to babysit your robot.
---
Why buying a cheap robovac
Cheaper doesn't necessarily have to be worse. Yes, for a price of $400 and below you probably will not find a robot with smart navigation (the Xiaomi Mi Robot is the only exception here) but maybe you don't really need it? Let's figure out why you might like the idea of buying a less expensive robot vacuum cleaner.
Bare floor performance
If your home doesn't have any carpet - cheap robot vacuum would be ideal for you. Especially the ones with rubber brushes such as iLIFE A6 that were designed for bare floors. Most of the cheap robot cleaners perform well on hardwood floor, pile, tile marble, etc. Even pet hair on bare floor is not an issue for a budget robovac making it almost the same when it comes to comparing less and more expensive machines.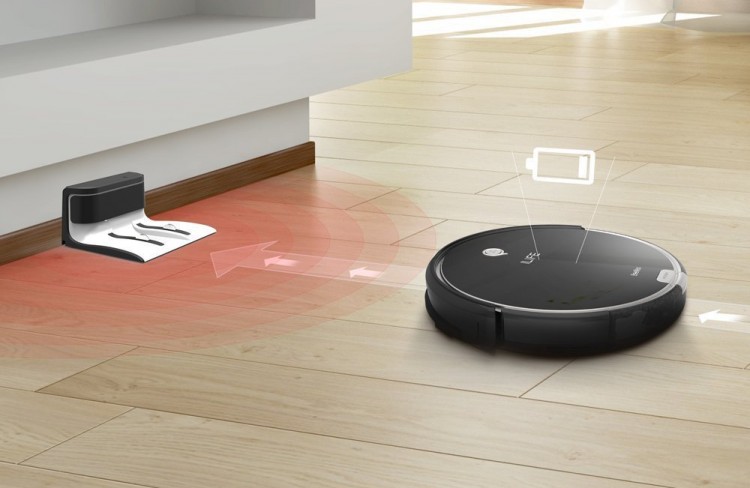 Runtime & Battery Life
Not all cheap robots last longer than the most expensive models. For example, the Roborock S5 lasts about 150 minutes which makes it the beast so we will not find a cheaper device that would run this long (the exception is the Xiaomi Mi Robot). Most of the top-level models run for about 100 minutes top because they usually come with a powerful motor.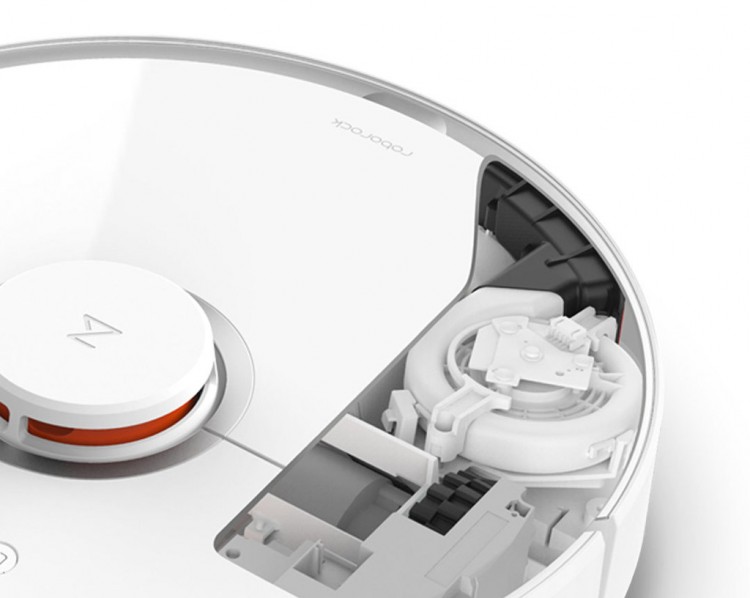 Speaking of the long working session - iLIFE is probably a winner here. We already disclose this topic and tried to make things clear talking about a long battery life iLIFE robots have. Almost all the models from its family last about 120-140 minutes covering a big cleaning area on one charge.
The newest Roborock Xiaowa Lite and the Roborock Xiaowa E2 run about 80-100 minutes having 1,600 Pa and 2,000 Pa of suction power which sounds impressive. The Roborock Xiaowa can deep clean carpet, last longer than most of the devices on the market and handle pet hair.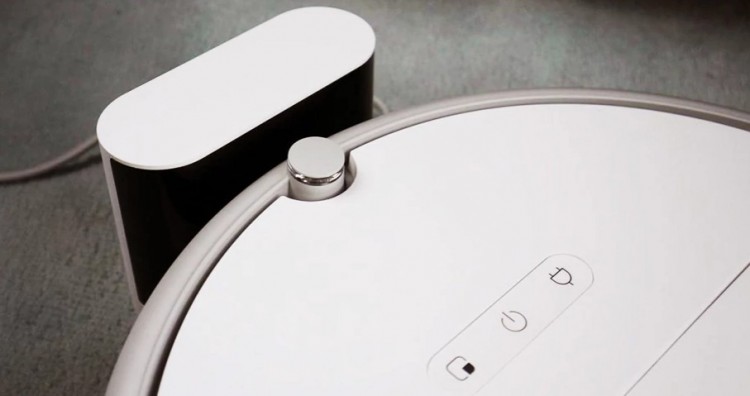 When it comes to the high-rated robots on Amazon such as Eufy RoboVac, ECOVACS Deebot, Housmile, KOIOS, Dibea, etc, you will find that most of the robots run for about 90-110 minutes in one charge and some of them have a strong suction power that can easily clean thin carpets from pet hair, dirt, and dust.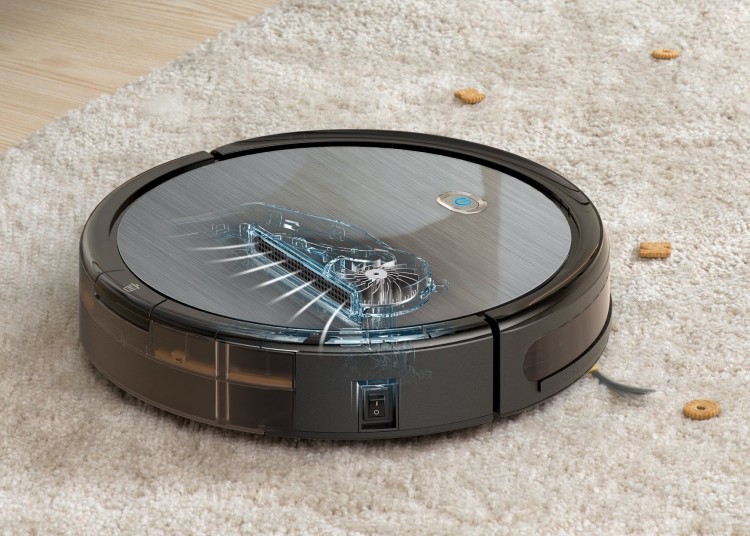 Performing On Carpeting Surface
Unfortunately, as we said before, cheaper robots come with a less powerful motor making it less effective on carpets/rugs. Nevertheless, some budget devices work well on thin carpets too.
Pet Hair Handling
Not all the cheapest models can pick up pet hair, but all of them handle pet hair on a bare floor.
Why sticking on a robot without smart navigation
Budget. Not everyone is ready to spend $1,000 on a device to clean the floor while you can get a decent robot cleaner for about $300.
If you don't care about your device working only when you are home - go with a cheaper model. It probably will get stuck a little bit more than a "smart" one, but it takes a minute to rescue the robot.
Small home. A robot with a random pattern doesn't remember where it's been but having a small household decrease the possibility of missing some areas. Again, if you run your home assistant every day, you will get a clean floor even without smart navigation. Do you clean every day with your upright robot? We don't think so.
It takes not much longer to finish the cleaning than an expensive robot would spend. You don't waste your time on it holding a vacuum, does it matter how much time your cleaner works?
In case you see the vacuum missed some areas - just make it work again by simply pressing start on your phone or manually on the machine.
The robot vacuum cleaners for under $400 with a mapping function
The Xiaomi Mi Robot Vacuum comes with laser-based mapping and smart navigation so it can clean in the dark. It lasts about 150 minutes and has the recharge & resume option. With 1,800 Pa of suction power, it works well on thin carpets and bare floors. The Xiaomi Mi Robot worth every penny of its price. It is a winner in the "cheap robot" category.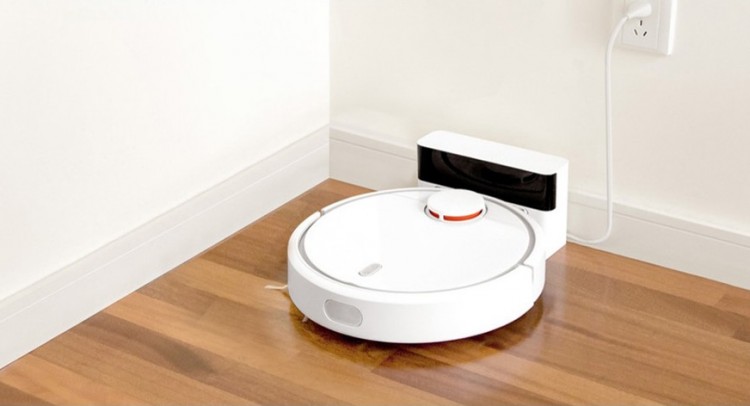 The newest Roborock Xiaowa E2 comes with a price tag of around $300 and is equipped with a gyroscope. It is a budget mapping technology that helps Xiaowa to cover the whole cleaning area without missing a spot. It runs 100 minutes, has a 1,800 Pa suction power and carpet identification which is enough to deep clean carpet and pick up pet hair. The robot is equipped with the "recharge & resume" feature.
Our Recommendations. Which affordable robot to buy in 2018?
For carpeting surface. Thin carpet is no problem for most of the models in the list. The best choice would be to go with the Roborock Xiaowa Lite, Xiaomi Mi Robot, iLIFE A4S, ECOVACS Deebot N79/N79S, any of the Eufy models. We are sure, there are a lot of decent robots with a low price that would be great for carpets. If you know the one, please let us know in the comment section down below.
Bare floor. You can basically get any of the robots because all the machines perform about the same on hard floors.
Pet hair. If you have a pet stick with a device that has a maximum suction power. The more Pa it has - the better it would clean. Our choice would be the Ecovacs Deebot N79S, Xiaomi Mi Robot, Roborock Xiaowa Lite, Eufy 11S. Housmile is also a good and cheap robot vacuum cleaner that clean for about 60 minutes so if you are okay with this runtime - the Housmile is a great choice.
Mixing surface. If your home has a bare floor and a carpet/rug (not thick!) buy a machine with more suction power (see the "pet hair" paragraph).
Bigger houses. To cover a big house you need to have a look at devices that run 100 minutes and more. The longer its battery lasts, the more a robot can cover in one charge.
Amazon Alexa / Google Home compatible. Almost all the old Roomba models that have Wi-Fi enabled, support Alexa. You can also have a look at ECOVACS DEEBOT N79S, Shark ION ROBOT R850, Samsung POWERbot R7040, XShuai HXS - C3, XShuai T370, Neato Botvac D3 Connected.
Wrapping It Up / Why to buy a budget robot vacuum
The price of the following robots could be the reason to buy a device without smart navigation. For about $300 you can find a decent robot vacuum that might perform about the same as more expensive devices.
If you have a small home - a cheap robovac is perfect. Since it usually has longer runtime, the machine could cover the whole cleaning area on one charge.
Long runtime is something almost all the cheaper models come with. While a $700-$1,000 robovac runs 90-100 minutes top (not talking about one or two in the market that beat the number), cheaper devices have a battery that can last up to 100-140 minutes.
For those who have pets and their home doesn't have any carpet - a cheaper robot vacuum would be best to go with. You don't need to spend extra on a "smarter" machine to clean the bare floor from pet hair.
If you don't have thick carpets (which is the thing even a $1,000 vacuum wouldn't clean), only thin ones - consider having a look at a less expensive helper. Just pick the one that delivers more Pa.
If you don't care your robot to work only while you are home - maybe you don't need the mapping feature + smart navigation. Yes, you might need to rescue the robot from time to time but you don't need to spend extra $500+ either.
---
Before getting a robot vacuum to ask yourself: do you have carpets? Is your home big or small? Do you have pets? Do you have Echo Dot, Amazon Alexa? Are you ready to spend $600-$700 on a robot vacuum cleaner?
Compare it with everything we've said and decided what device you want to buy. You can use our robot vacuum comparison page to find the best robovac for your needs. If you know about the cool robot vacuum cleaner we haven't mentioned, please write to us in the comments down below so we can add it as a recommendation for others.
---
---