The 360 S5 Robot Vacuum: High-end Features For A Reasonable Price
·
Mar 26, 2019
·
4 min read
Previously we reviewed and tested the new robot vacuum cleaner - 360 S6. Today we are going to talk about the latest device from 360 - the S5 model. Is the 360 S5 good enough? What makes it one of the best affordable robot vacuum cleaners with intelligent mapping technology? Is it a good machine to buy in 2019?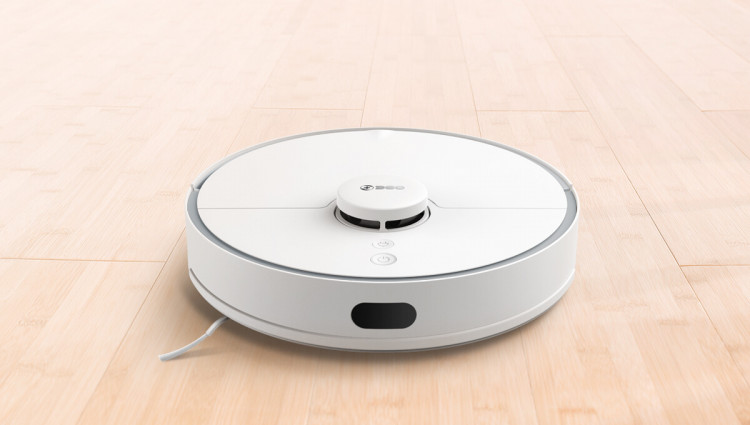 360 S5 Specifications
| Specs | 360 S5 |
| --- | --- |
| Suction power | 2,000 Pa |
| Battery life | 110 min |
| Climbing ability | 20 mm |
| Battery capacity | 2,600 mAh |
| Mapping technology | LIDAR |
| Mopping | no |
| Restricted areas | yes |
| Zoned cleaning | yes |
| Spot cleaning | yes |
| Height | 10 cm |
| Multiple map storing | yes |
| HEPA | yes |
| Real-time tracking | yes |
| Manual movement control | yes |
| Recharge & resume | yes |
| Voice promt | yes |
| Dustbin size | 550 ml |
| Amazon Alexa / Google Home support | no |
| Intelligent carpet identification | yes |
| App | 360Smart |
| Weight | 3.6 kg |
| Accessories | charging station, HEPA, cleaning brush, adaptor, side brushes, dust tank, English manual |
| Warranty | 12 months |
360 S5 Features:
Strong suction provides deep cleaning on carpets
Good climbing ability makes it suitable for thicker carpets
LIDAR builds an accurate floor layout
Real-time tracking
Multiple mapping management
Resumes cleaning after recharging
Defining restricted areas
Customize where to clean
Spot cleaning for concentrated messes
Smart navigation helps to save battery life by not going over the same spots twice
Long-lasting battery makes the robot suitable for medium and big homes
Quiet when operates thanks to the double silencer duct
The robot alerts about what's going on with its voice report
Intelligent carpet recognizing
Charging dock hides a cable behind for a more minimalist look
360 S6 Design
The 360 S5 has a minimalist design. On top, there are two buttons: power and recharge. Near the buttons, you will see a "head" with a laser inside. The 550 ml dustbin is housed under the lid. Underneath you will find two big rubber wheels and the main cleaning brush. On the side, there is a sweeper that catches debris along the walls. The charging dock that comes with the 360 S5 is black & white. It allows hiding the charging cable behind so it looks sleeker.
Battery life, recharge & resume
The 360 S5 is equipped with a 2,600 mAh battery that lasts up to 110 minutes.
If the area is too large for one-time cleaning, the robot automatically returns to the charging dock, recharges to 80% capacity, then returns to the breakpoint to continue cleaning. The vacuum knows its location, so if you move or suspend it during cleaning, it continues cleaning without repeating the previously cleaned areas.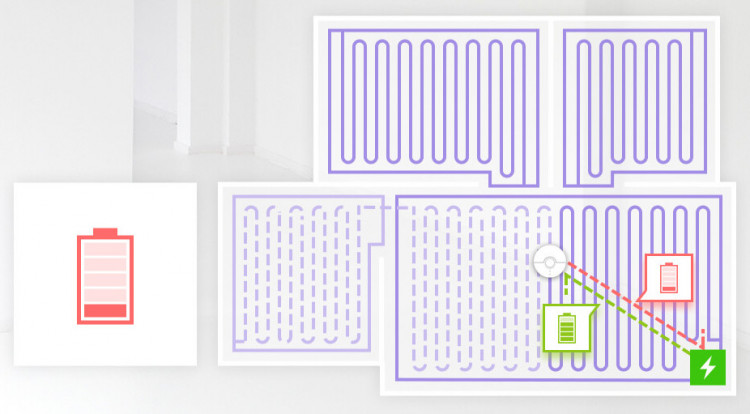 The long-lasting battery and recharge & resume make the vacuum suitable for average or bigger-sized households.
Mapping & Navigation
On top of the robot, you can see a tower. There is an LDS laser housed inside. This laser scans the cleaning area to create a map of your room based on which the robot will navigate further.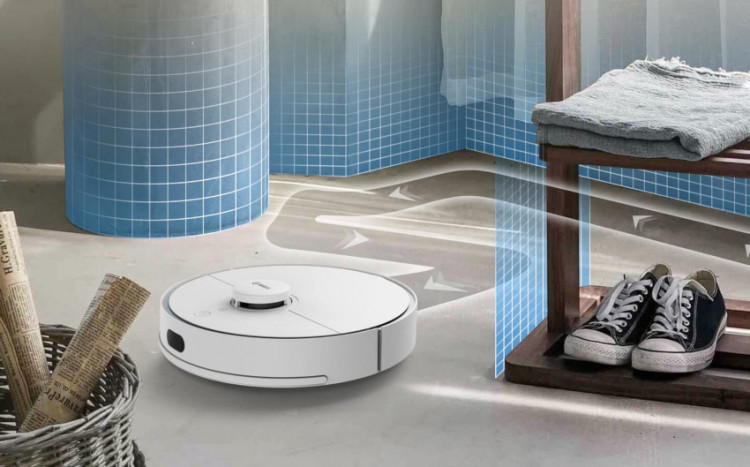 The robot is equipped with a bunch of sensors that help it to maneuver around without falling and bumping into obstacles. The sensors and created map work together to help the robot understand where exactly to clean.
Also, there are three processors inside that allow you to track it in real-time. Thanks to these processors, the robot knows where to clean and where it already vacuumed.
After the robot is done creating a floor map, it calculates the most efficient way of cleaning. Following the generated map, the 360 S5 navigates back-and-forth in straight lines. This way of cleaning helps to save battery life since the robot does not go over the same spots again.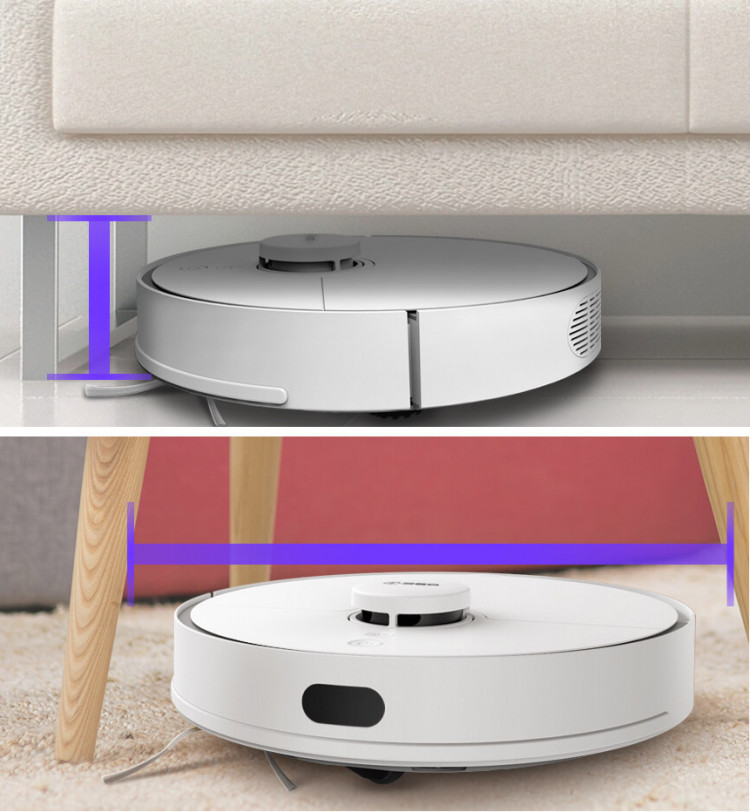 Multiple level mapping. The 360 S5 is able to save multiple level maps which makes it ideal for one or more levels homes.
360Smart app
The app offers to schedule the robot, switch between cleaning modes, manually control it, see saved maps, etc.
Restricted areas. This feature keeps the 360 out of certain rooms. Once you draw a rectangle on a created map, the robot will not cross this zone.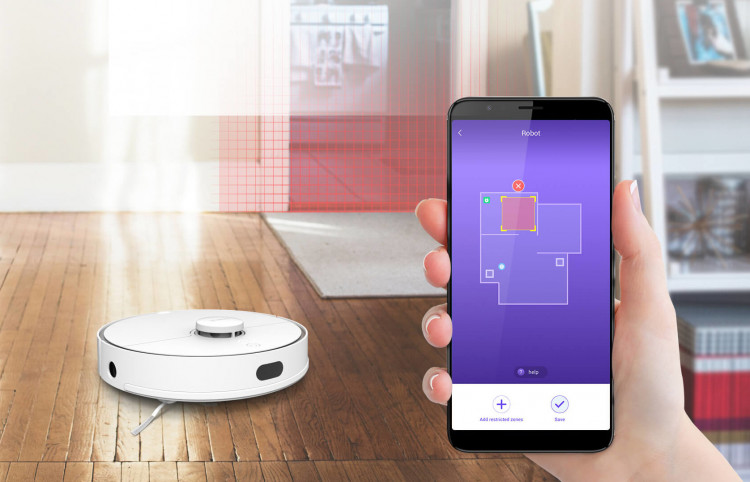 Zoned cleaning. If you want the vacuum to stay within a particular room, set a cleaning zone where you want the 360 S5 to stay within. It also works as a spot cleaning mode. By creating a rectangle around a high-messed area, you make the robot to clean it.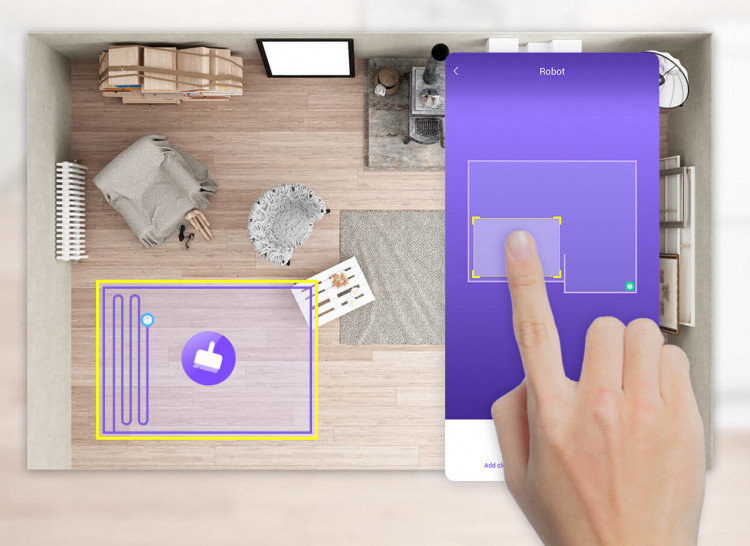 Also, in the app, you can see where the robot's accessories need to be replaced.
Cleaning performance
How does the robot vacuum work? The cleaning system ensures maximum efficiency by mixing a side brush and the main brush. The side brush captures dust along the walls which helps the round robot to clean edges. The main brush collects debris and hair and channels them into the suction path of the vacuum motor. The dust gets sucked up right into the dustbin.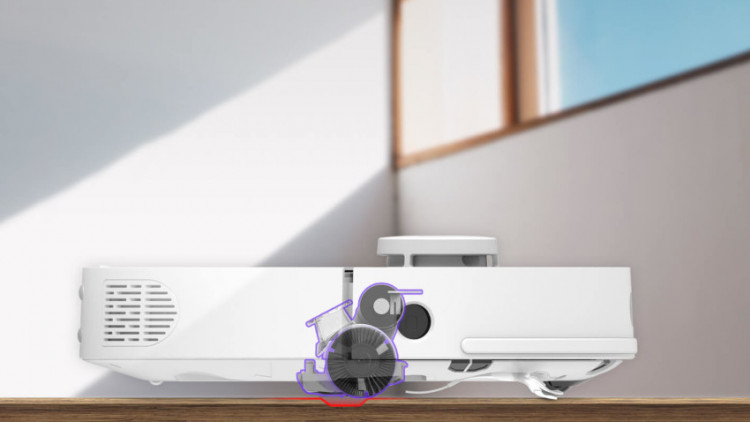 The 360 S5 is able to identify carpeted flooring. Once the robot steps on carpet, its suction power automatically gets boosted up to a maximum level providing deeper cleaning. When the cleaner is out of the carpet, the cleaning mode returns to standard.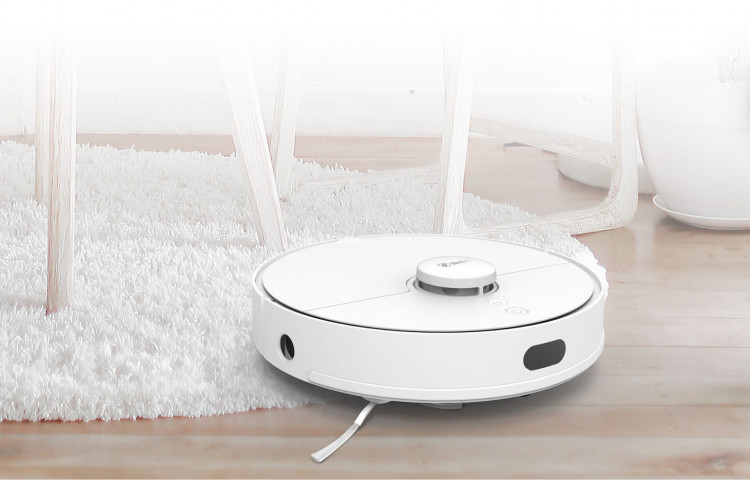 Also, according to the 360 official website, the S5 can cross an obstacle up to 20 mm which makes it suitable for thicker carpets.

The robot is equipped with a powerful motor that delivers 2,000 Pa of suction.
Thanks to carpet identification, obstacle crossing, and strong suction, the 360 S5 performs flawlessly on carpets that are not thicker than 20 mm. It handles pet hair, dust, and dirt and in overall does a great job on carpets.
It is suited for hard floors. That's true for all vacuum robots. Though it lacks mopping, the 360 S5 performs great on bare floor.
---
What is the 360 S5 good for?
Homes covered with carpets. Because of strong suction, good climbing ability and carpeted recognizing the 360 S5 performs great on carpets that are not thicker than 20 mm.
Bare flooring. Even though the robot does not have mopping, it is suitable for hard floor.
Pet owners. Strong suction is able to pick up pet hair. It is ideal for those who have pets.
Big households. Long-lasting battery and recharge & resume make the 350 S5 perfect for medium and big homes.
Homes with lots of furniture. Restricted areas help to keep the robot from getting stuck between chairs, shelves, etc. By setting virtual boundaries, you help the robot to avoid areas where is not much room to maneuver.
Homes with a minimalist design. LIDAR technology builds an accurate map. The cleaner knows where furniture is. Less furniture means there are not many places where the robot can get stuck.
Price & where to buy
The 360 S5 is available to buy on Gearbest. You can get it for $350 which is a fair price considering that it is a flagship model.
Where to buy
Since English is not our first language, you may notice spelling and grammatical errors in the article. We would be very grateful if you could help us fix the mistakes. Just select the confusing part of the text with your mouse and press Ctrl + Enter, then you will be able to send us a corrected version of the text. Thank you for your effort!
---
---
Related Robot Vacuum Comparisons
Latest Articles