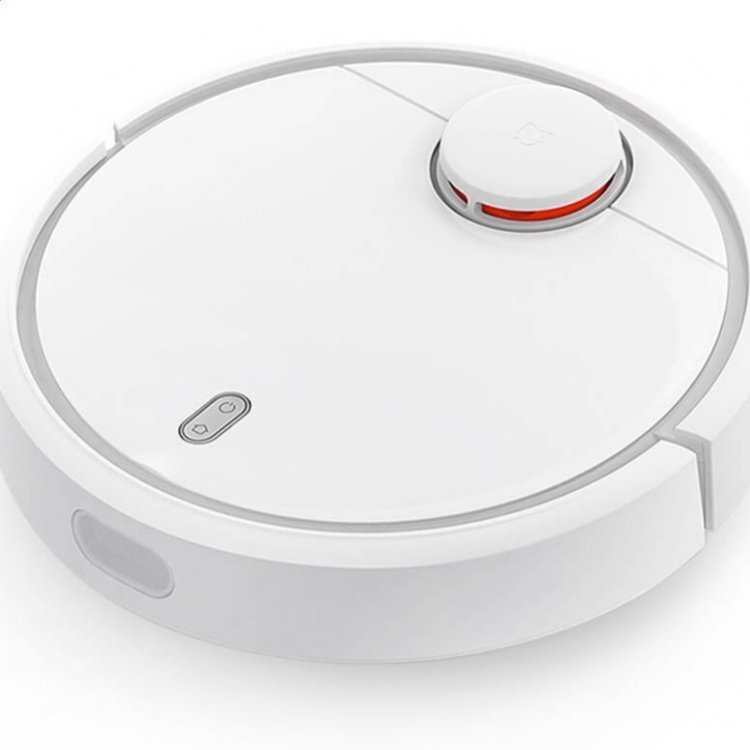 Main Features
Mapping / Path planning

yes

Mapping Sensor Type
LDS
High-Precision Map

yes

Recharge & Resume

yes

Automatically Docks and Recharges

yes

Noise Level
68

db

LCD Display

no

Side Brushes (one or two)
1

pcs

Voice Prompts

yes
Cleaning Features
Suction Power
1800

Pa

Сleaning Area
2691 ft2 / 250 m2
Recommended Home Size
medium, big
Cleaning Modes
standart, quiet, max, zoned cleanup
Dustbin Capacity
420

ml

Automatic Dirt Disposal

no

Wet Mopping

no

Barrier-cross Height
0.59

in

/ 15

mm

HEPA Filter

yes

Washable Filter

no

Сarpet Types
low-pile, medium-pile
Bare Floor Types
hardwood, linoleum, marble tile, ceramic tile, laminate
Battery
Battery Capacity
5200

mAh

Run time
150

min

Charging Time
240

min

Rated Power (Watts)
55

W
Control
Scheduling

yes

IR Remote Control

no

Wi-Fi / Smartphone App

yes

Wi-Fi Frequency Bands
2.4

GHz

Amazon Alexa Support

yes

Google Assistant Support

yes

Magnetic/Optical Virtual Walls

yes
App Features
Real-time tracking

yes

Digital Blocked Area

no

Zoned cleaning

yes

Multi-floor maps

no

Manual movement control

yes

Selected Room Cleaning

no
Sensors
Carpet Boost

no

Anti-drop / Cliff Sensor

yes

Dirt Detect

no

Full Bin Indicator

no
Other Specifications
Robot Weight
8.40

lbs

/ 3.81

kg

Robot Width
13.58

in

/ 34.5

cm

Robot Height
3.78

in

/ 9.6

cm

In the box
charging dock, adapter, user manual
Release Date
Sep 2016
Warranty
12

months
Xiaomi Mi Robot Features:
The longest-lasting battery on the market.
Recharge & resume and 150 minutes of runtime make the Xiaomi Mi Robot perfect for big homes.
With the strong suction power, the Mi Robot works great on thin and medium-pile carpets.
LIDAR mapping technology helps to save battery life by not allowing the robot to go over the cleaned areas twice.
Zoned cleaning in the Mi Home app helps to keep the vacuum from wandering.
12 sensors all over the Mi Robot's body ensure efficient navigation without having the machine constantly bumping into things.
With three processors inside, the Xiaomi Mi Robot can be tracked in real-time.
The Xiaomi Mi Robot is a serious competitor to more expensive robots. With its 150 minutes of working time and mapping feature, the Mi Robot beats the known beasts.
It uses a laser to create an interior map and then automatically builds the most efficient cleaning path. It is equipped with 12 different sensors that help to operate the robot not to bump into things and avoid falling down.
The MiJia app shows the created map and where the Mi Robot has been. It also tracks its movements in real-time and schedules the robot. It further comes with a recharge & resume option that makes the device recharge and resume from where it left off.
What is the Xiaomi Mi Robot best for?
Bare flooring. The Mi Robot does a superb job on hardwood and any type of bare flooring.
Mixed surface. If your home is about some rugs and carpets that are not too thick and shaggy - the Xiaomi Mi Robot is for you.
Pet owners. The Xiaomi has strong suction that can get rid of pet hair on bare floor and thin carpets.
Alexa. If you own an Alexa-enabled device or Google Home - get the Mi Robot, you will be able to control it with your voice.
Big homes. Mapping, long battery life, and resumption give you an efficient cleaning performance and the vacuum can cover bigger cleaning areas.
Those who want a decent robot vacuum for a reasonable price.
Generally speaking, the Mi Robot owners love how it performs on bare floors and carpeted surfaces. It does have its issues with medium and high-pile carpets though. The robot is perfect for pet owners since its suction power is strong enough to catch pet and long human hair with ease. The biggest reason to pay attention to the Mi Robot is its price. The machine has features that other models reserve for their premium lines selling for over $500.
Pros
Supports zone cleaning
The app allows setting virtual block offs
Has strong suction
Real-time tracking
LIDAR makes cleaning more efficient
Thanks to recharge & resume, the Mi Robot is ideal for big homes
Decent battery life
Performs excellently on up to 15 mm of height carpets
Affordable price considering its performance
Cons
Does not clean thicker carpets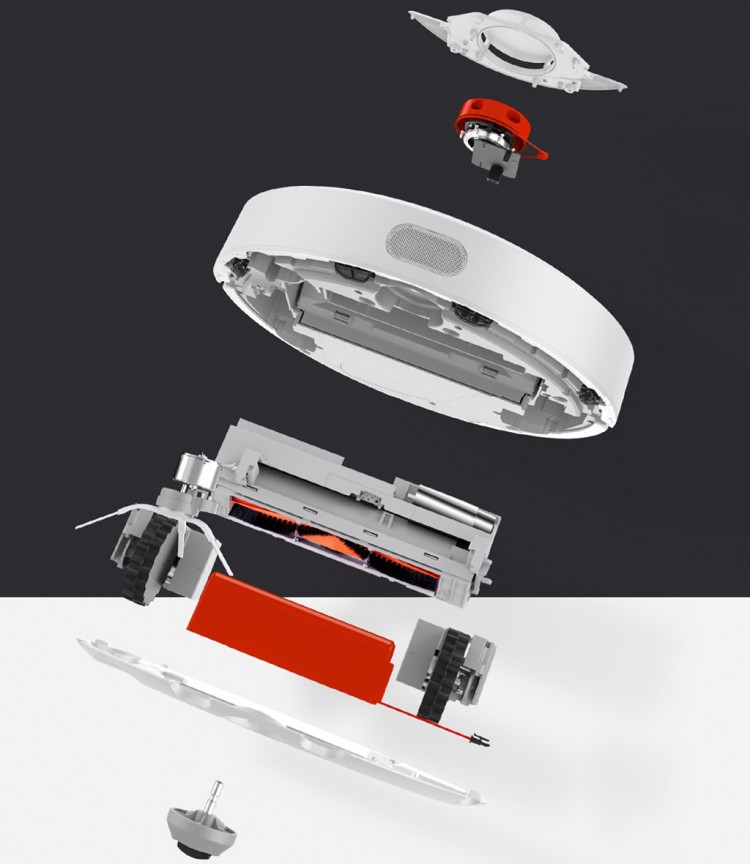 Question 1: Can you use the Mi Home app to block out areas that you don't want the Mi robot to go?
Answer: The Mi Home app supports zoned cleaning, which means you can order where to clean. It does not have virtual block out areas, but you can draw a rectangle where you want it to clean instead of blocking unwanted zoned.
Question 2: Does the robot fall down from stairs?
Answer: It has cliff-sensors that prevent falls. They work accurately.
Question 3: Will the Mi Robot work on 240 volts?
Answer: Yes, it is working on Voltage input: 100 - 240V.
Question 4: What's the "lds laser path planning" feature? How does the Lidar work?
Answer: The Mi Robot is equipped with the Lidar that scans surrounding to build a map of the cleaning area so the robot understands where it should or should not clean. It ensures less bumping covering more without missing spots.
Video reviews of the Xiaomi Mi Robot
---