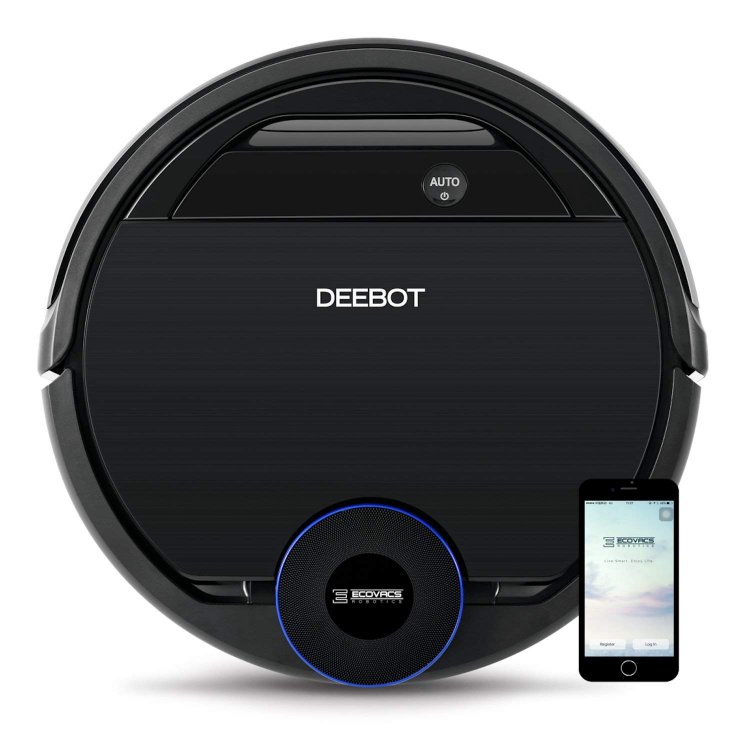 ECOVACS Deebot Ozmo 930 Features
Main Features
Mapping / Path planning

yes

Mapping Sensor Type
LDS
High-Precision Map

yes

Recharge & Resume

yes

Automatically Docks and Recharges

yes

Noise Level
65

db

LCD Display

no

Side Brushes (one or two)
2

pcs

Voice Prompts

yes
Cleaning Features
Suction Power
1000

Pa

Сleaning Area
1615 ft2 / 150 m2
Recommended Home Size
medium, large
Cleaning Modes
auto, area, custom
Dustbin Capacity
450

ml

Automatic Dirt Disposal

no

Wet Mopping

yes

Water Tank Capacity
300

ml

Barrier-cross Height
0.63

in

/ 16

mm

HEPA Filter

yes

Washable Filter

no

Сarpet Types
low-pile
Bare Floor Types
hardwood, tiles, laminate, linoleum
Battery
Battery Capacity
3200

mAh

Run time
110

min

Charging Time
240

min

Rated Power (Watts)
40

W
Control
Scheduling

yes

IR Remote Control

no

Wi-Fi / Smartphone App

yes

Wi-Fi Frequency Bands
2.4

GHz

Amazon Alexa Support

yes

Google Assistant Support

yes

Magnetic/Optical Virtual Walls

no
App Features
Real-time tracking

yes

Digital Blocked Area

yes

Zoned cleaning

yes

Multi-floor maps

no

Manual movement control

yes

Selected Room Cleaning

yes
Sensors
Carpet Boost

yes

Anti-drop / Cliff Sensor

yes

Dirt Detect

no

Full Bin Indicator

no
Other Specifications
Robot Weight
10.14

lbs

/ 4.6

kg

Robot Width
13.94

in

/ 35.4

cm

Robot Height
4.02

in

/ 10.2

cm

In the box
charging dock, adapter, main brush, extra filter, user manual, water tank, mop attachment, 2 extra side brushes
Release Date
2017
Warranty
12

months
ECOVACS Deebot Ozmo 930 quick glance
With a battery that lasts up to 110 minutes in one charge, the Ozmo 930 has a powerful motor that enables deep cleaning of thin and medium carpets. It also has carpet identification that increases its suction power to maximum once it recognizes a carpeted surface. The robot catches pet hair from a hardwood floor and rugs, plus it comes with a mop cloth for wet mopping a bare floor. The Deebot Ozmo 930 is equipped with a suction inlet that works best at picking pet hair up on bare floors and the main brush that is designed to clean carpets and rugs.
The mapping feature is capable of distinguishing between a hard floor and a carpet. Thanks to the Deebot's sensors, you can see on the map where a carpet is (textured area) versus bare floor areas (non-textured). Thanks to that the robot doesn't go over carpets when working in the mopping mode.
The app allows us to track the process, set virtual wall areas, schedule the robot, and so on. With the app you can set areas the robot should not cross, prioritize where the Ozmo 930 should clean first and customize cleaning zones.
Also, there is an ability to set the amount of water pumping on the cloth while the Ozmo 930 is in mopping mode.
Issues with the Ozmo 930
It takes a few attempts to connect the device to Wi-Fi. Also, it doesn't run at a 5GHz speed so you may have to set an additional channel on your router at 2.4GHz speed. It might be confusing when the app is losing its data every time you unplug the base or disconnected from Wi-Fi. To make your experience with the ECOVACS DEEBOT Ozmo 930 better, please read our recommendations on what to do (or not do) to prevent your robot from losing its data.
What we love about the Ozmo 930
Long battery life
Suction inlet is an ideal solution for picking up pet hair
LIDAR technology builds an accurate map of cleaning area
Recharge&Resume makes the robot ideal for bigger houses
Control the robot by setting virtual boundaries and creating zone cleaning
Ability to prioritize where to clean first
Control the level of water dripping in the app thanks to the OZMO technology
The robot avoids carpets in mopping mode
Carpet identification is able to recognize carpeted surface
A bunch of accessories in the box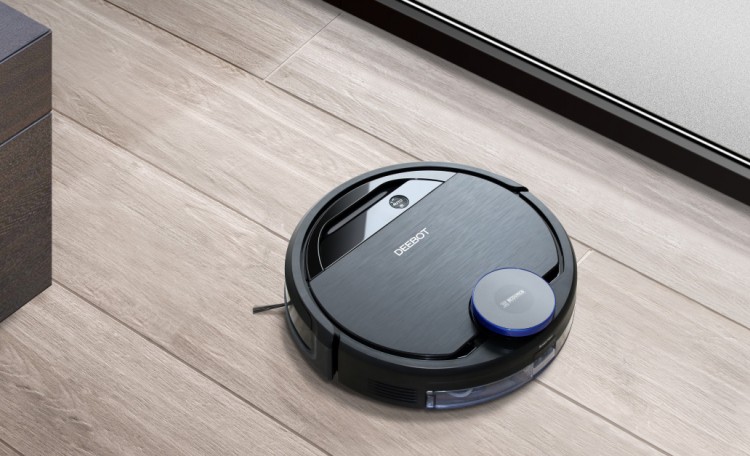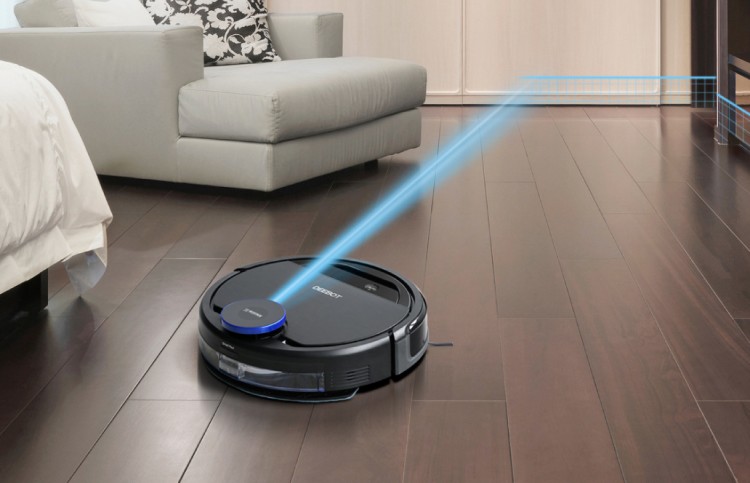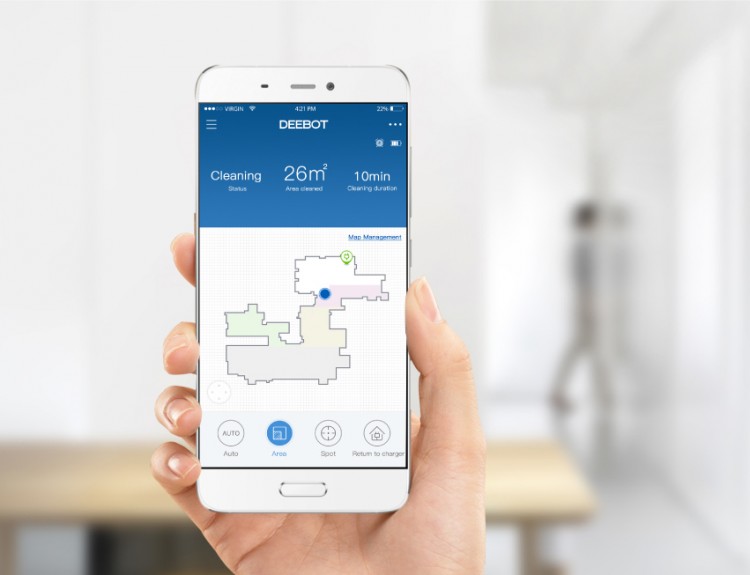 Question 1: Does it have a remote controller?
Answer: The Ozmo 930 does not have a remote control but it can be controlled via the app, Alexa or Google Home.
Question 2: Does it mop and sweep at the same time?
Answer: No, it does not. The robot has two separate containers for mopping and sweeping.
Question 3: How well does mopping work?
Answer: It will not replace manual mopping but it will get dirt off the surface. This should easily prolong between mops.
Question 4: Can I make it work in the kitchen first?
Answer: Yes, when the map is created, you can select custom cleaning locations as well.
Question 5: Can I control the level of water dripping?
Answer: Yes, the app supports water level control. It has three volume settings: low, medium and high.
Question 6: How many square feet it will clean on a single charge?
Answer: Depends on your surface. If your home is mostly about carpets, it will boost power to provide deeper cleaning draining battery faster. On bare floor, suction returns to normal settings making the robot last longer. In average, it covers about 1615 ft2 / 150 m2 on a single charge.
Question 7: How do I know where it already cleaned?
Answer: The robot shows cleaned areas in the app, you can see it in real-time.
Question 8: What does the robot do when gets stuck?
Answer: If the robot will not figure out how to get out of the narrow area or it got over cords, it will eventually stop mopping.
Question 9: Does it automatically switch between sweeping and mopping?
Answer: The robot does not switch between sweeping and mopping since it has two separate containers. If you want it to mop you have to attach the mopping pad and water tank first.
Question 10: Does it save more than one map?
Answer: The DEEBOT OZMO 930 does not support multi-mapping tho it saves one created map. If you want to run it on the second floor you can manually place it upstairs and let the robot run. It will create another map deleting the first-floor plan that was built before.
Question 11: Can I use detergent for mopping?
Answer: The manufacturer says only water should be used, however, the worst scenario would cause filters clogged which is cheap to replace.
Video reviews of the ECOVACS Deebot Ozmo 930
---