Which One to Buy: the ECOVACS DEEBOT Ozmo 930 vs. the Roborock S5: Comparison
Michael Fisher
May 25, 2018 7 min read
ECOVACS DEEBOT and Roborock are the new brands in the robot vacuum cleaner market. Their devices can compete with well-known brands because they are cheaper and a better deal has given the features and performance they offer. The ECOVACS DEEBOT Ozmo 930 and the Roborock S5 are new flagship robot cleaners that cost less than Roomba's top models. Which one is better: the Ozmo 930 or Roborock S5? Let's find out.
ECOVACS DEEBOT Ozmo 930 vs. Roborock S5: Comparison Chart
| Features & Specs | ECOVACS DEEBOT Ozmo 930 | Roborock S5 |
| --- | --- | --- |
| Runtime | 110 min | 150 min |
| Mapping | yes | yes |
| Mopping | yes | yes |
| Mapping Technology | lidar | lidar |
| Automatic Path Building | yes | yes |
| Cliff Sensors | yes | yes |
| Recharge & Resume | yes | yes |
| Noise Level | 65 dB | 60 dB |
| Dustbin Capactiy | 450 ml | 500 ml |
| Control | app + voice | app + voice |
| Wi-Fi | yes | yes |
| Amazon Alexa / Google Home support | yes | yes |
| Floor types | laminate, hardwood floor, tile, marble, linoleum, thin carpets | laminate, hardwood floor, tile, marble, linoleum, thin and medium-pile carpets |
| Suction Power | 1,000 Pa | 2,000 Pa |
| Scheduling | yes | yes |
| Virtual Walls | yes | yes |
| Filtration | HEPA | HEPA |
| Carpet Boost | yes | yes |
| Barrier-cross Height | 16 mm | 20 mm |
| Battery Capacity | 3,200 mAh | 5,200 mAh |
| Warranty | 12 months | 12 months |
| Amazon price | Check the price | Check the price |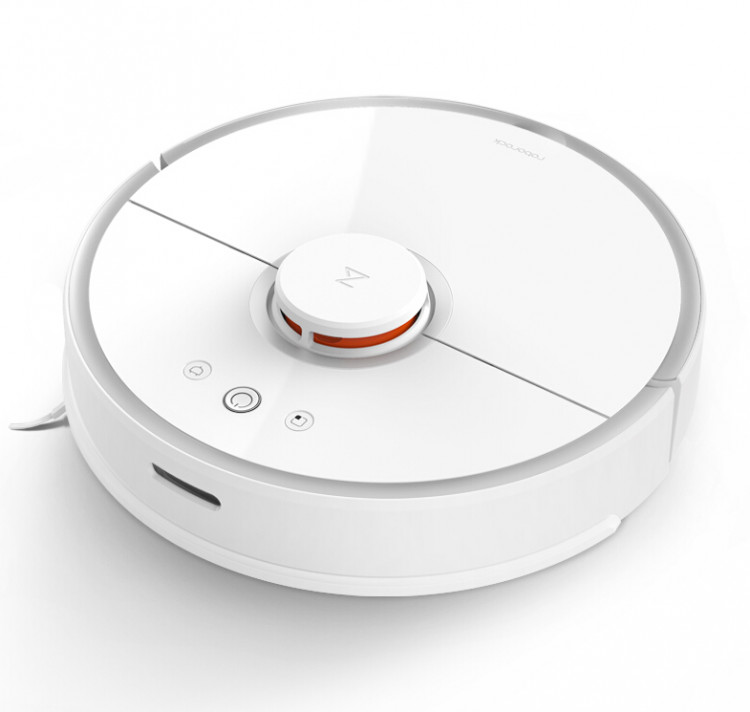 Virtual Walls
None of these machines comes with a physical virtual block. The Mi Home app allows creating an unlimited amount of virtual boundaries, by merely drawing a rectangle on your smartphone. There is also an option of setting zone cleaning.
The ECOVACS app also offers other options such as customized area and area cleaning mode. You can draw a rectangle where you want your robot to work without distracting it on other places. You can also prioritize high-traffic areas to clean first.
A bunch of sensors is able to recognize bare floor and a carpeted surface which you can see on the map. It keeps the robot off carpets when the mopping mode is on.
What You Can Do With The App
Both apps have similar options such as scheduling, changing the name, switching between cleaning modes, and manually managing the robot's movement. You can also see the cleaning status, where your robot has been, view the created map, track the robot in real-time.
Although both apps are easy to use and offer cool features, with the ECOVACS app, you can do a little bit more when it comes to virtual walls (see above).
Mopping Option
The wet mopping feature helps to keep a bare floor fresh and clean. Both machines come with a water container and mop cloth. The water dripping control keeps the mop as wet as it should be to initiate the function. However, the Ozmo 930 has a bigger water tank, smarter water supply (you can adjust water-dripping speed in the app), the water doesn't leak when the robot is not working (thanks to Dipi for the clarification). The Ecovacs Ozmo 930 can mop 3-4 times bigger area on one water tank refueling until the container gets dry.
Remember that this feature is not able to handle stubborn stains, but it helps you to decrease the amount of time you spend on wet mopping manually.
The Ecovacs brings an AMAZING feature with it, which the Roborock does not have (and it's important): when the mopping mode is switched on, the robot avoids carpets which it scans during the mapping process of the given area. This is unique in the market! (thanks Birgit for noticing it)
How Mapping and Smart Navigation Work
Both robots have similar mapping technology based on a laser. It scans out an interior creating a map that helps the robots to navigate around. The laser is better than a camera sensor: it is more accurate and allows the robots to work in the dark. With a map, a robot actually remembers where it has been so it will not go clean twice in the same place, thus saving cleaning time for new areas.
Since almost all robots are equipped with cliff sensors that ensure avoiding obstacles and falling down from stairs, the ones with smart navigation build the most efficient way of cleaning while the sensors help it not to bump into anything. This does not mean your robo will not hit furniture at all; it means that the smart navigation decreases chances of bumping.
Recharge & Resume
Almost all robots that have mapping come with continuous cleaning. Because it knows where it has been, the robot can recognize to the same spot that it left before recharging after its battery is juiced up. No need to worry about missing areas during cleaning since smart navigation helps the cleaner to cover the whole area. Even if its battery runs out of energy before the job is done, it will finish cleaning after recharging.
How Does the Robot Vacuum Clean?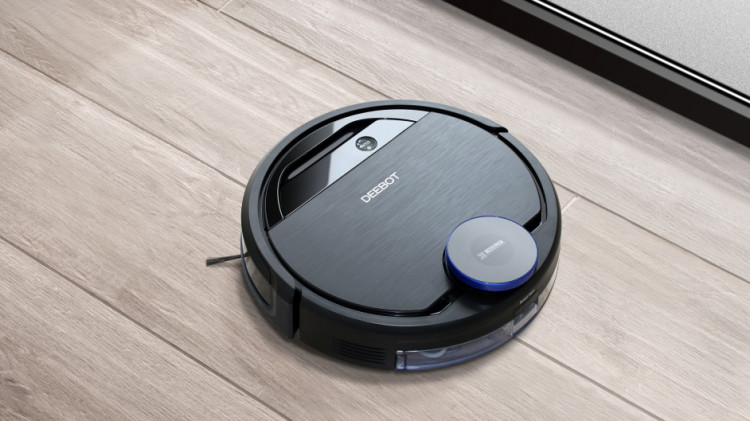 The ECOVACS DEEBOT Ozmo 930 has two side sweepers that transfer all the dust to the dustbin with the main brush and powerful motor help. In the box, you will find a suction inlet and cleaning brush that you can switch, depending on your needs. Along with a suction power, these things suck pet hair and debris into the dustbin. The suction inlet does not have a brush, which means it prevents hair from tangling. However, it is more suitable for hardwood floor, tile, marble, laminate, linoleum, and other types of bare floor. The robot does suck small particulars on carpet when the inlet is on, but it is not able to deep clean carpeted flooring. The cleaning brush lifts dust and dirt into the dustbin. It works better on thin carpets, providing deep cleaning; but it gets hair wrapped around it. So when it comes to cleaning performance on a bare floor - use the inlet. For carpeting, the surface cleaning brush does a better job. You still can use both on bare floors or carpets, or even use the bush after the suction inlet for better results.
The Roborock S5 comes with the one-side sweeper and bristle cleaning brush. They work together to catch pet hair, debris, and dust channeling them into the suction path where 2,000 Pa strong suction power sucks it inside the dustbox. The Roborock has an anti-tangle design that prevents hair from wrapping all over the cleaning brush and wheels. This does not mean you won't see tangled hair, but it happens less often.
If you want a robot cleaner that will not make you fight with tangled hair, have a look at these devices with silicon/rubber brushes. It does not wrap hair but doesn't perform well on carpeting either since the brush doesn't have bristles to agitate debris from the floor.
How to Control the ECOVACS DEEBOT Ozmo 930 and Roborock
The ECOVACS DEEBOT Ozmo 930 comes with an IR remote control, so if you are not a big fan of the app, you still can schedule and manage its movements using the remote. You can do the same (and much more) on your smartphone. The app allows creating virtual walls and watching the unit in real-life. The Ozmo 930 is integrated with Amazon Alexa and Google Assistant, which means you can control the cleaner by simple voice commands.
The Roborock S5 has an app where you can manually manage its movements, schedule it, and create virtual walls. Now it is compatible with both: Amazon Alexa and Google Home meaning you can control it with your voice.
Carpet Boost
Both the S5 and DEEBOT have carpet boost. This feature increases suction power to maximum when the robot recognizes carpet/rug, so you don't need to do it manually when it comes to deep cleaning.
How Noisy are the DEEBOT Ozmo 930 and Roborock S5?
The Ozmo 930 operates with 65 dB of noise, which is not too loud. At least, all the Roomba robots make more noise when working.
On the other hand, the S5 has a powerful motor but is equipped with a soft sieve on its bumper that makes the robot work quieter producing 60 dB.
Cleaning Performance
Both robots do the job pretty well. They clean both: bare floor and carpet. Please note, the Roborock has a better climbing ability and stronger suction, it works great on thin and medium-pile carpets. The Ozmo 930 is ideal for bare floor and thin carpet flooring.
Do not expect the vacuums to clean thick shaggy carpets, because no one robot cleaner can do that.
How the DEEBOT performs on a bare floor
Thanks to its suction inlet, the Ozmo 930 performs excellently on hardwood, tile, laminate, linoleum, and marble picking up pet hair and catching dust and dirt without getting tangled.
How the Roborock S5 performs on a bare floor
The Roborock's suction power handles even the smallest particulars with ease on any type of bare floor. The anti-tangle design makes it ideal for pet owners and those who have long hair.
How the DEEBOT performs on carpet
The ECOVACS DEEBOT Ozmo 930 works great on thin carpets catching everything on its way, but if you have medium or high-pile carpets/rugs in your home, the Ozmo 930 is not for you.
Can the Roborock S5 clean carpet?
With its powerful motor that delivers 2,000 Pa of suction power, carpet boost, and large wheels the Roborock can deep clean thin and medium-pile carpets/rugs. It also handles pet hair, making it suitable for pet owners.
Pet Hair
The Ozmo 930 and the Roborock have no issues with collecting pet hair on a bare floor and on thin carpet. The only difference here is the Roborock S5 can catch pet hair on medium carpets as well.
Accessories to Buy
You can easily get accessories for the Roborock S5 on Amazon.
Get the accessories for the DEEBOT Ozmo 930 on Amazon.
Things that need improvements in the ECOVACS DEEBOT Ozmo 930 and Roborock S5?
The Roborock S5 has its issues with connecting to Wi-Fi for some of the US customers (based on consumer reviews).
The ECOVACS app works with 2.4 GHz speed while most of the routers work with 5 GHz. Most consumers claim that the Ozmo 930 loses its data. We have searched around and decided to give some advice on how to make your experience with Deebot smoother.
The differences between the Roborock S5 and ECOVACS DEEBOT Ozmo 930
The Roborock S5 works 30 minutes longer in one charge
The Roborock S5 suitable for all floor types except thick shaggy carpets. The Ozmo 930 does low-pile ones and some thicker rugs
The DEEBOT comes with a suction inlet and main cleaning brush. The inlet works better on bare floors and doesn't cause hair tangling
The DEEBOT Ozmo 930 can recognize bare floors and carpeted surfaces (you can see in in the app)
When working in mopping mode, the Deebot avoids carpets; the Roborock would go over carpets too
With the DEEBOT Ozmo 930 app you can prioritize cleaning zones, customize cleaning areas and set forbidden zones. With Mi Home, you can send the robot to a specific area by tapping on the screen. Along with that, the app allows setting virtual walls and zone cleaning
The Roborock S5 comes in three color options: white, black, and rose-gold
The Roborock S5 is almost $200 cheaper if you buy it on Gearbest and costs about $50 less on Amazon.
Price & Where To Buy
*please note that the prices may change
---
Wrapping It Up
In general, both robots are fantastic. They perform similarly on different types of surfaces, and the mapping and navigation are almost on the same level.
The ECOVACS DEEBOT Ozmo 930 is suitable for small and average-sized homes with pets and mostly a bare floor or thin carpets.
The ECOVACS app is impressive; it has a lot of cool features such as virtual walls and the possibility of prioritizing high-traffic areas to clean first. In some ways, the ECOVACS app offers more than the Mi Home app.
The Roborock S5 is better for bigger houses since its battery covers about 250 square meters in one charge lasting for 150 minutes. Because of its anti-tangle design, the Roborock S5 is perfect for pet owners. It performs excellently on both bare floor and carpeted surfaces (except thick ones).
The Mi Home app allows to create virtual walls, manage the robot's movement in real-time, view the generated map, etc.
You will never regret it if you buy either of these robots. Just do not forget to take care of your vacuum, making it live longer with you.