What To Expect From A $100-$300 Budget Robot Vacuum Cleaner
What To Expect From A Budget Robot Vacuum Cleaner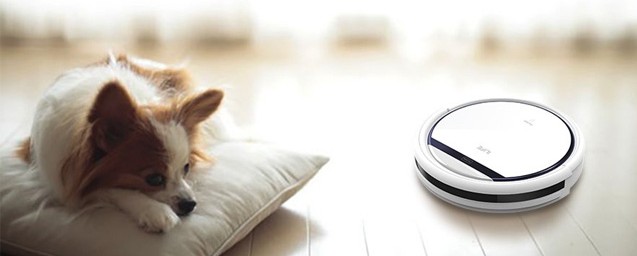 When you decide to buy a robot vacuum cleaner, you probably would have a look at expensive models and at budget ones. What to expect from a cheaper robot vacuum cleaner? Why shouldn't you be afraid to buy one?
The market starts at $100. Let's say a budget price ends at $300 so we are going to talk about this price range: $100-$300.
Do not expect mapping or smart navigation from a robot cleaner with a price of $200. The only model that comes with these features is the latest ILIFE A8. Also, the option when a robot recharge and then resume from the place it stops depends on mapping so you will not get a robot for this money with the "recharge & resume."

The robot that costs about $100-$300 will probably have a random cleaning pattern which is not bad. It only means that you probably need to run the robot more often so it will go over the spots it misses the first time. Moreover, all the robots come with sensors that help to avoid obstacles and don't let the robot to fall down from the stairs. Also, the ones that have a docking station (the cheapest cleaners don't), automatically get to recharge when the battery is out of energy.

What is good about a budget model - its cleaning time. Most of them can last longer than most of the expensive units. Because of that cheap machines are equipped with less powerful motors which means they probably will perform worse on carpeting surface (we are talking about medium and high-pile carpets, thin carpets are no problem for the most of devices).
Bare floor is the type of floor even the cheapest machines work good on. Do not afraid of a cheap robovac if your home is mostly about hardwood floor, tile, marble or whatever. The difference between robots can be in a mopping feature. Some machines can not only sweep but also wet mopping a floor. If you need this option - have a look at 2-in-1 units.

Some of the basic machines don't have an app so they can be controlled manually by pressing the buttons on its lid. Some of them such as Ecovacs Deepbot N79S even compatible with Alexa. Today, mostly all robots support Wi-Fi and have an app so if it's important - you have this option in budget machines.

Budget devices are quieter. Because of the less powerful motor, the noise level is reduced. Yes, your budget unit maybe will not perform on carpeting surface as good as more expensive one, but it definitely will be less noisy.

In case something broke (and a warranty doesn't cover it) it would be much easier to say goodbye to a $300 cleaner than to $1000 one, right?

Cheap robots are more equipped with extras such as filter, side brush, etc.
---
What are the best budget robot vacuums?
To Wrap It Up
A budget robot vacuum cleaner can work longer than the most expensive ones. It performs worse on medium-pile and thick carpets but can still do a great job on a thin one. Bare floor is not a problem at all. But a cheap device certainly works quieter. You even can find a robot that is compatible with Alexa for a price of $250.
Cheap robot vacuum can be a decent machine that can become your best friend nevertheless you might never know you can get one at such a low price.
Would you buy a budget robot vacuum cleaner and why? Write in the comment section down below.
Where to buy
Found some spelling or grammatical error? Please help us to fix it!
Since English is not our first language, you may notice spelling and grammatical errors in the article. We would be very grateful if you could help us fix the mistakes. Just select the confusing part of the text with your mouse and press Ctrl + Enter, then you will be able to send us a corrected version of the text. Thank you for your effort!
---
---
Related Robot Vacuum Comparisons
Trending Articles