What Is The Best Affordable Robot Vacuum To Buy In 2019?
·
Updated: Apr 4, 2019
·
5 min read
How many of us thinking about getting a robot vacuum cleaner but not ready to spend thousands of dollars on one? There are 6 budget robot vacuum cleaners you can get for under $300. These are decent machines to buy in 2019.
Gyroscope Mapping Technology
An inertial navigation system (INS) is a navigation aid that uses a computer, motion sensors (accelerometers), rotation sensors (gyroscopes), and occasionally magnetic sensors (magnetometers) to continuously calculate by dead reckoning the position, the orientation, and the velocity (direction and speed of movement) of a moving object without the need for external references.
Mapping based on a gyroscope is not as accurate as the LIDAR system though it is cheaper. A lot of the newest budget robot cleaners use this technology instead of random cleaning pattern. Thanks to this mapping feature, a vacuum covers all cleaning area without missing a spot.
Unfortunately, there is no chance to interact with a map created by the gyroscope.
Only the Eufy 30C and Shark Ion R85 don't have mapping.
Navigation
The Eufy 30C and Shark Ion R85 are equipped with a bunch of sensors which help them to navigate around yet they do not have mapping.
The robot without mapping randomly runs around until its battery dies. It does not remember where it was cleaning and could go over the same spots a few times when cleaning.
Other robot vacuums that use a gyroscope to map out an interior, move in straight lines thus covering all cleaning area.
How does a robot vacuum cleaner work?
There is a side sweeper (sometimes two sweepers or none) that agitates dust and debris from corners and edges. It transfers dirt to the main brush (or section inlet), the main brush catches dirt from carpet and bare floor and with suction power sends it to the dustbin.
Cliff and anti-collision sensors
The cliff and anti-collision sensors became a standard in the industry.
The infrared beam called anti-collision sensor detects walls and obstacles, so a robot slows down when it gets near them. The touch-sensitive bumper stops the cleaner from hitting things. Infrared sensors called "cliff" help the robot to detect stairs and steep drops.
All the robots are equipped with the sensors.
Auro-Recharge vs. Recharge & Resume
Every robot vacuum which comes with a docking station has infrared sensors that recognize the charging dock and automatically gets to recharge when its battery runs out of energy. If you want your robot to clean one more time, you have to press "start" manually.
Some robot vacuums come with a Recharge & Resume option. When the battery needs to recharge, the robot search for the charging dock and when it's done charging, the vacuum resumes cleaning from the point it left off.
Only the Roborock Xiaowa resumes cleaning after recharging.
In this case, the robot vacuum cleaner finishes cleaning the whole area on its own.
Scheduling
It allows you to set the robot working at a specific time. You can do it using a remote controller or app.
Why do you need an app?
Some robot cleaners come with a remote controller and app. The app allows controlling the robot even when you are not at home, the remote control only when you are near the cleaner.
In the app, you can also see a created map and cleaning history.
---
The top 6 robot vacuum cleaner comparison chart
| Features | Roborock Xiaowa | Eufy RoboVac 30C | Shark Ion R85 | Tesvor X500 | Prosvenic 790T | MinSu NV - 01 |
| --- | --- | --- | --- | --- | --- | --- |
| Battery life (min) | 100 | 100 | 60 | 100 | 100 | 120 |
| Suction power (Pa) | 1,800 | 1,500 | 1,400 | 1,500 | 1,200 | 1,500 |
| Mopping | yes | no | no | no | yes | yes |
| App | yes | yes | yes | yes | yes | yes |
| Amazon Alexa / Google Home support | yes | yes | yes | yes | yes | yes |
| Battery capacity (mAh) | 2,600 | N/A | 2,550 | 2,500 | 2,150 | 2,600 |
| Dustbin size (ml) | 640 | 600 | 600 | 600 | 500 | 500 |
| Noise level (dB) | 70 | 55 | N/A | 60 | 62 | 55 |
| Climbing height (in / mm) | 0.79 / 20 | 0.63 / 16 | N/A | 0.59 / 15 | 0.59 / 15 | 0.59 / 15 |
| Height (in / cm) | 3.54 / 9 | 2.83 / 7.2 | 3.39 / 8.6 | 2.87 / 7.3 | 3.5 / 8.9 | 3.34 / 8.5 |
| Warranty | 12 months | 12 months | 12 months | 12 months | 12 months | 12 months |
---
Roborock Xiaowa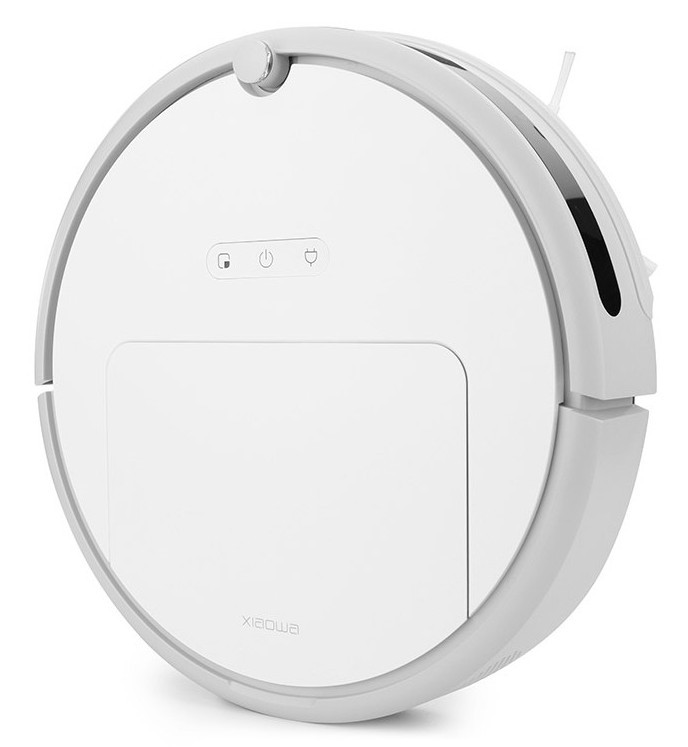 The Roborock Xiaowa is one of the best robot cleaners on the market that is budget, has strong suction, and is able to deep clean thin and medium-pile carpets. Carpet identification knows when the robot stays on carpeted flooring and boost the suction to its maximum level ensuring deep cleaning. Carpet boost is a feature that comes typically with high-end robots.
The Xiaowa has a mapping and wet mopping function. It is the only robot vacuum cleaner here that resumes cleaning after it recharges. Suitable for thin and medium-pile carpets and bare floor.
Roborock Xiaowa pros
Carpet Boost provides deep cleaning
Strong suction is able to suck up dust from thin and medium-pile carpets
Work on both: bare floor and carpet
The biggest dustbin holds more dirt
Can climb up to 20mm height
Resumes cleaning after recharging
Cons
no chance to create digital virtual walls
---
Eufy RoboVac 30C B07D75MVX9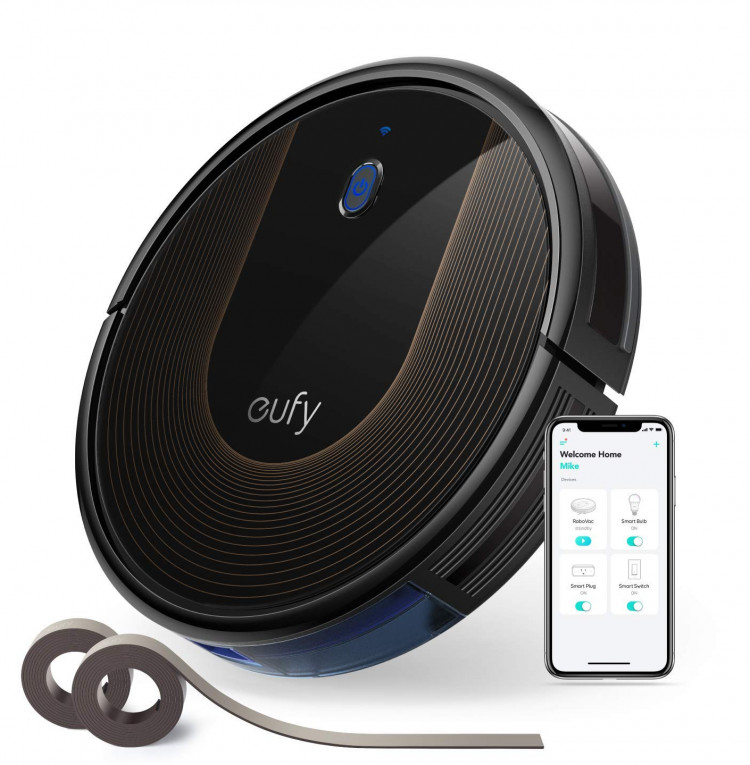 The Eufy RoboVac 30C is the latest robot cleaner from the family that supports Wi-Fi and is compatible with smart home assistants such as Alexa and Google Home. In the box, there is a magnetic tape that blocks the robot from crossing a particular area. All the Eufy robot vacuums have lots of great reviews, and the Eufy 30C is no exception. It is suitable for a small home with carpeted surface except for thick shaggy carpets.
Performs great on thin carpets and some medium ones
Quiet when clean
The slimmest one, can fit under most furniture
Has magnetic tape in the box to block the robot from crossing some areas
Has a remote control in the box to control the cleaner
Cons
---
Shark Ion R85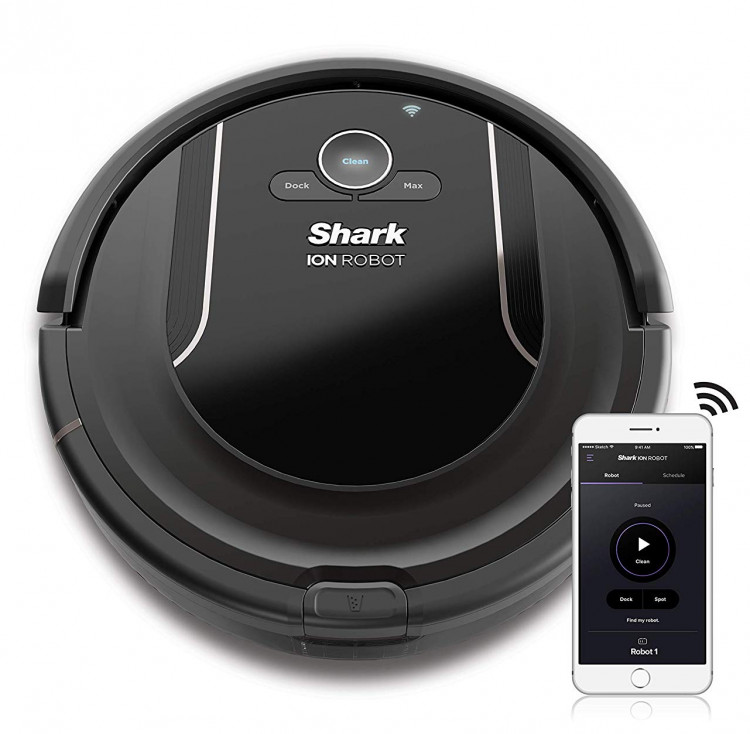 The Shark Ion R85 is an advanced version of the Shark Ion R75 that already has thousands of good reviews on Amazon. What is the difference between the two and why the Shark Ion R85 worth buying you can read here. The robot works excellent with pet hair.
Shark Ion R85 pros
Performs well in thin and medium-pile carpets
Has a boundary strip in the box
Self-cleaning brush roll causes less hair tangling
A big dustbin decrease the frequency of emptying
Cons
no mapping
short battery life
---
Tesvor X500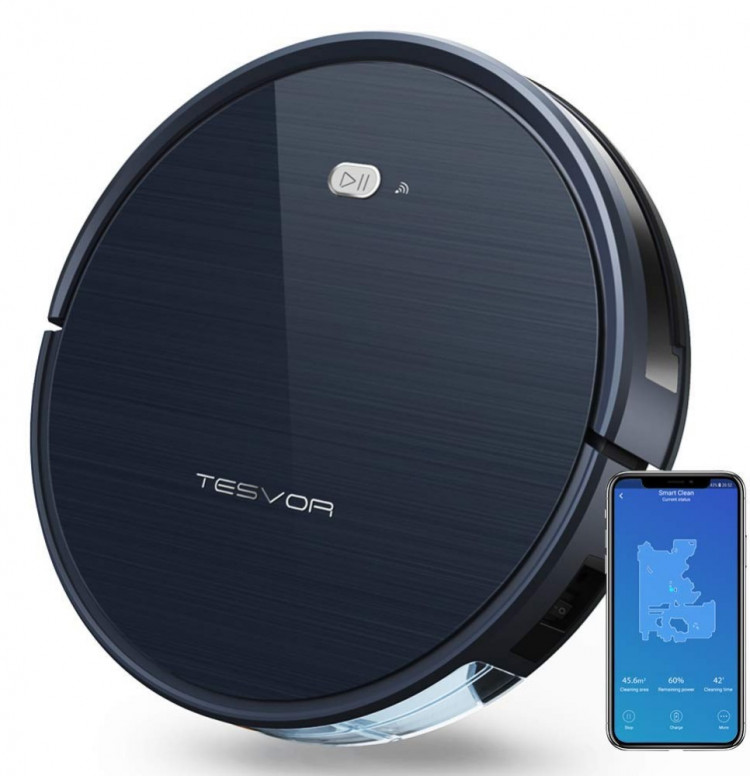 The Tesvor X500 costs about $200, based on gyroscope mapping and is compatible with Alexa enabled devices and Google Home. It covers about 1600 sq. ft (150 sq.m) and is suitable for small homes with a mostly bare floor or some thin rugs.
Tesvor X500 pros
Low profile makes it fit under most furniture
Built-in online service in the app allows getting help any time
Strong suction
Affordable
Cons
does not do thick carpets
---
Proscenic 790T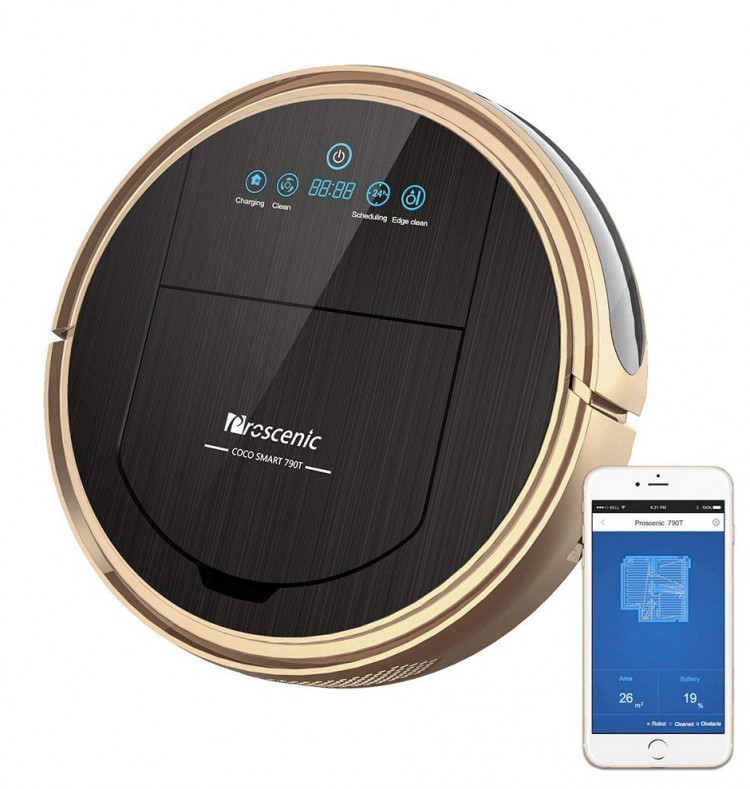 The Prosvenic 790T comes equipped with a gyroscope which makes it remember your floor plan. You can control it with Alexa or by using your phone. In the app, you can control the level of water dripping. In the box, there is a tangle-free suction inlet for bare floor cleaning and the main brush for thin carpets. The robot is great for small homes with a mixed surface.
Proscenic 790T pros
Has water control
Can do both: mop and sweep
Washable HEPA filter lasts longer
Perform great on bare floor and thin carpets
Comes with a main brush and suction inlet
Cons
No virtual boundaries in the box
---
MinSu NV - 01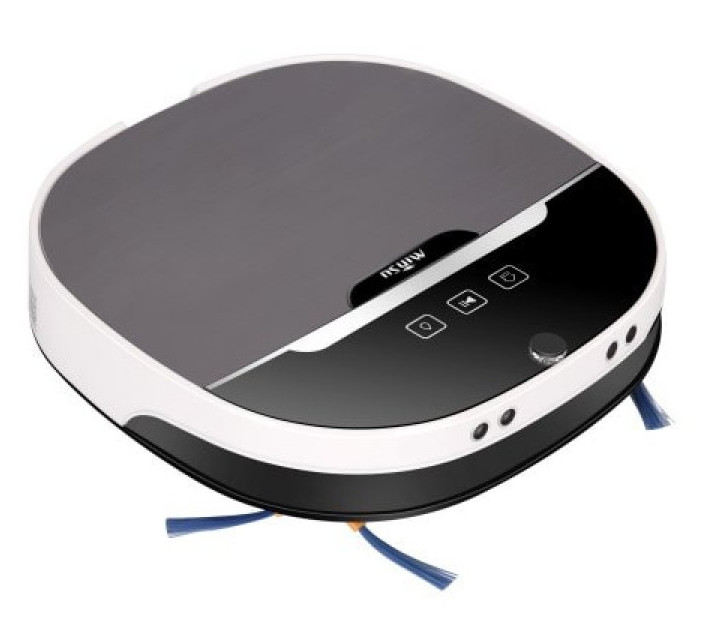 The MinSu NV - 01 is a new robot vacuum cleaner in the industry that has a unique shape that supposed to get to hard-to-reach places. Is it the cheapest robot vacuum in our list. Please read the full MinSu NV - 01 review to know more about the robot.
What is the best about the Minsu NV - 01
Very affordable
Sweeps and mops
Long battery life
Mute when working
Strong suction makes it able for the robot to clean medium pile and thin carpets
Has a main brush and suction inlet
Has a vivid LCS display
Comes with a remote control
Cons
no virtual boundaries in the box
---
What budget robot vacuum cleaner is the best?
The Shark Ion R85 and Eufy RoboVac 15C don't have mapping yet have a magnetic tape in the box that blocks off a particular area. Both are suitable for thin and medium-pile carpets and small homes. The Shark Ion is excellent for pets too.
The Tesvor X500 is good for thin carpets, not suitable for homes mostly covered with carpets.
The Prosvenic 790T is ideal for mixed surface and bare floor. It mops and sweeps, and you can control the dripping water level on the app. The MinSu NV - 01 is the cheapest and would be perfect for someone who is tight on budget. It performs well on both: bare floors and carpets (except thick shaggy rugs). Ideal for homes with any type of surface and for those who have pets.
Editor's Choice
The Roborock Xiaowa performs the best on carpets. It has the strongest suction and mops bare floor which makes it suitable for any type of flooring. Carpet Boost is the feature budget cleaners don't have. The feature provides deeper cleaning on carpets; gyroscope makes the robot to remember where it was; mopping feature is excellent for bare floor. For about $300 you get a decent machine with useful features.
---
---