Top 5 of The Best Robot Mops of 2018 - Vacuum Cleaner Reviews
·
Jul 18, 2017
·
5 min read
Robot vacuums mentioned in the article:
Let's be honest - manual mopping is not the best thing to do when you have free time. Thanks to the technology progress, there are robot cleaners that mop making our life more comfortable.
[Update, December 2018] ILIFE released the new mopping robot W400 that was designed to mop bare floors.
The iRobot Braava 380t
The Braava 380T is something different from other devices we've seen from iRobot. This robot is the best model in their floor mopping series built for hardwood floors. In the box there is a NorthStar Navigation Cube that projects a signal that Braava uses to determine its location. As Braava cleans, it uses this signal to build a map of the area, mapping walls, obstacles and drop-offs as it encounters them.
Let's see what iRobot proposes for the under $300 price in this short review.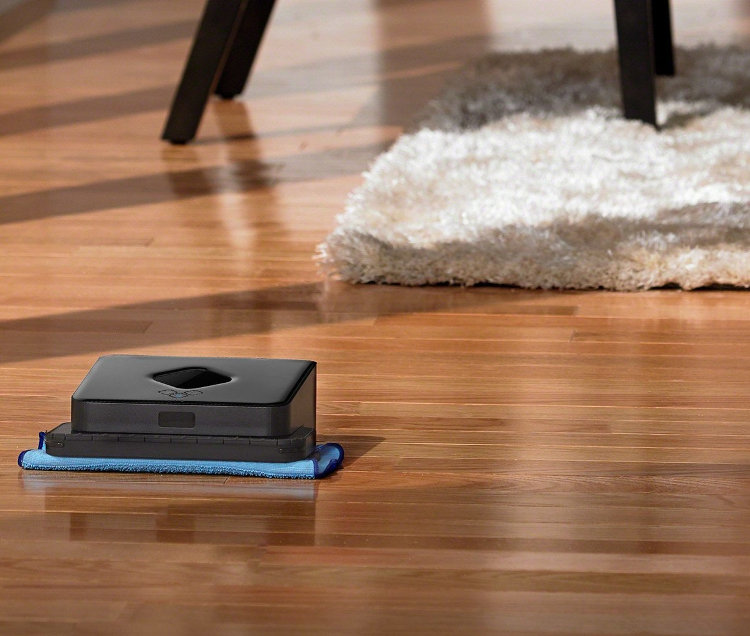 Pros
Dual mode: dry and damp. The first one picks up dust and dirt while the second one provides deep cleaning
Multi Pass Technology allows the robot to clean even the toughest stains
It is quiet compared to other Roomba robots
Recharging time: 2 h
Weight just 4 lbs (1.8kg)
Cons
The Braava 380t can't get to its charging station automatically. You need to do it manually right after the robot finishes its job.
It comes with the NorthStar Navigation Cube that helps the robot find its way around. For more than one room you have to buy one more NorthStar.
No remote, no scheduling
Click here to see customers reviews about the Braava 380T on Amazon
Watch the iRobot Braava 380t floor mopping robot review
The Braava 380T robot is an excellent option if you want a cleaning tool to wet mop any bare floor like tile or marble.
---
ECOVACS Deebot Ozmo 930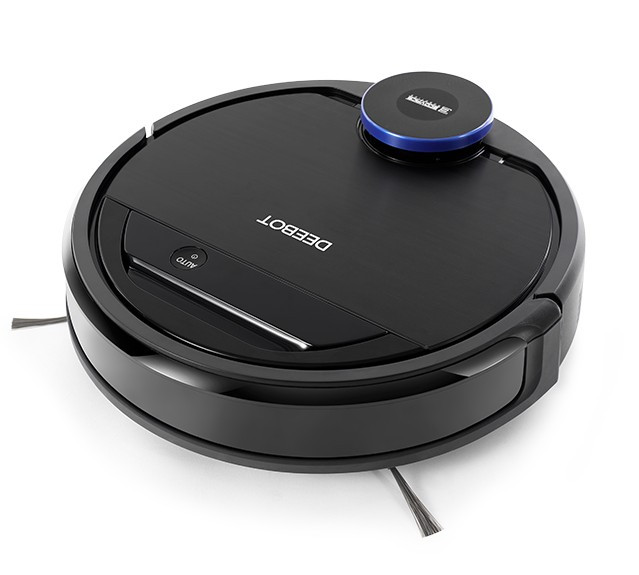 The ECOVACS Deebot Ozmo 930 is equipped with a water container for mopping. The coolest thing about the Ozmo 930 is its Ozmo system. You can control the level of water dripping in the app. The Deebot comes with a bunch of sensors that are able to recognize carpeted flooring thus making the robot to avoid carpets when it is in the mopping mode.
In the ECOVACS app, you can also set virtual boundaries and customize a cleaning zone. Since the water container is not big, you can prioritize a particular room you want the robot to clean first.
On top of the robot, there is a tower with a laser inside that scans an interior to remember the layout and where to clean. With mapping, the robot needs less time to cover a cleaning area making it more efficient.
The Deebot has a suction inlet in the box that collects debris without it getting stuck as it happens with bristled cleaning brushes.
Pros
Takes less time to clean than robots with random navigation
Ozmo system controls the level of water dripping
The robot leaves carpets dry when mopping
You can prioritize some areas to clean first
Able to recognize surface types
Suction inlet collects dust and effortless to maintain
Cons
a bit tall and cannot get under some furniture
---
ILIFE V7S Plus
ILIFE is a company that ranks tops among China's leading companies in the intelligent cleaning robot industry. The ILIFE V7S Plus is a vacuuming & mopping robot hybrid specified to clean larger areas than previous versions.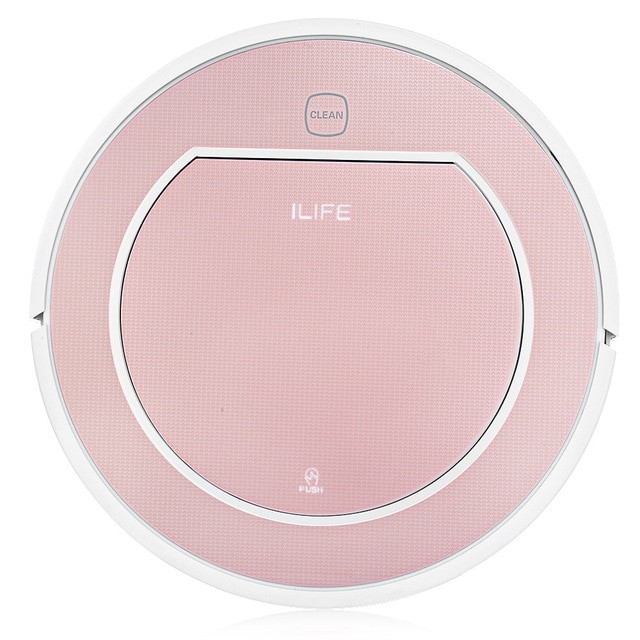 Pros
Decent run time
Large water tank
Two-stage anti-allergen HEPA filtration system
Produces only 60 dB less noisy than other vacuums
Minimalist design
Easy to use
The cheapest one if you buy it on Gearbest
Cons
Does not have an intelligent system and moves randomly over the cleaning area
No Wi-Fi support
Price & Purchace
You can get the ILIFE V7S Pro for a little under $190 on Gearbest and for about $280 on Amazon.
*prices may change
Bottom Line
The ILIFE V7S Pro is not perfect, but it does its job well on thin carpets and bare floors. Thanks to the water tank, you do not need to keep the mopping cloth damp manually, but you probably should soak the mop before starting cleaning.
Overall, it is a reasonable budget 2-in-1 robot vacuum for a bare floor.
---
360 S6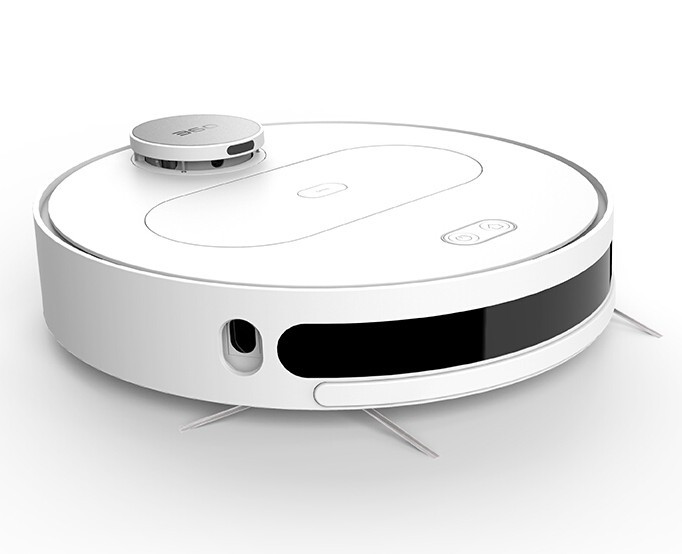 The 360 S6 is not only a decent robot cleaner that sweeps, but it also is an excellent choice for those who are looking for a mop feature. With the 150 ml water tank, the robot can wet mop laminate, tile, linoleum for about 60 minutes until the container has no water inside. You can fill the box with water again if you need the robot to clean longer or if it did not cover all area the first time.
The 360 S6 is a good option because of mapping. When the robot knows your layout, it calculates the most efficient way of cleaning to finish mopping as soon as possible whereas other devices run around until a battery needs to recharge.
If there are carpets you don't want the robot to mop, set virtual boundaries in the 360Smart app and all the carpets will be safe and dry. The app allows customizing zones to clean. You can simply set where the 360 S6 needs to clean and let the robot do the rest.
Pros
The LIDAR mapping technology lets the robot to finish cleaning faster making mopping to be more efficient
In the mop mode, the 360 S6 can work the whole 60 minutes until the container gets dry
A washable HEPA reduces the frequency of replacing the filter
Virtual walls can block the robot from damping carpets in a mop mode
The robot works quietly
Cons
The robot is not compatible with Alexa enabled devices and Google Home
---
Roborock Xiaowa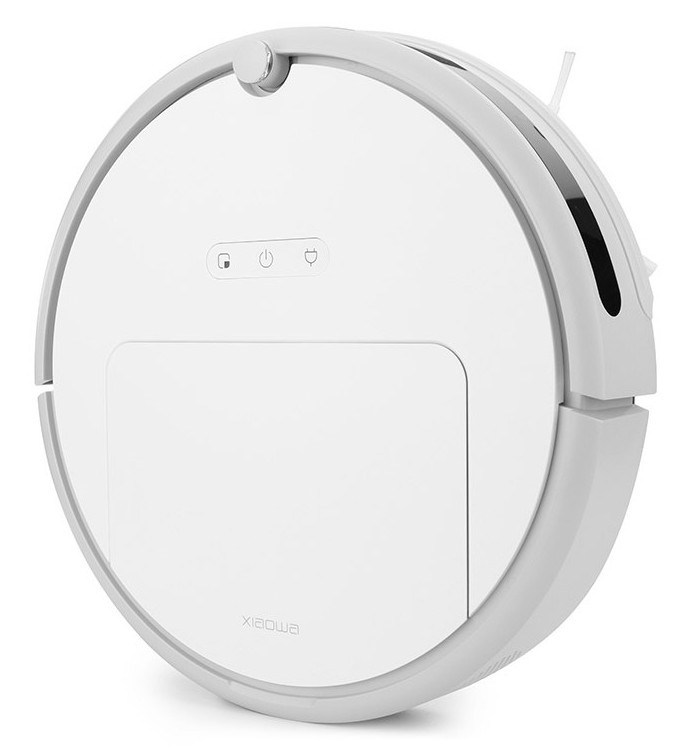 The Roborock Xiaowa is equipped with a gyroscope that helps the robot to create a map of the room it has cleaned. It has a water container to mop bare floors and strong suction to catch and suck dust and debris.
Botanically biomimetic wet mopping system mimics a tree with the filter as roots and mopping cloth as leaves. It can control the water seepage organically for wet mopping of about 60 minutes. Uniform water seepage is achieved during mopping. The mopping cloth will not be overflowed when the cleaner is still. The mopping cloth has the width equal to that of the main brush and works in the principle of cleaning first and then mopping.
It has a 9 cm short body that fits under most furniture. The gyroscope mapping is not as efficient as the LIDAR yet is better than random navigation. The robot moves in straight lines methodically covering every spot of cleaning area.
Pros
Strong suction sweeps debris before wet mopping a floor
The water tank is easy to install. Just slide it underneath until it clicks
The robot is only 9 cm in height and can reach most of places
Has an affordable price
Cons
Doesn't have digital boundaries
Read next: Best robot vacuums for carpet
Top 5 the best robot mops specifications and features
| | Braava 380t | ECOVACS Deebot Ozmo 930 | ILIFE V7S Plus | 360 S6 | Roborock Xiaowa |
| --- | --- | --- | --- | --- | --- |
| Sweep mode operation time (min) | 150 | 110 | 140 | 120 | 120 |
| Water container size (ml) | N/A | N/A | 450 | 150 | N/A |
| Mapping | no | yes | no | yes | yes |
| Battery capacity (mAh) | 2,000 | 3,200 | 2,600 | 3,200 | 2,600 |
| Virtual boundaries | yes | yes | no | yes | no |
| App | no | yes | yes | yes | yes |
| HEPA | no | yes | yes | yes | yes |
| Climbing ability (in / cm) | N/A | 0.63 / 16 | 0.59 / 15 | 0.66 / 17 | 0.79 / 20 |
| Height (in / cm) | 3.07 / 7.8 | 4.02 / 10.2 | 3.31 / 8.4 | 3.93 / 10 | 3.54 / 9 |
| Noise level (dB) | N/A | 65 | 60 | 55 | 68 |
| Suction power (Pa) | N/A | 1,000 | 1,800 | 600 | 1,800 |
| Scheduling | no | yes | yes | yes | yes |
| Warranty | 12 months | 12 months | 12 months | 12 months | 12 months |
---
Which robot cleaner to buy for hardwood?
The Braava 380t is not only wet mopping bare floor, the robot also is polishing it. Unfortunately, it does not have an app, and you cannot control it from your phone.
The ECOVACS Deebot Ozmo 930 is a smart machine that will not damp carpet when mopping which sets you free from automatically placing it in the bare floor area.
The ILIFE V7S Plus is very quiet when operate and has the biggest container that makes the robot running long before you need to fill it up with water again.
The 360 S6 is excellent for bigger homes. With virtual boundaries, you can block of carpet areas so the robot will not go over it.
The Roborock Xiaowa is a short robot cleaner that can get under most furniture. It is more efficient than the ILIFE thanks to the gyroscope.
Still have questions which robot vacuum to buy for your home? Ask us in the comment section down below, and we'll try to help you out.
Where to buy
Since English is not our first language, you may notice spelling and grammatical errors in the article. We would be very grateful if you could help us fix the mistakes. Just select the confusing part of the text with your mouse and press Ctrl + Enter, then you will be able to send us a corrected version of the text. Thank you for your effort!
---
---
Related Robot Vacuum Comparisons
Latest Articles