Best Tech Gifts for Kids: Smart Home Robots For Education
·
Updated: Jan 2, 2019
·
3 min read
There are a few smart robotic devices that could be an awesome gift for kids. Those cute robots are not only fun toys but also amazing educational tools. Boys and girls can learn basic programming principles, programming algorithms and so on.
Anki Cozmo
The Anki Cozmo is a smart AI-powered robot will impress you with its personality and emotion expression. It's a real-life robot that can learn and improve his skills. You can interact with him through an Android or iOS app, also the robot has a camera so he can recognize you and other members of your family, remember their names. There are three interactive cubes in the box and the robot can play with them. The app has a lot of preinstalled games, but you can create your own games by using the Cozmo development kit.
Click here to see customers reviews about the Cozmo on Amazon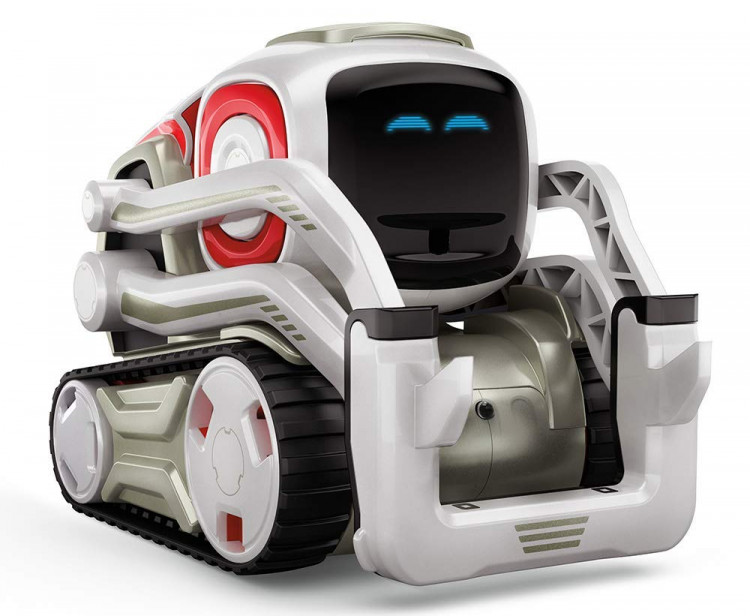 It's not hard to write a program for this robot, even for kids; you just need to draw a bunch of blocks with different logics and create an algorithm for the robot. More advanced users can write a program with Python programming language. You can use more than 550 different animations in your programs and create a lot of fun emotional reactions. It also has a very cute voice and can pronounce your name.
---
Anki Vector
The Anki Vector is the newest and improved version of Cozmo, which has a few advantages:
it has it's own "brain" (processor), so can be used even without a smartphone (Cozmo should be always connected to the app to interact)
it has few microphones so Vector can hear you, listen to your commands, and interact with you by voice
it has a touch sensor on its head, so you can pet him and he will react!
Vector has only one interactive cube when Cozmo has three.
Click here to see customers reviews about the Vector on Amazon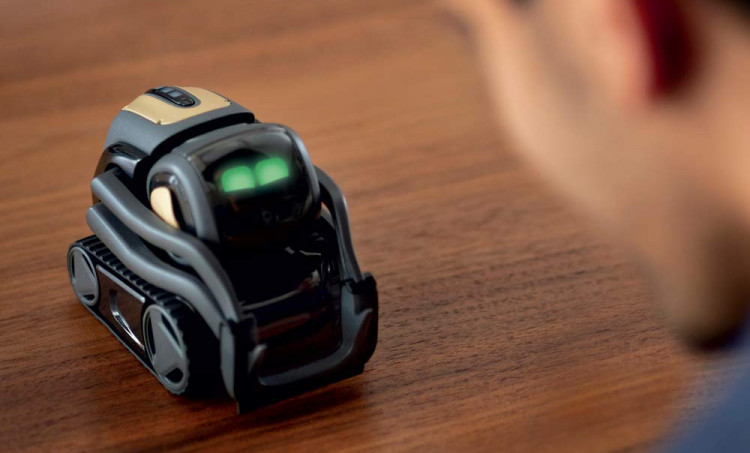 You can ask a question to Vector and it will get you an answer, for example, what is the weather in your city, or you can ask it to set a timer or take a photo with its internal camera. If you connect it with Amazon Alexa, there will be much more skills that take its ability to help to new levels.
---
Sphero BOLT
The Sphero BOLT is an app-enabled robotic ball that you can drive in any direction and create fun games with it. It's a fun toy and a great educational tool. There are a few games that can be played with the ball and your smartphone, moreover, it can be programmed via the app, or you can play with community-created programs and games as well. It's easy to make a program by drawing Scratch blocks in the app or writing the JavaScript code.
Click here to see customers reviews about the Sphero BOLT on Amazon
The robot has a spherical transparent shape with a LED Matrix which can display an animation and real-time data. You can write a program and display characters, sensor data, vector graphics, or even play games on the matrix. The Sphero BOLT has a bunch of sensors such as an infrared, compass, gyroscope, light sensor, accelerometer, and motor encoders; all the data from those sensors can be used in games and programs. It is waterproof and can be used in water. Thanks to the 360 degrees infrared sensor, the Sphero BOLT can "talk" to other balls. The amount of games that you can create with this ball is limited only by your imagination and creativity.
---
Wonder Workshop Dash
The Wonder Workshop Dash is another smart robot for kids which comes with five free apps. Of course, you can create a lot of interactive games using the open-ended learning platform where kids can share their ideas and learn new things about programming. More than 20,000 schools already using the Dash for education.
Click here to see customers reviews about the Dash on Amazon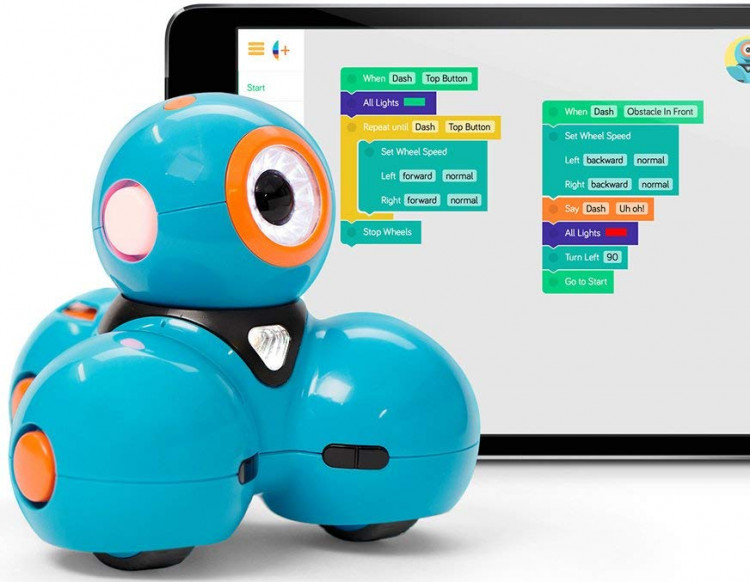 The Droid can sign, draw, move around, it responds to voice commands. There are a few sensors, lights, and sounds, all you can use in your programs. You can even change its appearance with LEGO Building Brick Connectors. The app allows creating programs even for small kids before they can read since the programming language is based on visual blocks that can be moved and combined together to create some logic.
---
---