Who Would Win: Shark Ion 750 vs Roomba 690 Comparison
·
Updated: Nov 29, 2018
·
3 min read
Today we are going to talk about popular and budget robot cleaners from iRobot and Sharkclean. Both are decent machines that do the job well. What are the main similarities and differences between them?
[Update November 2018] Shark Ion released the newest model - R85 (RV850). It delivers more suction power in Max Mode, equipped with an XL dust cup, and a Multi-Axis bumper.
| Features | Shark Ion 750 | Roomba 690 |
| --- | --- | --- |
| Suction power | 1,000 Pa | 600 Pa |
| Battery capacity | 2,600 mAh | 1,800 mAh |
| Virtual Walls | yes | yes |
| Wi-Fi | yes | yes |
| Alexa | yes | yes |
| Operation Time | 80 min | 90 min |
| Cliff Sensors | yes | yes |
| Auto-Recharge | yes | yes |
| Noise Level | 62 dB | 68 dB |
| Dustbin Capacity | 380 ml | 300 ml |
| Scheduling | yes | yes |
| Dirt Detection | no | yes |
| Detangling Technology | yes | no |
| Warranty | 12 months | 12 months |
Robot vacuums mentioned in the article:
Shark Ion 750 Quick Guide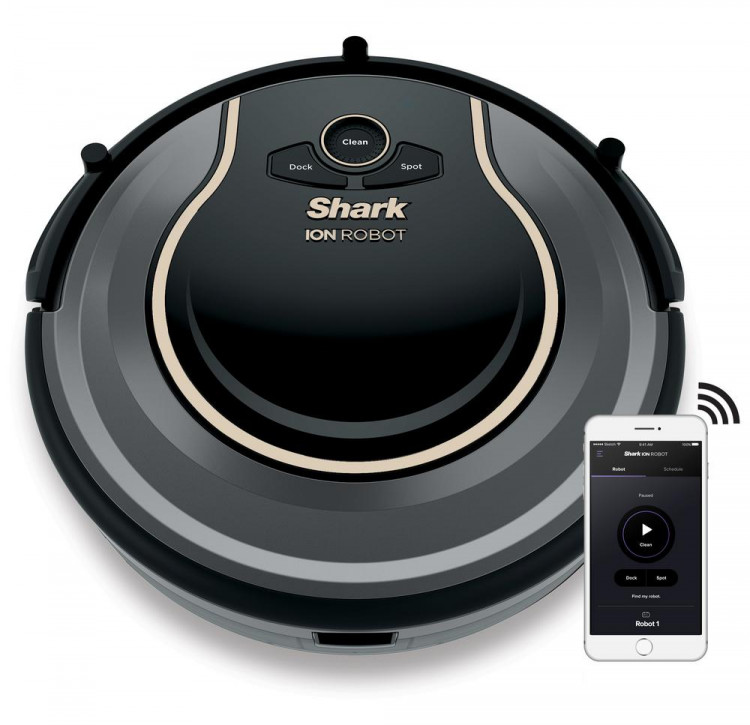 The Shark Ion 750 is one of the best-selling product on Amazon even though it is a new brand on the market. Cliff sensors prevent the robot from falling and bumping hard into furniture. The cleaner is equipped with two side sweepers that work together with the main brush to transfer all the dust, dirt and pet hair to the dustbin where the suction power suck it inside.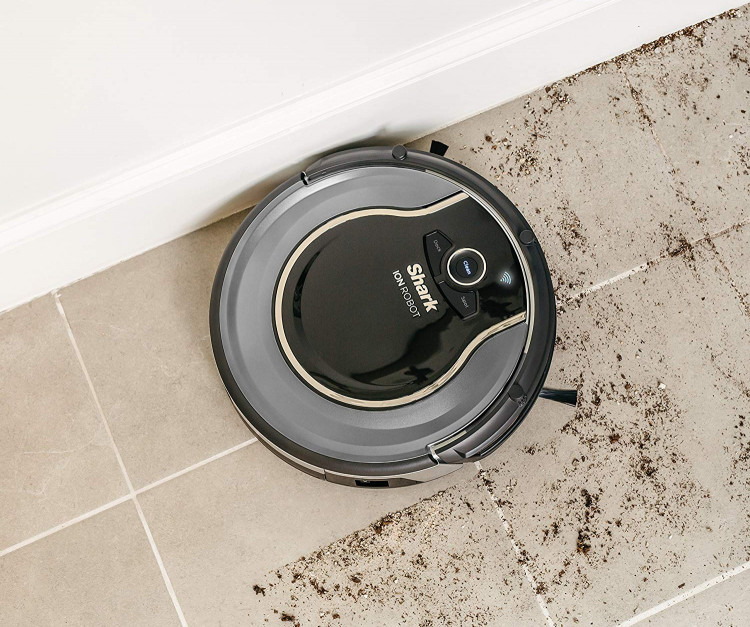 The brush roll manages to untangle long hair, string, and fiber. It doesn't mean you do not have to unwrap the hair from it, but Shark Ion gets less hair stuck on the brush. The robot does a good job at picking pet hair from bare floors and thin carpets. It can clean some medium-pile carpets either. In the box, you will find virtual boundaries that supposed to block no-go areas. When its battery runs out of energy, Shark automatically docks itself to recharge.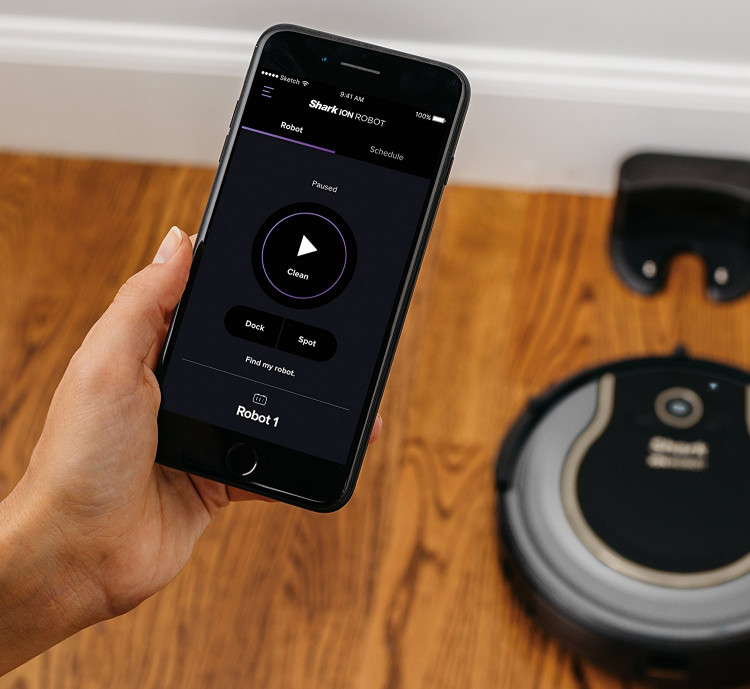 The cleaner supports Wi-Fi and comes with an app. The Shark is integrated with Amazon Alexa. The app allows to schedule the robo, manually manage its movements, switch between cleaning modes, etc. Since the Shark Ion 750 is compatible with Alexa, you can also control it by voice commands.
What is wrong with the Shark Ion
Based on consumer reviews, WiFi connection is not stable and because of this, the robot does not work at a scheduled time. You can remove the ION from the dock, turn it off for 5 seconds, and turn it back on and dock it for WiFi to be re-established which is annoying to do so.
Another downside is the fact that Amazon doesn't offer accessories for Shark Ion 750. You are still able to order it on an official website though.
Roomba 690 Quick Guide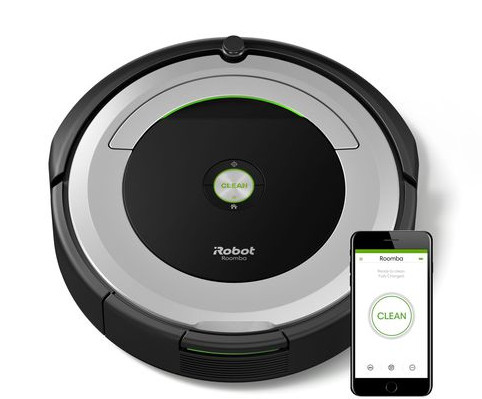 The iRobot Roomba 690 is one of the budget models from iRobot. The robot has an edge sweeper and Dual Multi-Surface Brushes that work together with a powerful vacuum suction to attack everything on its way transferring the smallest particulars, dust, dirt, and pet hair to the dustbin.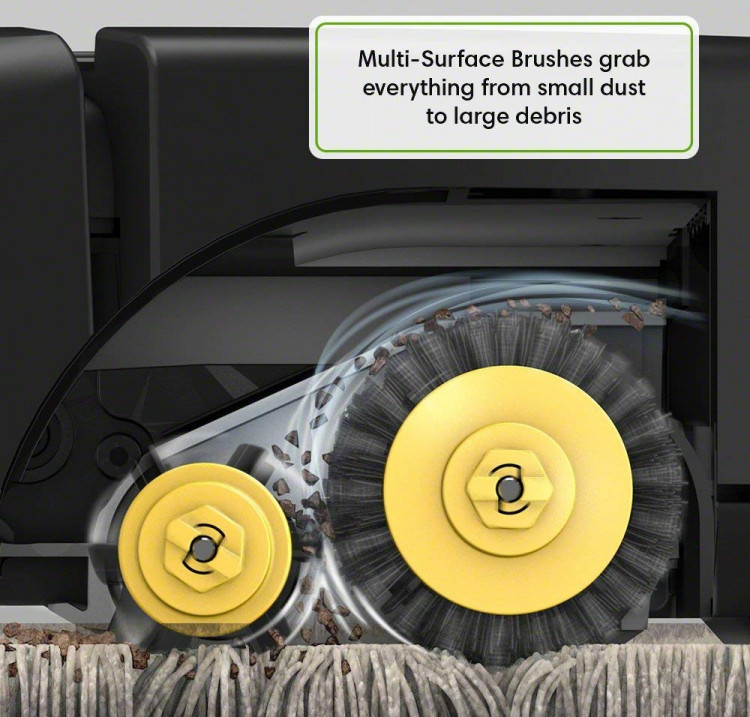 The double brushes scratch carpets doing its job great on thin and medium-pile carpets. Also, the Roomba 690 has a dirt detector finds concentrated areas providing more thoughtful cleaning.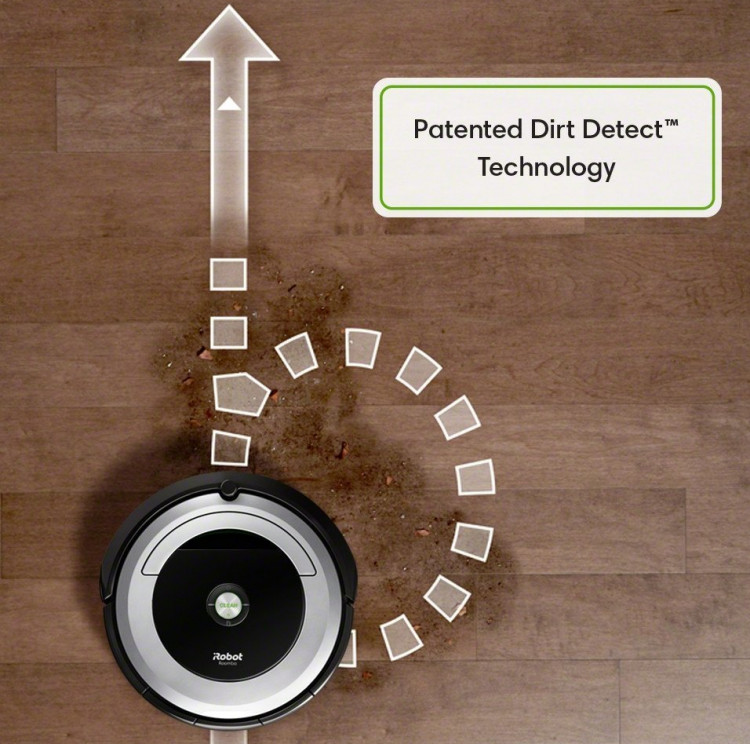 A full suite of sensors called iAdapt Navigation help Roomba to navigate around. In the box, you will find the Dual-Mode Virtual Wall Barrier that prevents the robot from crossing the areas you don't want it to go.
The Roomba 690 performs great on a bare floor as well as on thin and medium-pile carpets picking pet hair, dust, and debris from it. Because it has a powerful motor, it is not quiet. After Roomba's battery runs low on energy, the robot returns to its charging station on its own.
The iHome app allows you to schedule the device, manually manage it, view the cleaning history, etc. Also, you can control your Roomba via voice if you have Amazon Alexa or Google Home.
What is good about Roomba is that you can get accessories for Roomba 690 on Amazon with no problem.
What is wrong with the Roomba 690?
It bumps rough into furniture.
The Roomba 690 is not as efficient as its newest brothers when it comes to carpet cleaning. It keeps the carpet looking nice, but you'll still need to run a more hard-core vacuum cleaner over it occasionally to keep it clean.
Also, the robot gets stuck and reasonably no notice that almost all the robots occasionally get stuck, just some of them do it more often.
---
Price & Where To Buy
Both robots come with Amazon's Choice label as highly-rated products. Prime members can get them for free in two days.
---
Comparing the Shark Ion 750 and the Roomba 690: Which One Is Better?
Roomba's Wi-Fi connection seems to be more stable. At least, not too many consumers complained about Roomba losing it.
Dual cleaning brushes Roomba comes with don't untangle hair, so you have to clean them from pet hair and long human hair after every cleaning. The Shark Ion 750 is also needed some maintenance but thanks to its detangling technology, its brush does not have that much hair wrapped.
Both robots have small dustbins that need to be emptied after every operation (maybe even more often if you have pets). The Roomba 690 has a smaller container.
Both robots perform great on a bare floor picking everything on the way. Both robots can clean thin carpets. The Shark Ion 750 cannot work on thick carpets while the Roomba 690 runs over medium-pile carpets and even though it is not as effective as its more expensive brothers, it does the decent job on it.
Do you want a well-known brand or a new brand that has proven itself in a good way? It's up to you which robot vacuum cleaner to buy so tell us in the comment section down below: would you get the Roomba or the Shark Ion and why.
---
---