Top 5 Best Budget Robot Vacuum Cleaners For A Small Home
·
Updated: Feb 14, 2019
·
6 min read
When it comes to buying a robot vacuum cleaner you've got too many things to consider. This list is mostly for people who are not ready to spend a ton of money on a $1,000 vacuum. Spoiler: you will not find a robot vacuum with a mapping feature for the price of $300 and less so we have picked basic budget robot vacuum cleaners that will clean a small home perfectly without you having to spend a lot of money on it.
[Update February 2019] There are a few robot vacuums released that are great for smaller homes.
| Features | Shark Ion R85 | Roborock Xiaowa Lite | ILIFE V8S | Ecovacs Deebot N79S | Eufy RoboVac 12 |
| --- | --- | --- | --- | --- | --- |
| Suction Power (Pa) | N/A | 1,600 | N/A | 1,000 | 1,500 |
| Running time (minutes) | 120 | 120 | 80 | 100 | 100 |
| Noise Level (dB) | 65 | N/A | N/A | 67 | 55 |
| Dustbox capacity(ml) | 600 | 640 | 750 | 300 | 600 |
| Mopping function | no | no | yes | no | no |
| Water Tank Capacity (ml) | - | - | 300 | - | - |
| Battery Capacity (mAh) | 2,600 | 2,600 | 2,600 | 2,600 | 2,600 |
| Good For Thin Carpet? | yes | yes | yes | yes | yes |
| App | yes | yes | no | yes | yes |
| Amazon Alexa/Google Home | yes | yes | no | yes | yes |
| Scheduling | yes | yes | yes | yes | yes |
| Warranty | 12 months | 12 months | 12 months | 12 months | 12 months |
Shark Ion R85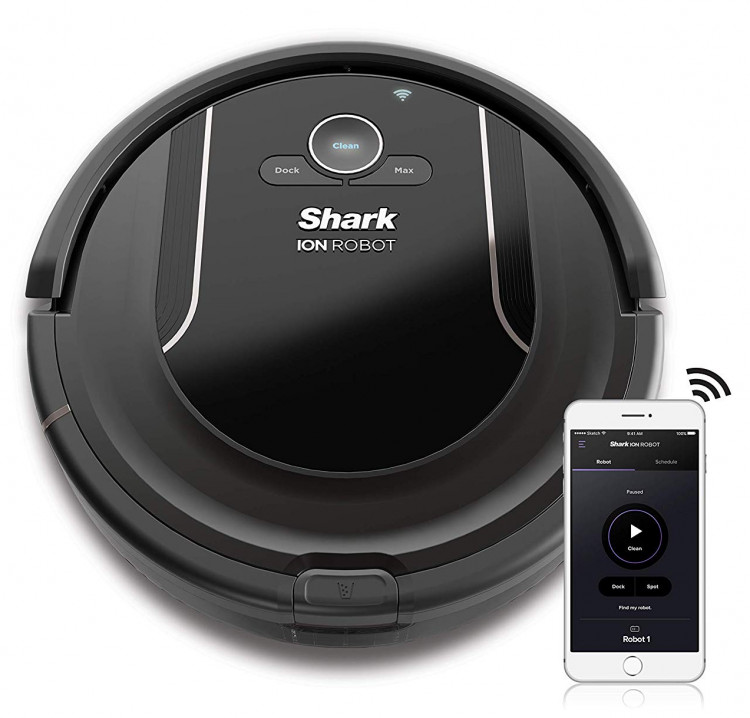 Shark Ion R85 is an upgraded version of theShark Ion R75 - the high-rated robot on Amazon. The robot comes with a bunch of sensors that help to navigate, without falling from stairs. The Shark Ion R85 got stronger suction (from 1,000 Pa in the R75 to 1,400 Pa in the R85), bigger dustbin, and Max Mode that provides deeper cleaning on carpets.
It can be controlled manually by pressing start on the lid, by using a remote controller and via the app. Along with two side brushes that help to clean corners, transferring dust into the container, the machine has a bristle cleaning brush that scratches flooring surface, making it clean. After its battery runs out, the Shark Ion automatically returns to its base to recharge.
What is the Shark Ion R85 the best for?
This model is not able to clean thicker carpets, but it still suitable for thin ones and hard floors.
It is quiet making it ideal for parents.
The main brush untangles itself which makes the robot good for pet hair.
Shark Ion has a few fantastic products that are high-rated on Amazon, and we already talked about the differences between them in our comparison chart in details so read it, and maybe you will find your perfect device.
Price & Purchase Details
You can get the Shark Ion R85 on Amazon for ~$290.
---
Roborock Xiaowa Lite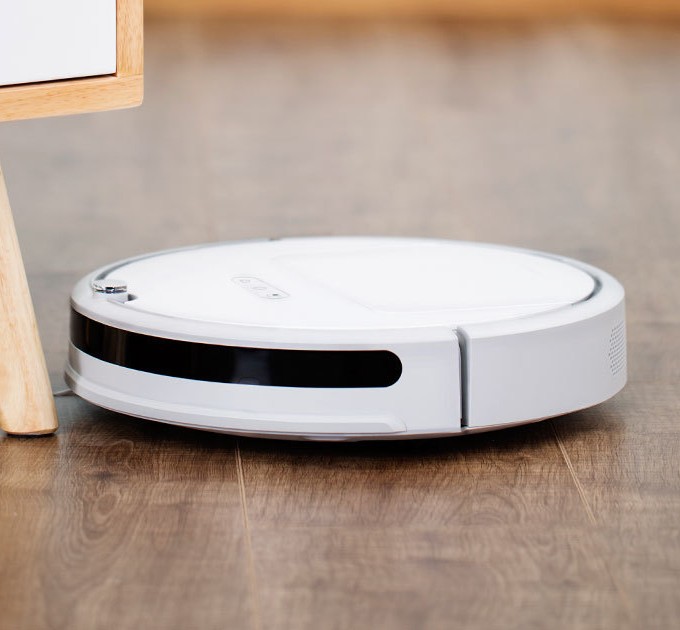 A few months back Roborock released its new budget robovac, the Roborock Xiaowa Lite. What is about the robot? It has a minimalist design and three buttons on the lid. Can climb up to 20mm obstacles with ease. With a 1,600Pa suction power, the Xiaowa can deep clean carpet and rugs from dust, dirt and pet hair. For example, the latest and most expensive Roomba 980 delivers 1,700Pa. A 2,600mAh battery lasts 80 minutes which is an excellent result for such a powerful motor and the price. The machine has sensors all over its body to help it prevent bumping and falling down. Xiaowa Lite comes with the MiJia app so it can be controlled from your smartphone. After the battery is out of power, the robot gets back to its charging base.
What is the Xiaowa Lite best for?
It performs excellently on carpets and rugs. Thanks to strong suction, carpet identification and good climbing ability, the robot can deep clean carpeting surface (except thick carpets).
Handles pet hair. If you have a pet - the Xiaowa will get rid of the hair.
Works well on a bare floor.
Can be controlled by the app, so if you are busy, you can start cleaning from your smartphone without having to go and press start manually.
With its design, the machine fits into minimalist interior home + it won't be trapped because of things that usually lay on a floor.
Here we talk about why you need to choose the budget Xiaowa Lite over the most expensive Roborock S5.
Price & Where to buy
You can buy the Xiaowa Lite on Amazon for less than $142.75. The Xiaowa Lite is on sale for about $200 on Gearbest.
iLIFE V8S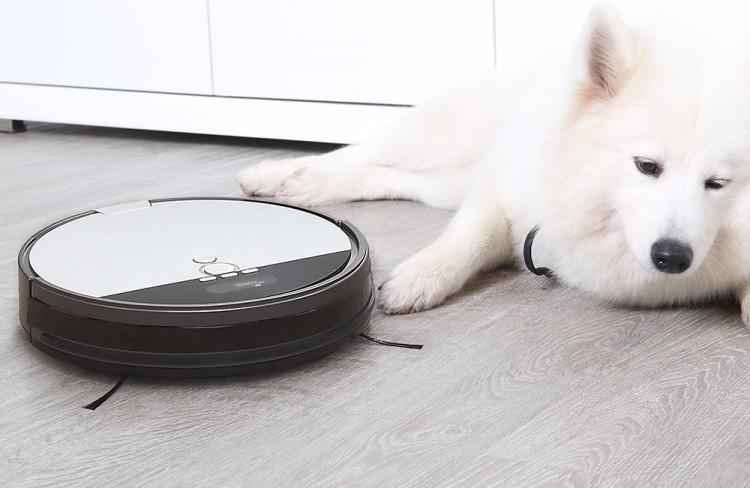 Along with its smart flagship A8, iLIFE released the iLIFE V8S - a two-in-one mop robot. It is equipped with a sizeable 750ml dustbin that holds more dirt which reduces the frequency of emptying. It has a tangle-free design, all the pet or long human hair transfer tight into the dustbin. It can climb obstacles up to 15mm. Unfortunately, the manufacturer hasn't mentioned its suction power, but from what we've seen, the iLiFE V8S performs well on thin carpets and bare floors. The unit runs up to 80 minutes. Its sensors prevent it from falling and bumping into things. When its battery runs out of power, the device gets back to its docking station to recharge on its own.
What is iLIFE V8S good for?
Homes with a mostly bare floor. Since it has a wet mopping function, the iLIFE V8S is perfect for the hardwood floor, laminate, tile, etc.
Pet owners. With its anti-tangling design, you don't need to clean its cleaning brush after every cleaning session.
It can clean rugs and carpets catching dust and dirt on its way(not a thick one though).
Price & Purchase Details
The device is on sale on Amazon for a price of about $250.
On Gearbest, the ILIFE V8S costs $300.
---
Ecovacs Deebot N79S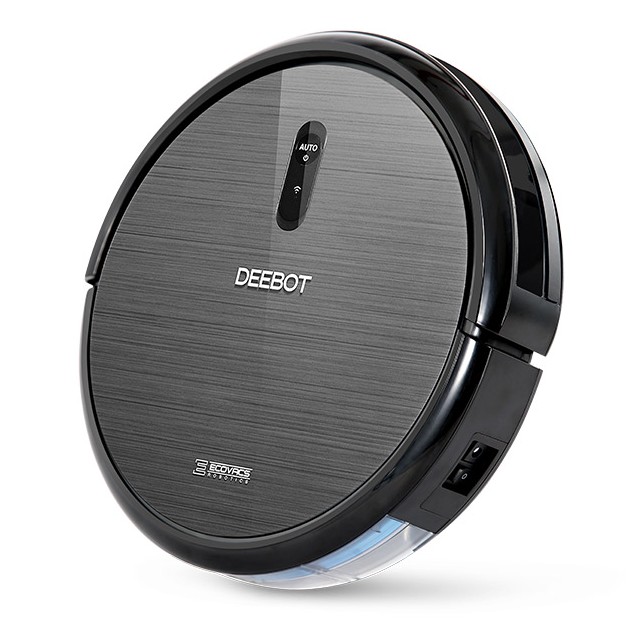 TheEcovacs Deebot N79 gets thousands of good reviews on Amazon and consumers love it, so meet the upgraded version - N79S. With 1,000 Pa of suction power, the unit can clean thin carpets and bare floor. Considering its low price, the Ecovacs Deebot N79S is a useful device that does its job well and featured with such a thing as Alexa/Google Home which is impressive for the price it comes.
What is Ecovacs Deebot N79S good for?
Performs well on thin carpets.
Goot at picking pet hair.
Works well on a bare floor.
Can be controlled by a voice which is good for people who's busy working and don't want to be distracted by going and starting their device.
Price & Where to buy
ECOVACS Deebot N79S is available on Amazon for a price of $180 which sounds excited considering its compatibility with Amazon Alexa / Google Assistant and cleaning performance. It also has Amazon's Choice label as a highly-rated product.
---
Eufy RoboVac 12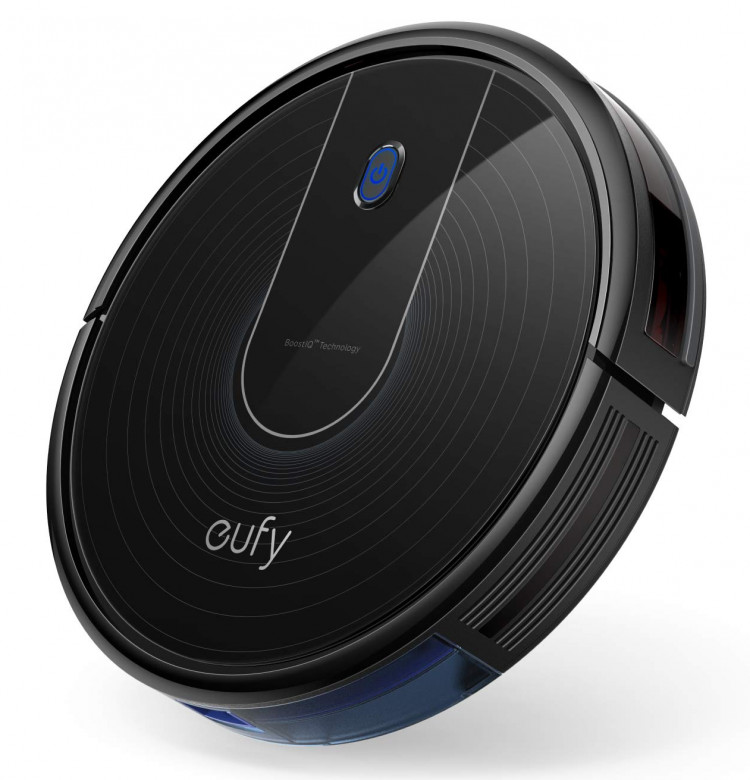 Eufy is a well-known brand that has a lot of good reviews, so they released the RoboVac 12. It is a basic robovac that cleans thin and thicker carpets and bare floors. The unit can be controlled by a remote controller that comes in the box. Eufy RoboVac 12 is equipped with an anti-scratch tempered glass cover for protection, infrared-sensor for evading obstacles, and drop-sensing tech to avoid falls. Can climb up to 16mm obstacles. The auto-recharge feature makes it automatically go to its base to recharge when the battery runs out.
What is Eufy RoboVac 11+ best for?
Homes with a mixed surface are ideal for Eufy RoboVac 12. Even though it still performs well on carpets, it also works great on hardwood floor, tile, laminate, marble, etc.
Pet owners would be thankful for cleaning pet hair once they let it run.
Price & Purchase Details
Eufy RoboVac 12 is a highly-rated product with the Amazon's Choice label on sale for around $240.
---
What robot vacuum cleaner to buy for a small home?
It depends on many things and your own preferences.
Do you have pets?
Do you care about the design?
Your home covered with carpets or mostly bare floor?
Do you have Amazon Alexa or Google Home?
Let's start with carpets. For carpeting surface, we would recommend you getting the Roborock Xiaowa Lite since it has decent battery life and it is powerful which makes it suitable for pet owners and homes with carpeted flooring.
For $50 less you can get the ECOVACS Deebot N79S that is also compatible with Alexa though can only clean thin carpets. The Eufy RoboVac 12 and Shark Ion R85 are good machines suitable for homes with carpet flooring.
For a bare floor with some rugs (not thick!), you could get the iLIFE V8S with a mopping feature.
Reasonably to say that the Xiaowa, Eufy or Ecovacs are also good at cleaning hardwood floor. If you need a mopping option - stick with the V8S from iLIFE.
Speaking about design - it's on your own taste. All the robots look beautiful and would fit in any interior.
For those who have pets, it could be a challenge to pick the right robovac. The ILIFE V8S is tangle-free which means you wouldn't be annoyed with untangling pet hair every time your home assistant works though the robot can not clean thicker carpets.
The Shark Ion has self-untangling cleaning brush, so it is also a good choice for pet hair.
Eufy and ECOVACS are also good at picking pet hair and cost less than Xiaowa, but these robots are less powerful than the Roborock Xiaowa which means for pets + carpets the Xiaowa Lite would be better and it is the best affordable and quietest robot vacuum (especially considering its price) so far.
The last, but not least - voice assistant. From this list and budget robot vacuum cleaners in general - the Roborock Xiaowa Lite is the only device that is compatible with it.
Hope we have helped with the question: which robot vacuum cleaner to buy for a small home? Let us know what robot vacuum you would recommend in the comments down below.
---
---