Meet the Ironpie M6: The Newest AI-Enabled Robot Vacuum Cleaner from Trifo
·
Updated: Apr 15, 2020
·
2 min read
At CES 2019, Trifo, an artificial intelligence home robotics manufacturer presented their first robot vacuum Ironpie M6 which looks very promising according to specifications and features. Founded in 2016, Trifo is a relatively new player on the robot vacuum cleaners market, despite this, the company has big ambitions and their first robot vacuum cleaner that can outperform flagship robot vacuum cleaners even though the Ironpie has a lower price tag.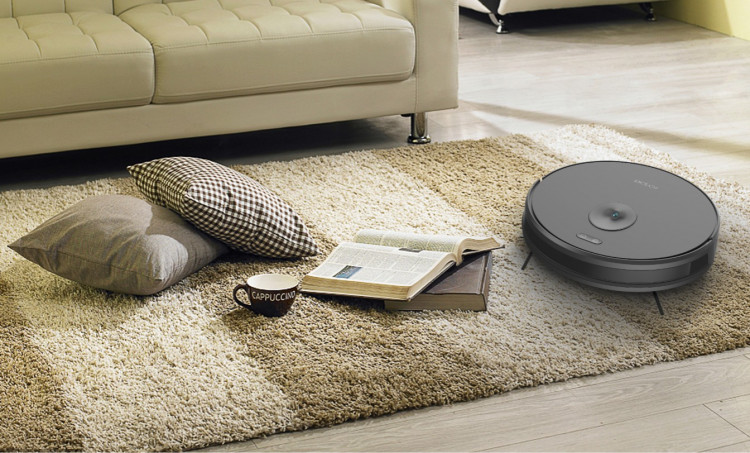 Why the Ironpie M6 is such a promising robot vacuum cleaner?
Powered by an ARMv8-A quad-core chip combined with the TIRVS (Trifo Intelligent Robotics Vision System) - proprietary innovative algorithms, the Trifo Ironpie M6 learns your house layout and builds a reliable 3D map. The accurate simultaneous localization and mapping (SLAM) system provides smart navigation around your house, real-time position tracking, and builds the most efficient zig-zag shaped cleaning path, without missing any places and repetitive cleaning. Trifo claims that thanks to this technology and AI-enabled capabilities, the Ironpie cleans at least 10% more efficient than its competitors. A bunch of sensors helps the robot to recognize furniture and other obstacles, and avoid collisions.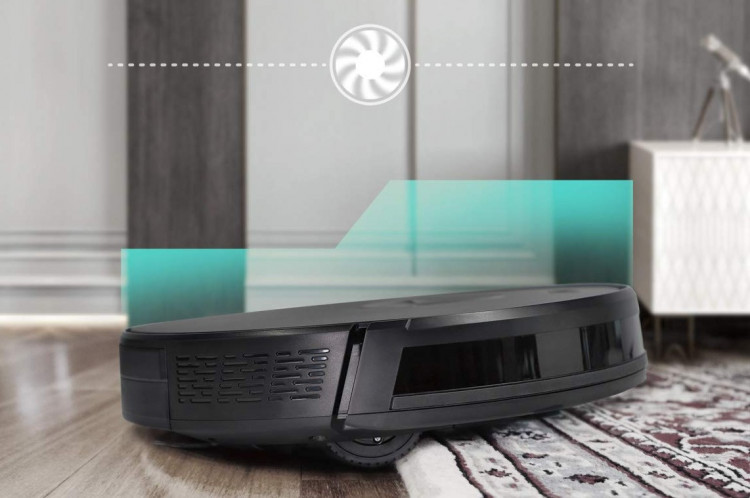 The Ironpie uses a camera sensor, infra-red, and sonar sensors to scan surrounding, to monitor its orientation and position, and build a 3D map of your house. The camera also can be used as a security kit, and you can see what's going on in your house through your smartphone in real-time.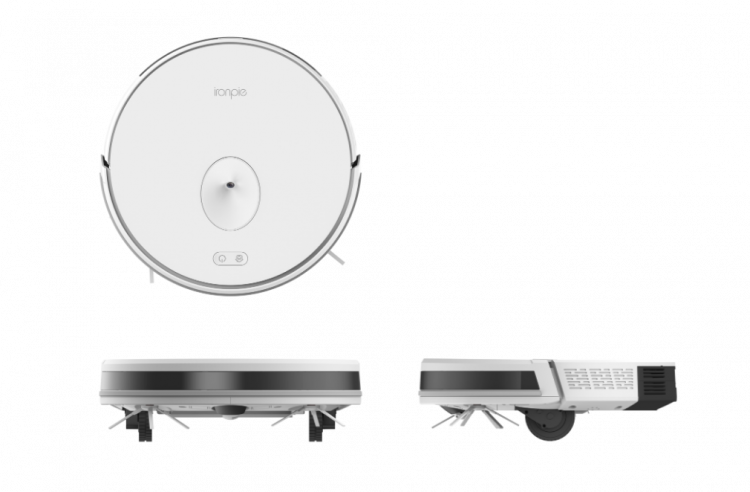 The Ironpie M6 robot vacuum equipped with a brushless noiseless motor which delivers 1,800Pa of suction power, which is comparable with the flagship robot vacuums such as the Roomba i7, Roomba 980, Neato Botvac D7 Connected, Roborock S5, 360 S6, etc. The robot is very quiet and produces less than 65dB of noise. Thanks to 2,600 mAh Li-ion battery, the robot vacuum can work up to 100 minutes per each cleaning period and covers ~120 m² of cleaning area.
A large dustbin can hold up to 600 ml of dust. Low body profile of 7.5 cm allows the robot to fit under furniture.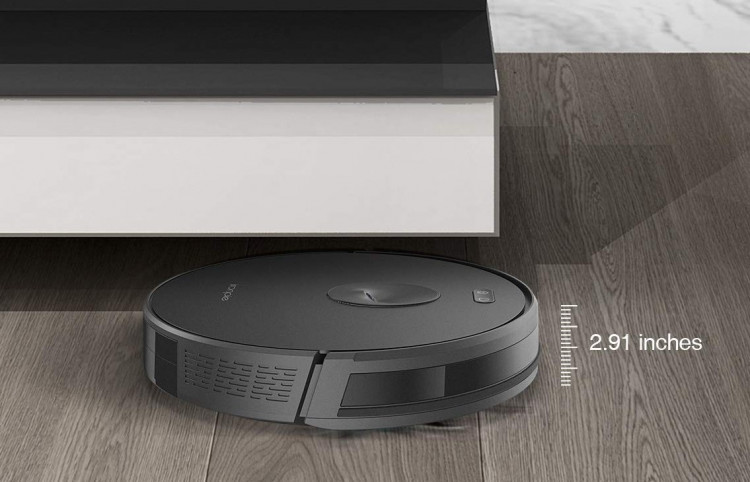 You can easily integrate this robot vacuum with your smart home, the Ironpie can be controlled by your Amazon Alexa or Google Home voice assistant. The Ironpie smartphone app allows you to manage the robot, see how it works and build a map in real-time, track the device position, set up zones to clean (if you want to clean a specific room or dirty region instead of the entire house). The built-in camera mounted on the robot's top case can be used as a surveillance utility, for example, you can schedule the device to patrol through your house at a specific time and monitor important areas.
At CES 2019, Trifo CEO Zhe Zhang said:
"We will continuously introduce enhanced intelligence and new features, such as Alexa and Google Home integration in the first half of 2019, to make Ironpie the essential smart home robot."
"It should still be able to do the vacuuming and cleaning, but in the long term, it should perform more like a human's pattern – navigation, exploration, and interacting with people."
Where to buy
You can buy the Trifo Ironpie M6 on Amazon in black or white color with a $299 price tag.
---
---