ILIFE V8S: The Robot Vacuum For Pet Hair Under $300
·
Updated: Apr 15, 2020
·
2 min read
At IFA 2017, the Chinese robot vacuum manufacturer ILIFE represented their new robot vacuum cleaner — ILIFE A8. It has a large dustbin, can mop, and comes with a suction inlet that is tangle-free. Let's see what makes the robot vacuum so special.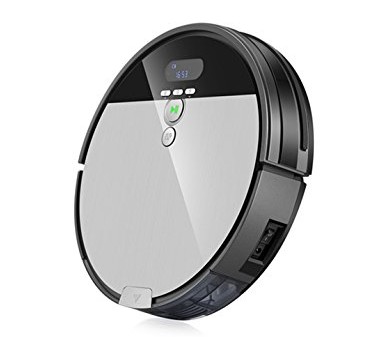 Features & Specifications
Battery capacity: 2,600 mAh
Working time: 80 min
Charging time: 3 hours
Climbing ability: 12 mm
750 ml dustbin capacity
Anti-drop system
Anti-collision sensors
Auto-recharging and getting back to its cleaning duties to finish the job
i-Move intelligent navigation system that can correct the cleaning path
Cleaning path is tangle-free
Many extra accessories in the box
HEPA filtration is safe for those who suffer from an allergy or asthma
Appearance & Design
The ILIFE V8S has a sleek two-color body similar to the A6 or A8 models. As always, ILIFE keeps things minimalist making their robots look modern. It leaves a great impression with its glassy surface. The slim body allows it to reach most areas under furniture, something we've already seen in the ILIFE A8. On the lid, the ILIFE is equipped with five buttons and a LDC screen that shows time and battery level: the buttons are power, home, schedule, spot cleaning, and mapping. A 750 ml dustbin sits on the side of the robot, making it easy to remove and clean.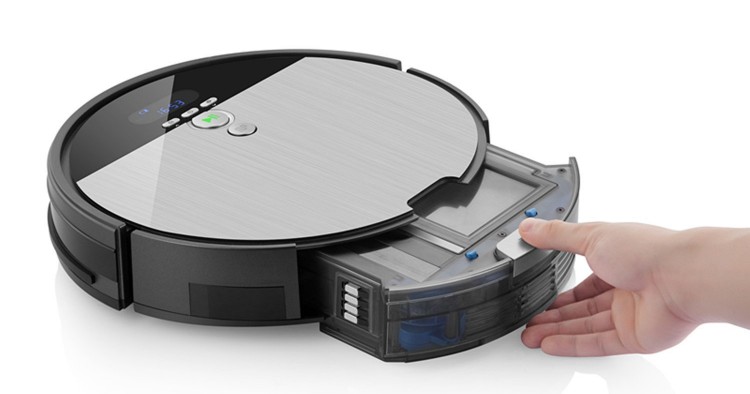 Cleaning Performance
The ILIFE V8S is equipped with anti-collision and anti-drop sensors that help it to move around without bumping into things and falling. A large 750ml dustbin holds more dust and dirt, so you don't have to clean it after every run. The tangle-free design makes the robot perfect for families with pets. The i-Move intelligent system has a stable gyro that corrects the cleaning path.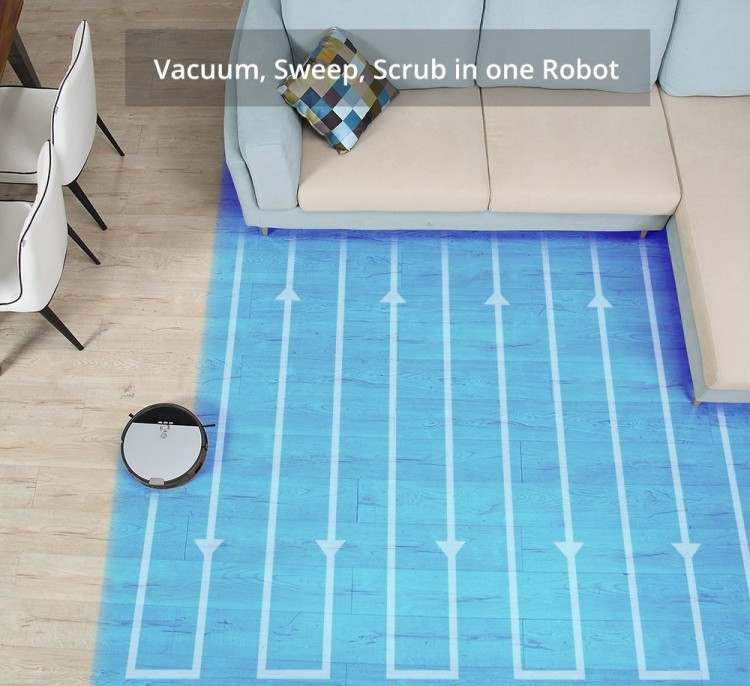 Again, the V8S does not have a cleaning brush with bristles. Instead, the ILIFE V8S comes equipped with a suction path that is tangle-free.
The home assistant also comes with a microfiber cloth and a water tank for wet mopping. The i-Dropping technology controls the amount of water liquid, so the mop is always wet enough but not too much. When the ILIFE V8S is mopping, it moves forward in a 23ft*23ft area, creating a blocked off area behind it.
Avoids Obstacles and Falling Down
As the most of the robots on the market, the ILIFE V8S has sensors that prevent it from bumping into things all around your home and falling down from stairs, tables, etc.
Battery Life
The robot vacuum cleaner comes with a 2,600 mAh Li-ion battery that works for about 80 minutes in one charge. It takes 3 hours to charge the battery to 100%.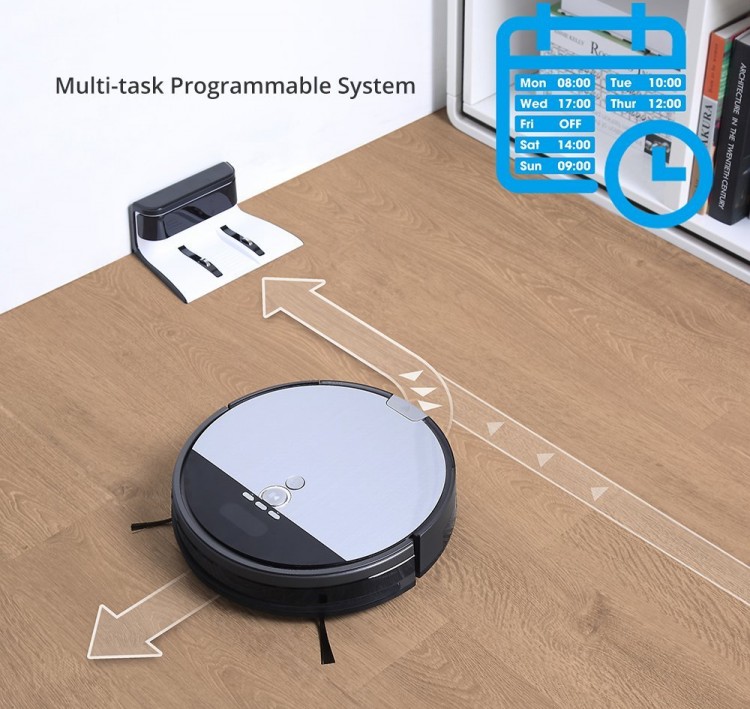 Remote Control
You can control your device using its upgraded remote controller. You can move it in different directions, a program scheduled cleaning, start or stop the robot, choose cleaning modes, and make it get back to its charging station. Unfortunately, the ILIFE V8S does not support Wi-Fi.
Price & Where to Buy the iLIFE V8S
ILIFE V8S on Amazon: ~$310.00
ILIFE V8S on GearBest: ~$260
What is the ILIFE V8S best for?
Small households. 80 minutes of battery life is enough to cover a small home.
Homes without carpets. The ILIFE V8S is not designed to clean carpets, it does sweep thin ones but cannot provide deeper cleaning.
Pet owners. Only if you don't have thick carpets or would be okay to vacuum the carpets separately. The tangle-free solution is amazing but the suction path is not able to agitate dust hidden in your carpets. The large dustbox holds more pet hair so you don't have to empty it in the middle of the cleaning cycle.
Wrapping It Up
The ILIFE V8S is a decent vacuum cleaner for small homes with no carpets and pets. It does not clean thick carpets, however, it provides great cleaning performance on bare flooring; the V8S is especially good at picking up pet hair without the cleaning brush getting clogged.
---
---