How to Choose the Right Robot Vacuum Cleaner? Compare The 7 Most Popular Brands of 2018
·
Updated: Feb 7, 2019
·
10 min read
In this day and age, a robot vacuum cleaner that sits in the corner of a house does not surprise anyone. Picking the right robot might be challenging. That's why we want to talk about the most popular brands on the market and dive deep into each. What is good about the Roomba, Neato, Roborock or Samsung? What's wrong with the Dyson 360 Eye? Are ILIFE robots as good as they said? And let's finally talk about the ECOVACS.
Samsung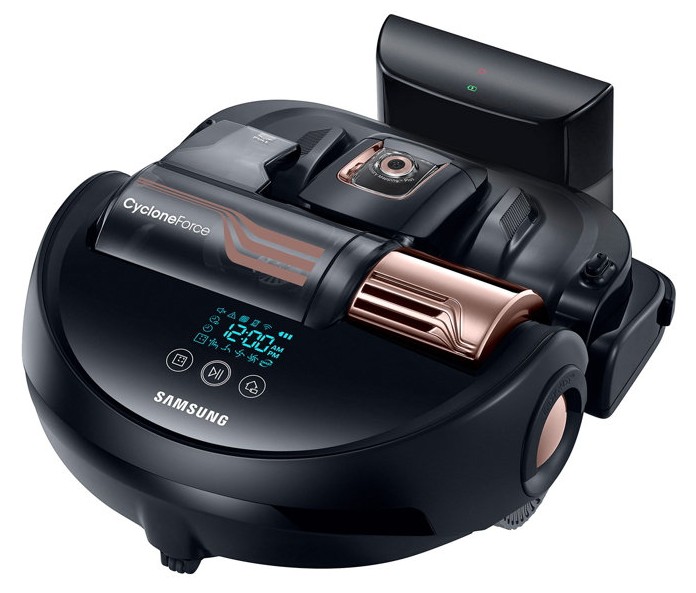 Samsung robots claimed to be super powerful machines, maybe the most powerful on the market so far. They don't have any issues with cleaning carpets. Older cleaners have some problems with clogging small area rugs which seems to be fixed in the newer POWERbots.
Almost all Samsung robots come with a mapping feature. The device creates a map of an interior after which the machine builds the best path that helps it to clean smarter.
POWERbots are designed with a shape that is good at cleaning corners.
What is wrong with robot cleaners from Samsung?
There are issues with setting the robot up. The app is tricky, and there are no instructions that follow you through the process.
Failed Wi-Fi connection: Samsung robots fail Wi-FI connection from time to time.
A slow app is not useful. If you want to use the app, you will be disappointed because it is baggy, slow, and not intuitive.
Because of its height, the robot can't get under some furniture.
The shape of the Samsung gets the robots stuck more than round robot vacuum cleaners.
Robot vacuums mentioned in the article:
When it comes to cleaning performance, POWERbots work like a champ though would you be ready to spend about $1,000 on a robot vacuum without a proper app and access to other additional features?
---
iRobot Roomba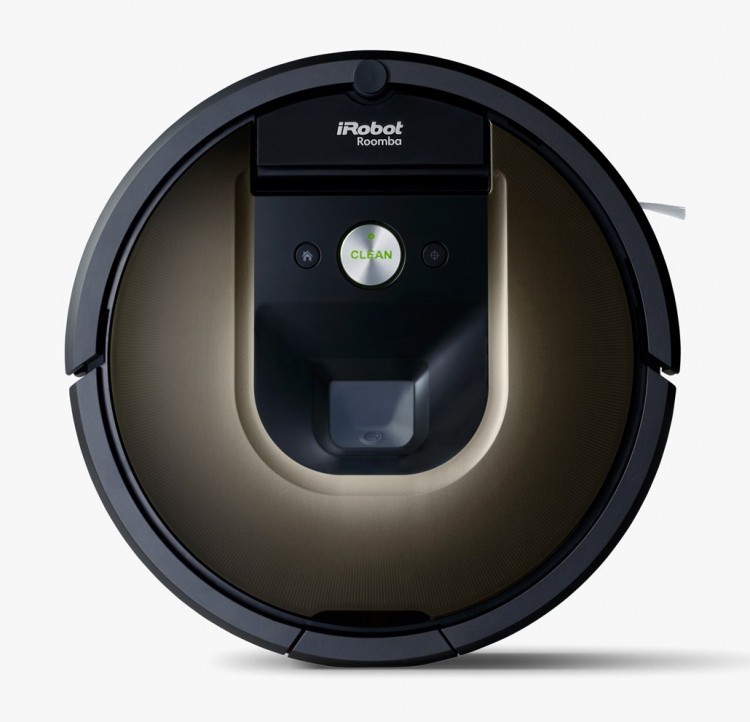 iRobot is one of the most popular companies producing Roomba robot vacuums, making it a well-known brand.
Why buy the Roomba?
Since most Roombas were designed to clean carpets, they are really good at it. However, the 800 Series are not as good on carpets as other models, though they work fantastic on bare floor and are ideal for pet hair. Also, thanks to the dirt detector, the robots provide more deep cleaning when finding the dirtiest areas.
The iRobot Home app is intuitive and easy to use.
The latest Roomba 980 and Roomba i7 have a carpet boost function, maximizing suction power once it recognizes carpets or rugs.
If you want to buy a vacuum with a mapping feature - go with the Roomba 960, 980 or i7+. You will be able to see cleaning history on your smartphone.
Most models from iRobot are compatible with Amazon Alexa or Google Home.
To know more about the most popular Roomba robot vacuums, read our model comparison chart of what Roomba to buy in 2019 and the difference between the latest Roombas.
Problems the Roomba faces
Gets stuck in places.
Harshly bumps into furniture.
At about 9 cm in height, the Roomba can't get under some furniture. This is definitely not the highest robot vacuum but not the slimmest one either.
Compared to other expensive robotics, the Roomba doesn't have decent battery life. Only the 980 can run for about 120 minutes. For example, the ECOVACS cleaners work 90-100 minutes, costing at least twice less; the Roborock S5 lasts 150 minutes on one charge with a price tag of around $550.
Robot vacuums mentioned in the article:
Neato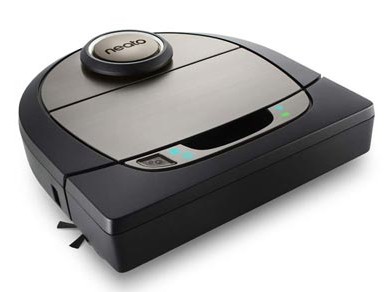 Neato uses LIDAR (a much cheaper and less advanced version of the stuff used on autonomous cars) to map out a room and floor plan. This means it can work in absolute darkness with no issues.
It methodically cleans the room while the Roomba's pattern seems more random.
Consumers claim the Neato has strong suction power that provides deep cleaning on carpets (not the thick shaggy ones, though).
Neato robots have a recharge & resume feature that allows them to continue working up to 3 cleaning cycles until it needs to recharge the battery fully.
The latest models such as the Neato D5 Connected, the Botvac D6 Connected, and the Neato D7 Connected have a decent battery life of 90-120 minutes.
Also, the latest models support Amazon Alexa / Google Home so they can be controlled by simple voice commands (only the D80/D85 don't support this feature).
Take a look at the Neato model comparison chart to be aware of the differences between the vacuums.
The Botvac D7 Connected supports zone cleaning which helps to clean high-traffic areas more carefully.
Also, the latest Botvac models support No-Go Lines that keep a robot from crossing certain areas; there is an ability to store up to three different floor plans in memory which makes a Botvac ideal for multilevel houses.
What is a "No-No" of Neato robots
Like Samsung robots, the Neato can get stuck in tight places because of its shape. It has issues connecting to Wi-Fi. All the robots from Neato build a map of the interior, but you are not able to see the map on the models that come without the app (like the D80 and D85).
Robot vacuums mentioned in the article:
Roborock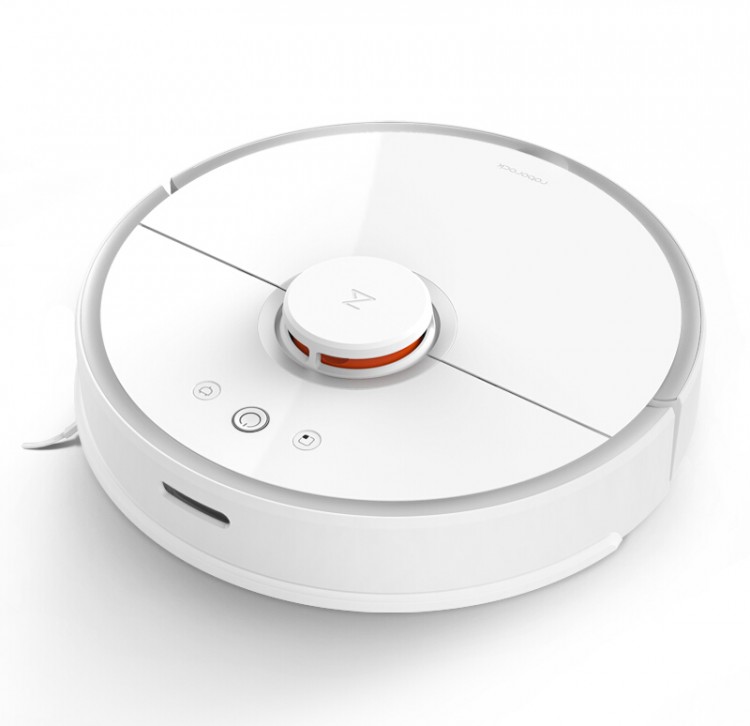 There are only three models on the market from Roborock, but owners rated these robovacs highly.
So far you can buy the first generation of the Roborock's robot vacuum more known as the Xiaomi Mi Robot (since they have partnership with Xiaomi), the newest Roborock S5, and the latest budget basic-featured version - the Roborock Xiaowa Lite that is also has an upgraded version - the Xiaowa E2 and Xiaowa E3.
When it comes to value for the money, Roborock produces products that are top-level considering their price tag. Each of (the Xiaomi Mi Robot and the Roborock S5) come with smart navigation and mapping functions. The robots use a laser to create a map, so there is no issue with working in the dark. Using the Mi Home app, you can see where the robot has been and track its movements in real-time.
The Xiaomi Mi Robot, Xiaowa E2, Xiaowa E3, and Roborock S5 have a recharge & resume feature not found on other robots as cheap as the Mi Robot.
With a cost of about $400 (a little bit over the $300 on Gearbest), the Xiaomi Mi Robot has many functions most robots in this price range don't. It navigates in straight lines, cleans thin carpets with ease, handles pet hair, and performs well on a bare floor.
The Roborock S5 has a $570 price tag (about $500 on Gearbest) and comes with a sweep-and-mop option so it can do both at the same time. It has a high-capacity battery that lasts about 150 minutes (same as the Mi Robot), which sounds crazy since the longest-running robots do about 120 minutes at a higher price. The device is good at picking up pet hair, cleaning a bare floor and working on carpets. Although it doesn't have a silicon roller like the latest Roomba or iLIFE robots, its anti-tangle design prevents hair wrapping over the cleaning brush and wheels.
Speaking about the budget version of the Roborock Xiaowa Lite, with the price of about $200. The strong suction power allows cleaning carpets and rugs__, that are up to 20 mm height. Even though the Xiaowa Lite doesn't have a smart navigation and mapping function, it still worth paying attention to. Here we talk why it is might be the robot you need. The Xiaowa E2 and E3 show amazing performance on carpet. They are out of competition thanks to a budget price tag.
The Mi Home app has had some serious improvements in the latest robovacs. You can now manage the Roborock's movements by tapping on a specific area, and the device will go to that point. There is also the ability to create virtual walls by drawing the space you need on your smartphone, and setting zoned cleaning.
Read the comparison chart of all the Roborock robot vacuums.
Why the Roborock may not be an option for you
Because Roborock is a Chinese company, European and US consumers may wait longer for extra accessories compared to local brands such as Roomba or Neato.
US owners have an issue with setting it to Wi-Fi. To make it work, check our instruction.
Robot vacuums mentioned in the article:
In general, Roborock produces decent machines that are not as expensive as the competitors offering excellent cleaning performance and additional high-end features.
Eufy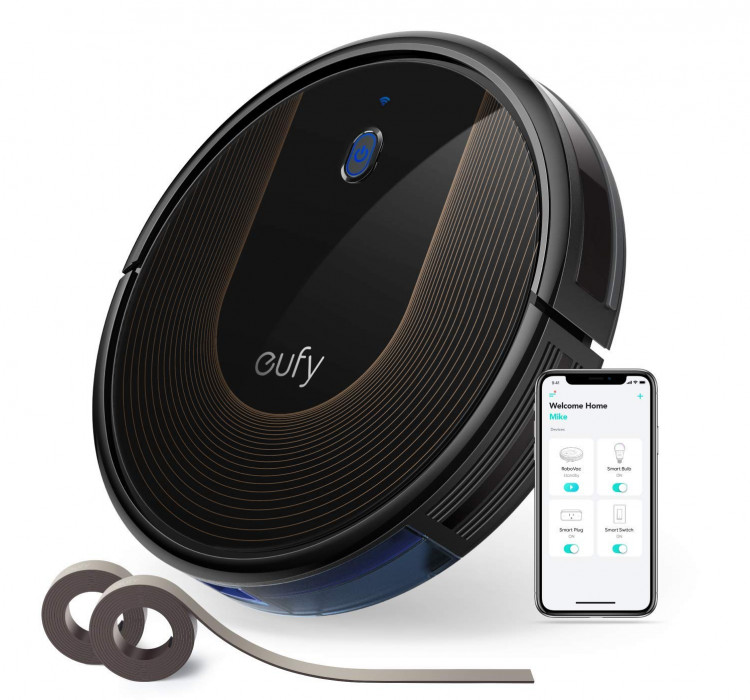 Eufy produces decent budget robots for those who are tight on budget or don't need extra power or mapping. Some of the models come with a magnetic tape that keeps the RoboVac off some spaces.
Most of the models last about 100 minutes which impressive considering the price.
Those that have stronger suction are able to clean thin and medium-pile carpets. All the Eufy cleaners are great at cleaning bare floor.
The Eufy 15C and 30C come with an app where you can schedule the robot, switch between cleaning modes and start/stop it.
The Eufy robot vacuums pick up pet hair and are ideal for homes with a mixed surface.
What could be better
Unfortunately, only two models so far come with the app and are integrated with Alexa and Google Home.
None of the Eufy units have mapping. They move in a random algorithm.
Robot vacuums mentioned in the article:
If you are confused by the model line and don't know which RoboVac to buy in 2019, check the Eufy robot vacuums comparison chart.
ECOVACS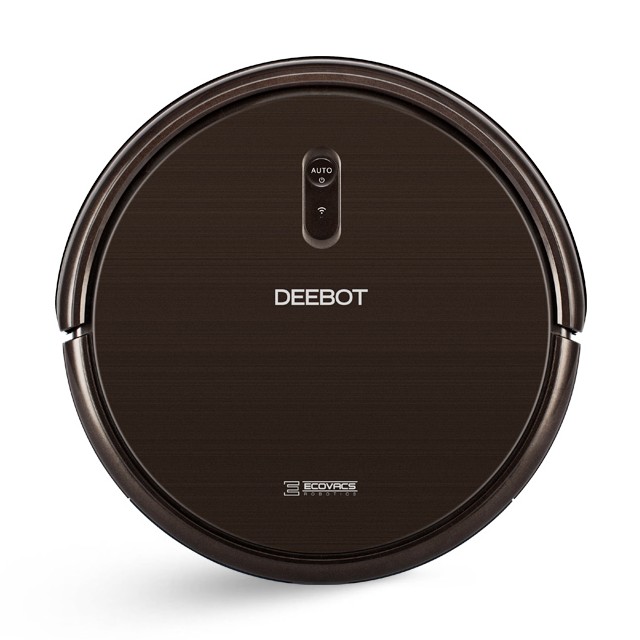 The ECOVACS Deebot has already engendered trust among consumers. The company produces robot cleaners with basic functions. The prices start from $140 for the most budget models and end up to a $700 cost.
Most Ecovacs robots last up to 110 minutes and have decent suction for cleaning thin carpets. If you want smart navigation, have a look at the one of the latest ECOVACS DEEBOT OZMO 930 that costs about $550. This model comes with a laser to create a map of the cleaning area.
The main reason to pay attention to Ecovacs is the fact that their budget robots that have thousands of reviews on Amazon. The ECOVACS Deebot N79, ECOVACS Deebot N79S and the ECOVACS DEEBOT M80 Pro are available to on Amazon for $230-$250. The N79S and M80 are integrated with Alexa which is a good deal considering the price. The Deebot N79 does have an app but cannot be controlled by voice.
If you want an advanced model - have a look at the DEEBOT 901 and Ozmo 930. These are great devices that have mapping and provide useful features such as virtual block offs, zone cleaning and prioritizing high-traffic areas to clean first.
Overall, the budget Ecovacs robots are high-rated; owners are in love with their purchases, so if you are not ready to spend some extra money on a robovac, have a look at the models we've talked about here.
Robot vacuums mentioned in the article:
What is the best DEEBOT to buy in 2019?. We can help you out with picking up the best ECOVACS for your needs.
The 360 S6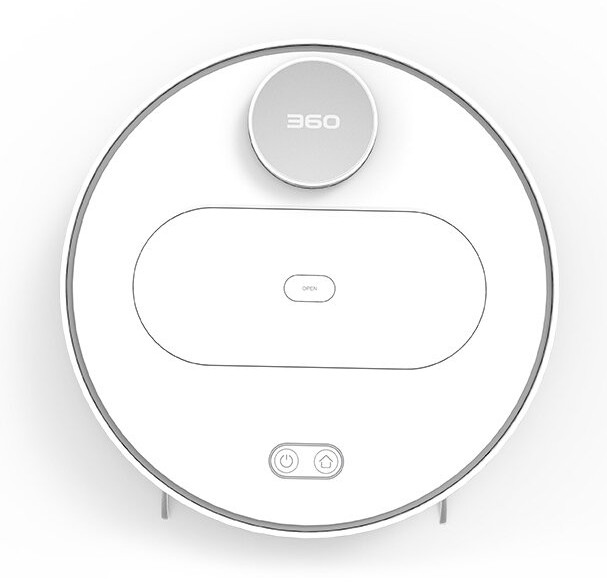 360 S6 is a brand-new robot vacuum cleaner on the market.
A $350 machine has strong suction that makes it one of the most powerful on the market yet the robot is very quiet when operating. It is equipped with an easy-to-get dustbin that pulls out just by pressing the "open" button. It has a water container and a mop cloth for wet mopping. Its app is fantastic and offers a bunch of features such as setting forbidden zones and customize cleaning areas. The 360 S6 is one of the best robot cleaners with mapping that comes with a price tag of around $350.
The 360 S6 is equipped with LIDAR (based on a laser). It creates a map you can see on your phone showing where the robot has been. After the device has created a plan, it builds a cleaning pattern by itself. The robot stores up to 10 different floor plans and can recognize its location when being moved somewhere else. This makes the 360 S6 perfect for multiple-level houses.
Why the 360 S6 is not a robot you want to buy
Unfortunately, the robot is not compatible with Amazon Alexa/Google Home. We hope it will be implemented shortly.
Robot vacuums mentioned in the article:
---
What robot vacuum cleaner to buy?
Before you decide to buy a robot vacuum, consider what you expect from your personal assistant. Is your home mostly covered by carpet or bare floors? Do you have pets? Do you want it to move smartly never missing a spot, or are you okay with random navigation? What size of a house do you own: small, average or large? Do you really need integration with Alexa? Do you want your robot to have access to Wi-Fi, or you don't care about an app at all? What budget do you have and what you are ready to spend on your new home assistant?
The most popular brands for sure might have a bigger impact than the lesser known, but don't fall for the name only.
If you don't want to spend extra money on more expensive cleaners, go with Eufy, Roborock Xiaowa or Ecovacs. These brands are popular on Amazon, and most owners are happy with the robots. They have decent battery life, average suction power that is enough for cleaning thick carpets, and the basic functions you would expect from a robovac with a low price tag (from about $125 to $300). Most of them use anti-allergen HEPA filtration and can handle pet hair.
The Xiaomi Mi Robot and the Roborock Xiaowa E2 are high-priced devices; nevertheless, these are good machines with a cost of about $300-350. The Mi Robot is a smart robovac with a mapping function while the Roborock Xiaowa is a powerful device that can clean carpets on the same level as expensive models.
Though the newest 360 S6 has the same $350 price tag and can be compared with the Roborock S5 and even those cleaners that cost much more.
When it comes to the most expensive models, there is no right answer as to what robovac to stick with. If you are about to spend $1000 on a vacuum, have a look at the newest Samsung POWERbot R9350, but be ready for some troubles when connecting to Wi-FI and the fact that the app is confusing. And if your furniture has a small space under it, Samsung will not fit. Before buying this one, carefully read all the reviews and consider whether you are okay with everything.
For a price of $400-$800, the best route would be to dive deeper into the features of the Roomba, Neato, Roborock S5 (or even the cheaper alternative - 360 S6). Consider buying the ECOVACS DEEBOT 901 or Ozmo 930 but keep in mind that they are not able to clean thicker carpets.
Mostly, Neato models come with a longer lasting battery than all Roombas except the latest, the Roomba 980 and i7+. The Neato Botvac D6 Connected and the Neato D7 Connected are the two in their company family that we recommend.
The Roborock S5 works the longest on the list - 150 minutes having strong suction that cleans carpets and rugs and also performs well on bare floor. The tangle-free design makes the Roborock S5 perfect for pet hair. Along with this, the robot uses HEPA filtration that is ideal for people who have asthma or some kind of allergy. Plus, it costs less than the latest Neato robots and the most popular Roombas.
Lastly, when you have already bought the robot of your dreams, do not forget to look after it. Empty the dust box in time, clean the main brush, and see if something is hiding on the side brush so you can clean it up. If your robot comes with a washable filter, clean it properly. Do it all and your new helper will be with you longer than you think.
If you have any questions about what robovac to get, or any other information you would like to know before buying, do not hesitate to leave a comment below. Help other people make a choice based on your personal experience.
---
---