Meet the Dibea GT200: a Budget Robot Vacuum With a Smart Gyroscope Navigation System
·
Updated: Oct 22, 2018
·
2 min read
The Dibea GT200 is the first robot vacuum cleaner from the model line that supports Wi-Fi and has a smartphone app. It is a 2-in-1 robot that can mop and sweep at the same time and equipped with a gyroscope inertial navigation system making you able to track where it has cleaned.
The Dibea GT200 Appearance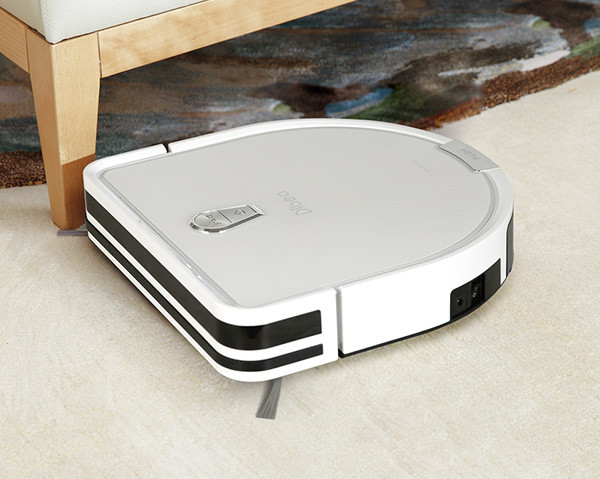 The Dibea GT200 has the same D-shape that makes the robot to clean corners and edges. On the lid, you can see a Home and Start/Stop button. When pressing the "push" button, the dustbin slides out. Underneath, there are two side sweepers located, the main cleaning brush and two wheels.
The dustbin can be switched to the 350 ml water tank. Attach the mop cloth underneath and the Dibea is ready to mop a bare floor.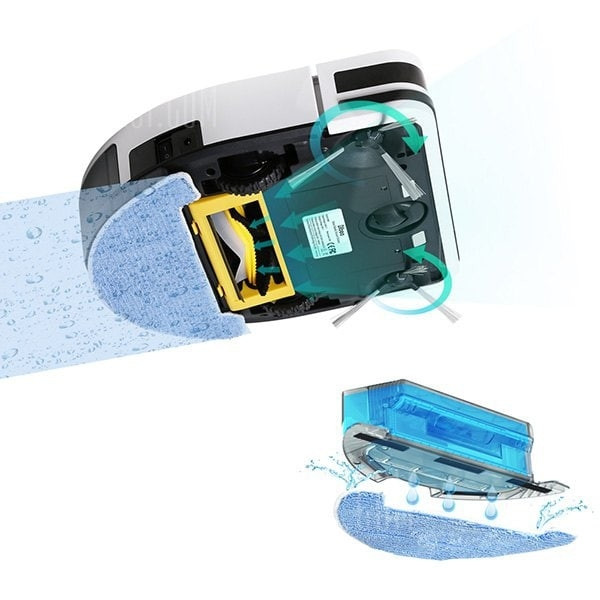 Having a 7.5 cm tall body, the machine can go under most of the furniture. A bunch of sensors is located all over its body preventing the robot from bumping into collisions and avoid drop-offs.
Battery
The robot is equipped with a 2,600 mAh Li-ion battery that lasts up to 120 minutes on a raw covering about 150 square meters of cleaning area.
Navigation
The Dibea GT200 uses the NIDEC brushless motor that delivers 1,200 Pa of suction power. It produces 60 dB of noise.
It is equipped with a gyroscope that builds the map of cleaning area while the machine is working. You can see the map on the app but you can't interact with it. It is a report that helps you to see where the device has cleaned.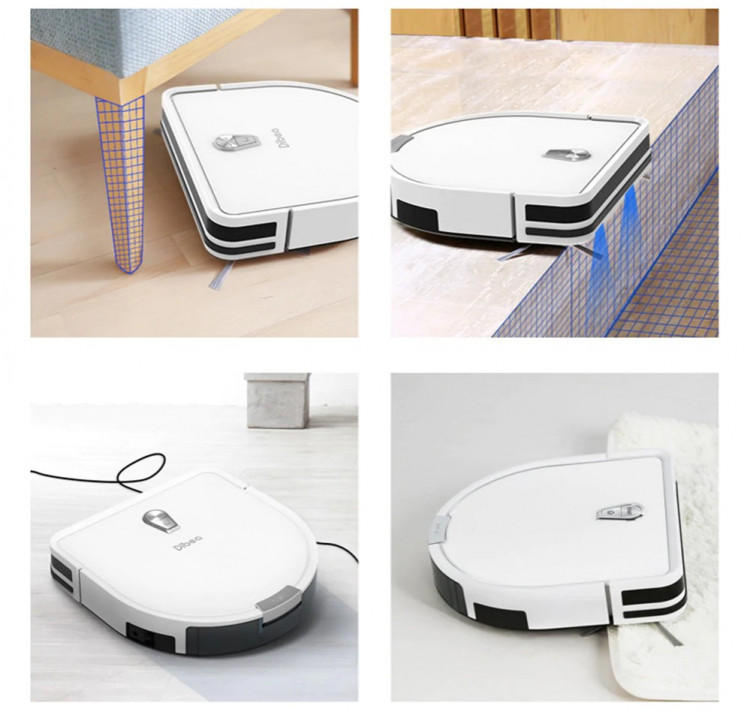 The Dibea is able to climb obstacles up to 15 mm height.
4 cleaning modes: auto, bow, edge, spot.
You can adjust suction power from normal to quiet or strong depending on your wish.
Suitable for houses without carpets or with thin rugs. The robot doesn't do medium-pile and thick carpets though it works great on a bare floor.
Scheduling
The robot is able to work at a specific time. You can set it to clean using the remote control or app.
Control
Supports Google Assistant and Amazon Alexa. If you own any of these things, you are able to control your robot with simple voice commands.
Along with the voice support, the Dibea GT200 can be controlled via a remote control.
The GT200 comes with an app where you can see a created map, switch between cleaning modes, schedule the device and manually manage the robot's movements.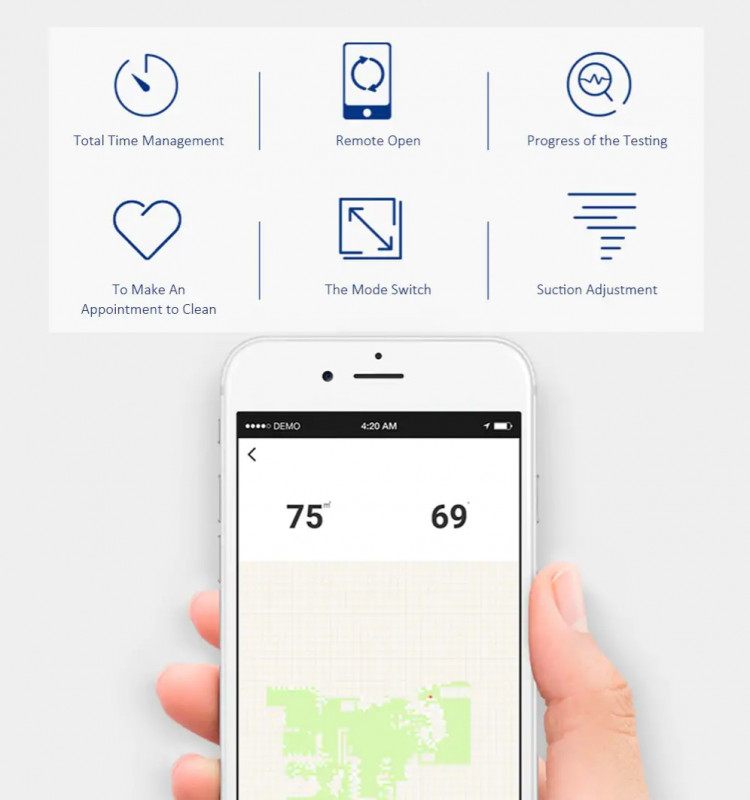 Price & Where to buy
The Dibea GT200 is only available to buy on Gearbest for about $215. (please note, the price may change)
Dibea FT200 features and specifications
| Features | Dibea GT200 |
| --- | --- |
| Battery capacity | 2,600 mAh |
| Suction power | 1,200 Pa |
| Operation time | 120-150 minutes |
| Dustbin capacity | 350 ml |
| Water tank capacity | 350 ml |
| Mapping | yes |
| Mapping technology | gyroscope |
| Wet Mopping | yes |
| Wi-Fi | yes |
| Spot cleaning | yes |
| Amazon Alexa / Google Home | yes |
| Scheduling | yes |
| Noise level | 60 dB |
| Cleaning area | 1,615 ft2 / 150 m2 |
| Barrier-cross height | 0.59 in / 15 mm |
| HEPA | yes |
| Warranty | 12 months |
| Price | $215 on GearBest |
---
Wrapping it up
The Dibea GT200 comes with a reasonable price tag considering its gyroscope inertial navigation system, D-shape, and decent battery life.
It is the first robot vacuum from Dibea that has an app and supports Amazon Alexa and Google Home.
The Dibea GT200 is ideal for small and average-sized houses with a mixed surface or thin rugs/carpets. Thanks to the mopping feature, the robot performs great on a hardwood, tile, marble, laminate, linoleum and other types of bare floors.
---
---