Top 5 Best-Rated Robot Vacuum Cleaners of 2019
·
Updated: May 4, 2019
·
7 min read
There are many robot vacuum cleaners on Amazon that are highly rated. We decided to pick the top 5 best-rated models in different price ranges that perform great and don't cost too much.
The top 5 best-rated robot vacuum cleaners comparison chart
| Model / Features | Roborock S5 | Eufy 30C | Roborock E25 | 360 S6 | Roomba 960 |
| --- | --- | --- | --- | --- | --- |
| Cleaning time (min) | 150 | 100 | 100 | 90 | 75 |
| Dustbin size (ml) | 500 | 600 | 640 | 400 | 600 |
| Climbing ability (in / mm) | 0.79 / 20 | 0.63 / 16 | 0.79 / 20 | 0.67 / 17 | 0.79 / 20 |
| App | Mi Home | EufyHome | Mi Home | 360Smart | iRobot HOME |
| Amazon Alexa / Google Home support | yes | yes | yes | no | yes |
| Mopping | yes | no | yes | yes | no |
| Mapping | yes | no | yes | yes | yes |
| Mapping sensor | LDS laser | - | gyroscope | LDS laser | camera |
| Suction Power (Pa) | 2,000 | 1,500 | 1,800 | 1,800 | 900 |
| Virtual boundaries | yes | yes | no | yes | yes |
| Zone cleaning | yes | no | no | yes | no |
| Scheduling | yes | yes | yes | yes | yes |
| Noise level (dB) | 60 | 55 | 60 | 55 | 68 |
| Battery size (mAh) | 5,200 | 2,600 | 2,600 | 3200 | 2,600 |
| Power consumtion (W) | 58 | 40 | 50 | 30 | 30 |
| Height (in / cm) | 3.78 / 9.6 | 2.83 / 7.2 | 3.54 / 9 | 3.94 / 10 | 3.5 / 8.9 |
| Carpet Boost | yes | yes | yes | yes | no |
| Recharge & resume | yes | no | yes | yes | yes |
| Warranty | 12 months | 12 months | 12 months | 12 months | 12 months |
What is carpet identification?
It is a bunch of sensors that are able to recognize carpet flooring. Once the sensors know the robot is on a rug, it switches suction power to its max level providing deeper cleaning and turns back to the standard suction once the vacuum is on a bare floor.
What is recharge & resume?
Most of the robots automatically return to their charging docks when the battery runs out of energy (only those that does not have a charging station need to be placed to recharge manually). Almost each of the robot vacuum cleaners with mapping knows its location. When its battery dies, the robot returns to the docking to recharge after which it keeps cleaning from the same spot it left off.
What does climbing ability mean?
It means how tall an obstacle could be to make the robot climb it. It helps when you try to decide which robot vacuum to buy if you have a thick carpet. Those machines that can climb a thicker obstacle usually are able to clean thicker carpets.
---
Roborock S5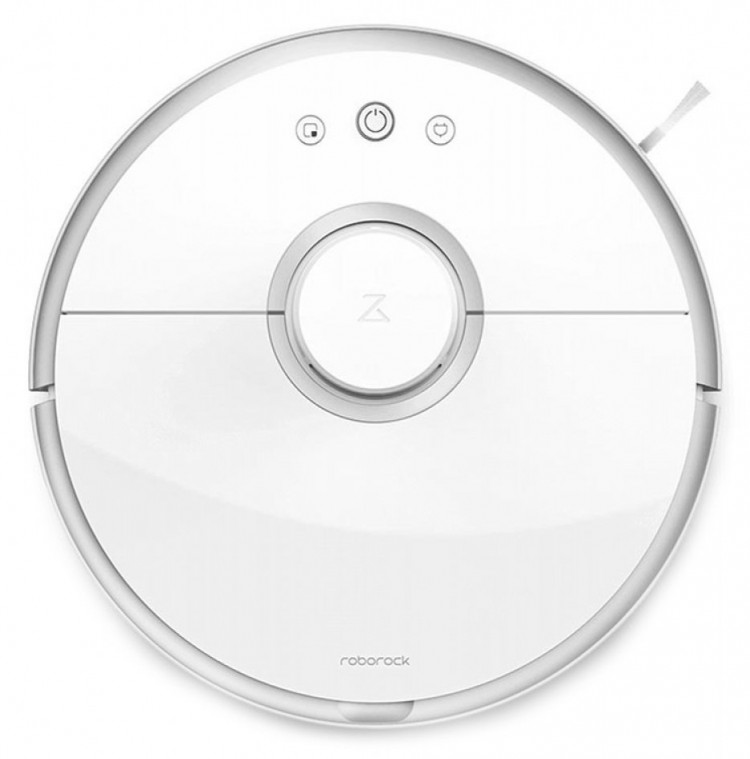 The Roborock S5 is one of the best robot vacuums on the market so far. This is a 2-in-1 device that sweeps and mops at the same time. It is equipped with a side sweeper, cleaning brush and strong suction that work together to catch, agitate and channel debris into the dustbin. On top of the robot, there is an LDS laser that scans the surroundings creating a plan of the cleaning area based on which the robot will navigate without missing a spot. The Roborock S5 moves in straight lines methodically covering the room.
In the app, you can set a zone, and the vacuum will not cross it; add a zone cleanup to the spot you want the Roborock S5 to clean; tap on the map to make the robot go there; track the cleaner's movements in real-time; manually control it like a radio car; schedule, start/stop the Roborock; etc.
Pros
Carpet boost provides deeper cleaning
Good climbing ability and strong suction make the Roborock perfect for thin and thicker carpets
In the app, you can set virtual block offs and zone cleaning
Real-time tracking helps to know the vacuum's location
Thanks to strong suction, the Roborock S5 is good for pet hair cleaning
Washable HEPA filter lasts longer
Cons
Check out our detailed review of the Roborock S5 robot vacuum for more info.
---
Eufy 30C
The Eufy 30C is one of the newest units in the model line. This is a budget robovac that is perfect for those who are tight on budget. In the box, there is a magnetic tape to prevent the robot from wandering.
In the app, you can schedule the Eufy to work at a specific time, start and stop it, switch between cleaning modes.
The Eufy 30C is equipped with two sweepers, cleaning brush and strong suction to catch dirt. The robot randomly moves around, it does not remember the floor plan which means it could go over the same spots a few times. When the Eufy's battery is out of charge, the RoboVac docks itself automatically to recharge.
Pros
Affordable price tag
Magnetic tape blocks the robot
Short body makes it fit under most furniture
Quiet when cleaning
BoostIQ automatically increases suction power within 1.5 seconds when extra vacuuming strength is needed
Cons
---
Roborock Xiaowa E2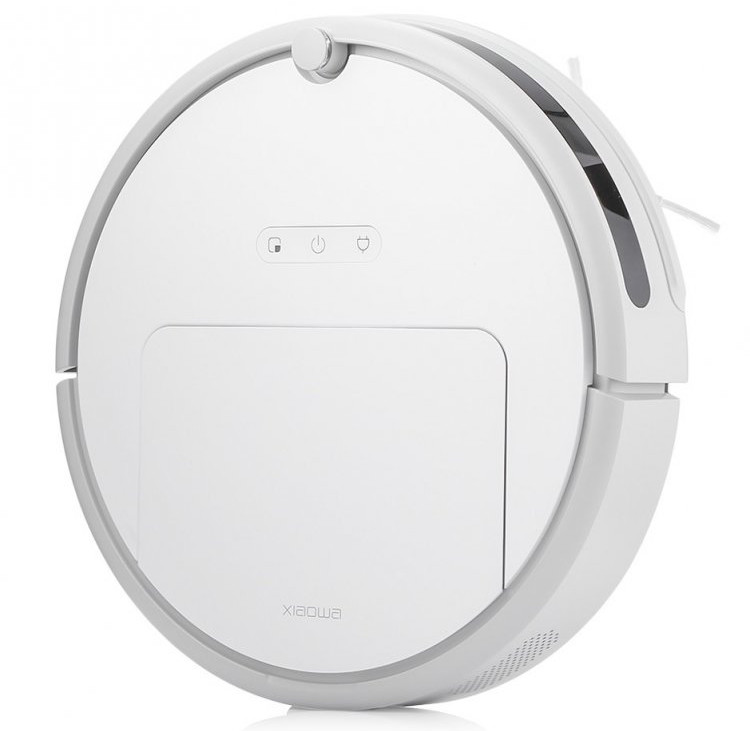 To not be confusing with naming, the Roborock Xiaowa E2, E20 and E25 are the same Xiaowa E2. The second number stands for color (E25 is dark grey, E20 is white).
When it comes to a budget robot vacuum - the Roborock Xiaowa E2 is one of a few in its price range that performs as good. The cleaner comes with carpet identification which is a rare thing in this price range. The Xiaowa also got large wheels that are able to climb an obstacle up to 20 mm of height which along with strong suction power provides excellent cleaning performance on carpet.
The Roborock Xiaowa E2 is equipped with a gyroscope that helps the robot to remember a floor plan. Dual optical Laser + LED motion tracking sensors capture the floor in high frequency. The digital signal processor compares, analyzes and process images to accurately calculate the motion direction and displacement of the robot. Thus the Xiaowa locates cleaned and uncleaned areas on the map reducing the possibilities of missing and repetition.
The Xiaowa E2 can also mop, not only sweep and that makes it suitable for both: bare floor, thin and thicker carpets.
For the price of $300, you get a decent robot cleaner that might be the only one suitable for thicker carpets as well as hard floors.
Pros
Mapping based on a gyroscope makes the Xiaowa E2 efficient at cleaning
Great climbing ability, along with carpet identification and strong suction work best on carpet
Thanks to mopping, the Xiaowa is suitable for hard floors as well
The Xiaowa E2 is excellent for pet hair
Recharge & resume makes the cleaner suitable for bigger households
Washable HEPA filter lasts longer
You can watch the Xiaowa in real-time
Cons
No virtual boundaries
No map interaction
---
360 S6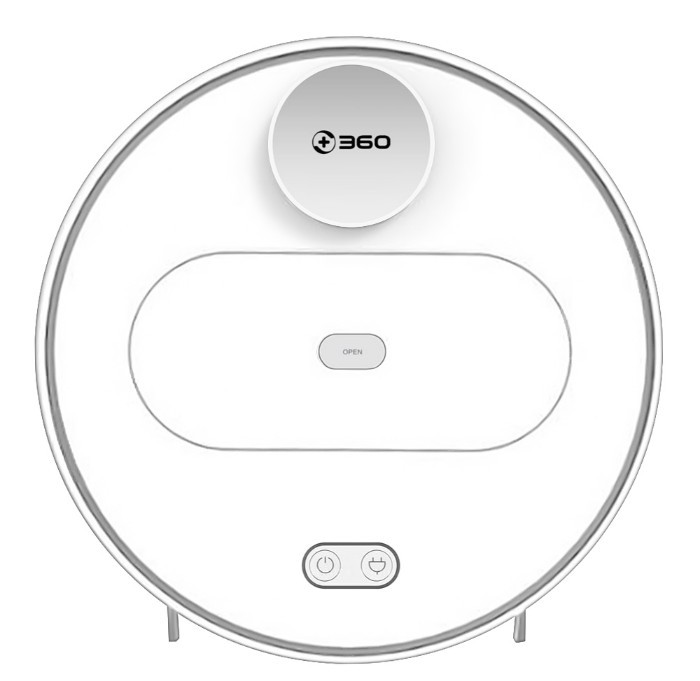 The 360 S6 is one of those robot vacuums that is smart yet still can be considered as budget in case you want a machine that can compete with flagship models and not cost too much. It can mop and sweep at the same time.
Two side sweepers, a cleaning brush and strong suction, provide careful cleaning on carpet and hardwood.
Aside from carpet identification, the 360 S6 is equipped with large wheels and has strong suction that makes the vacuum suitable for thin and medium-pile carpets.
On top the S6 has a tower with an LDS laser inside that scans around creating a plan of a cleaning area. When the plan is created, the processors inside calculate the most efficient path of cleaning, making the robot moves back-and-forth in straight lines.
In the 360Smart app, you can set virtual block offs and create zoned cleanup. The 360 S6 is the only robot vacuum in our list that holds in memory up to 10 different floor plans which makes it perfect for multi-floor houses. The vacuum knows its location if it is being placed somewhere manually, it will recognize where it stands which you will see in the app.
Pros
LIDAR mapping technology allows it to work in the dark
Carpet boost, big wheels, and strong suction makes the robot suitable for all carpet types (except thick shaggy ones)
Thanks to mopping, the 360 S6 fits for both surface types: hardwood and carpet
Perfect for multiple-level houses because of storing up to 10 floor plans
The app offers to create virtual boundaries and zone cleaning which is useful
Real-time tracking the S6 location
Washable HEPA filtration lasts longer than a regular HEPA filter
Affordable price tag among high-end models
Cons
No Alexa or Google Home integration
---
Roomba 960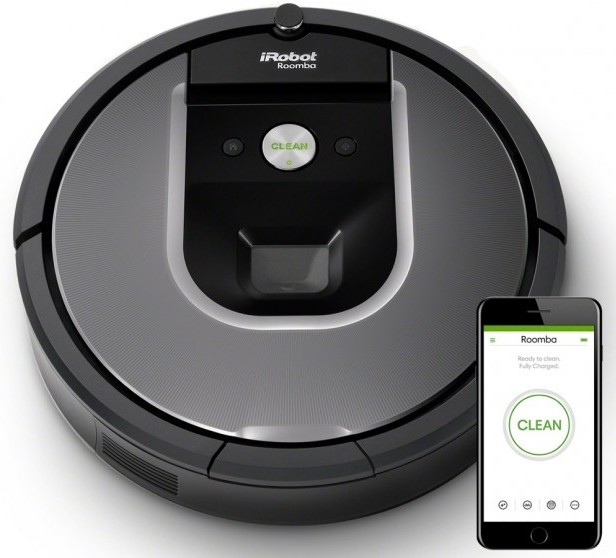 The Roomba 960 is equipped with silicone brushless rollers that are perfect for pet hair. They don't require any maintenance, easy to clean. In the box, two virtual walls barriers prevent the Roomba from crossing particular areas.
On top of the lid, there is a camera sensor that catches a map of an interior. When the plan is created, the Roomba 960 navigates in straight lines methodically covering the whole cleaning area following the generated map.
It has dirt detect that boosts suction power once the sensors recognize high-traffic areas. Also, there is a bin indicator that shows when the container gets full.
Because of the camera sensor, the Roomba needs light to be on when cleaning.
In the app, you can switch between modes, start/stop the robot and schedule it to work at a specific time. Unfortunately, you can't interact with maps, only see cleaning history.
You can read our previous article to find more details about the difference between all Roomba models.
Pros
Silicone rollers are perfect for pet hair
Suitable for mixed surfaces
Dirt detect ensures efficient cleaning on dirtiest spots
Full bin indicator lets you know when the container needs to be emptied
Cons
The map disappears after the robot finishes cleaning
Requires the light to be on when cleaning
---
Which one is the best of top-rated robot vacuum cleaners?
The following robot vacuums belong to different price ranges.
The Eufy 30C is ideal if you live in a small house with a mixed surface. If you don't care about mapping, the Eufy can do a good job. To cover untouched spots that the robot might miss, run the robot more often.
The Roborock E25 is a unique device. For the price of $300, you get a cleaner that is suitable not only for hardwood and thin carpets but also can clean thicker carpets up to 20 mm of height. Ideal for small and average homes with pets. The Roborock Xiaowa E2 is our pick among the robots that cost around $300.
The 360 S6 is one of a few budget robots that is smart and powerful, suitable for any type of surface. It is ideal for small and average households with one or more levels (thanks to the map saving). It is quiet when operating even though it has strong suction. With the ability to recognize its location, the robot cleaner is unique. If you need a robot vacuum that can sweep and mop, has top-level model features and costs around $400 - go with the 360 S6.
The Roomba 960 is perfect for pet owners thanks to its silicone rollers. It is suitable for smaller homes with a mixed surface. The Roomba 960 does good on hard floors and carpets, only struggles with the smallest particles like sugar on thicker rugs.
Editor's choice
The Roborock S5 is a two-in-one robot vacuum cleaner that is ideal for big homes. The machine can sweep and mop at the same time, you can track it in real-time, it builds an accurate floor plan, has carpet identification, etc. Strong suction and big wheels provide deep cleaning on carpet and make the Roborock S5 suitable for pet hair. The Roborock shows excellent cleaning performance, the Mi Home app offers a few useful features some of the high-end models are missing. The Roborock S5 might be a little bit pricey but worth every penny of its value.
---
---