360 Robot Vacuum Cleaner Comparison: S5 vs. S6 vs. S7
·
Updated: Jan 5, 2020
·
6 min read
360 company is new on a robot vacuum cleaner market. The first model, S6, was released in 2018. They make smart devices that can remember your home layout and are more efficient than most cleaners in this price range. We had a chance to test three of them. What is the difference between the 360 S5 vs. S5 vs. S7? Let's dive deeper into the 360 robot vacuum cleaner world.
Things the 360 robot vacuums share
Multi-mapping. The 360 robots save up to 10 different floor plans and are able to recognize location during cleaning. Perfect for multi-story houses.
Washable HEPA filter. A filter that can be washed with water lasts longer than those that can not.
Virtual blocked zones. The 360Smart app allows setting virtual walls to keep the robot off specific zones.
Zoned cleaning. Zoned cleaning sends the robot to work within a specific area.
Real-time monitoring. In the app, you can watch your robot moving in real-time. You see where the robot has cleaned and where it has not been yet.
Disassembled cleaning brush. The brush has detachable parts which make it easier to maintain, especially with long pet or human hair.
Alexa integration. Each model is compatible with Amazon Alexa.
Carpet identification. The 360 cleaners identify carpets and boost suction to max level to provide the best cleaning performance.
Lidar. All three models are equipped with Lidar that maps a cleaning area helping the robot to understand where it should clean.
Plugs in the box. The company is generous on different types of plugs that come in the box.
Adjustable charging dock. Each charging dock has room behind to hide the cable for a sleek look.
---
360 S5 glance
Smart Budget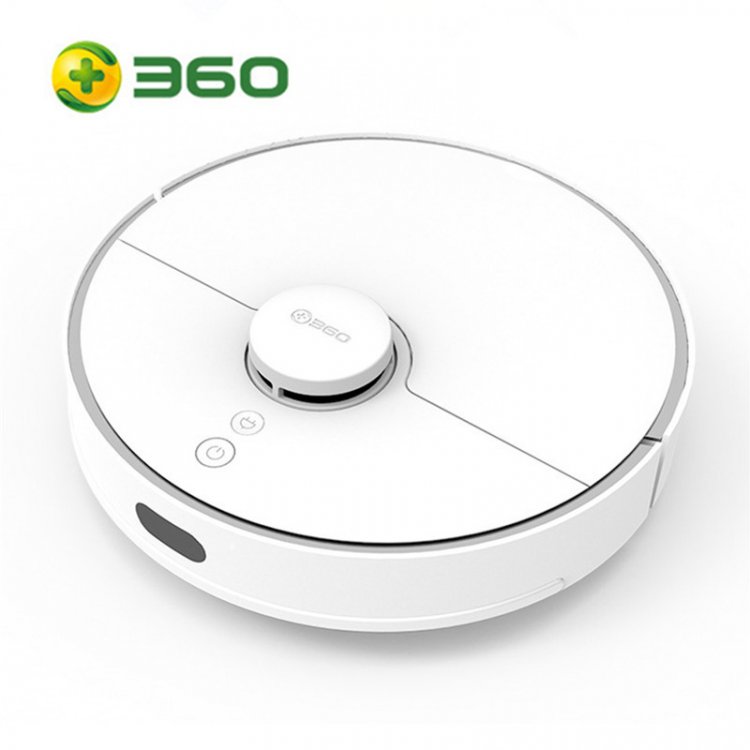 Budget with more smart features
Can work directly in a particular room at a specific time. Ideal for small to medium homes with carpets.
The 360 S5 is the only model in the family that only sweeps. It has a bigger container than the 360 S6 does and can cross a 20 mm obstacle.
It comes with a different style charging dock that is taller than one the 360 S6 has. It has 5 types of plugs rather than 4 the 360 S6 comes equipped with.
The dustbin hides under the lid, while the 360 S6 has an "open button" that makes the dustbin jumping to get it. I personally love the 360 S6 dustbin more.
Under the lid, you will find a cleaning tool, so you always know where it is. The 360 S6 does not have a place for the cleaning brush.
The best feature about the robot - selected room cleaning. Once the map is created, the robot divides it into separate rooms which you can name an schedule the robot to work in a particular room further. If you only need to clean the kitchen and bedroom, choose these two rooms in the app, and the robot will do the rest.
The robot is a bit louder than the 360 S6 but still quiet enough to not disturb you when doing its business in the same room.
It has a smaller 2,600 mAh battery and stronger suction and works less in max mode than the 360 S6 but provides longer runtime on low power settings.
The 360 S5 also has a different filtration system. It does not have a pre-filter as the 360 S6, which means the filter from the 360 S6 does not match the 360 S5.
Also, it has a different cleaning brush; it is a tiny bit longer and has bigger silicone parts which also means you can not replace the cleaning roller with the 360 S5.
As we mentioned in the 360 S6 paragraph, the 360 S5 has one side sweeper.
Get the 360 S5 if you:
Live in a small to average house
Own a multi-level house
Have a pet or two
Need extra power
Have many rooms
Have many thin and medium-pile carpets
Suffer from allergy or asthma
Don't need mopping
---
360 S6 glance
Best for mixed surface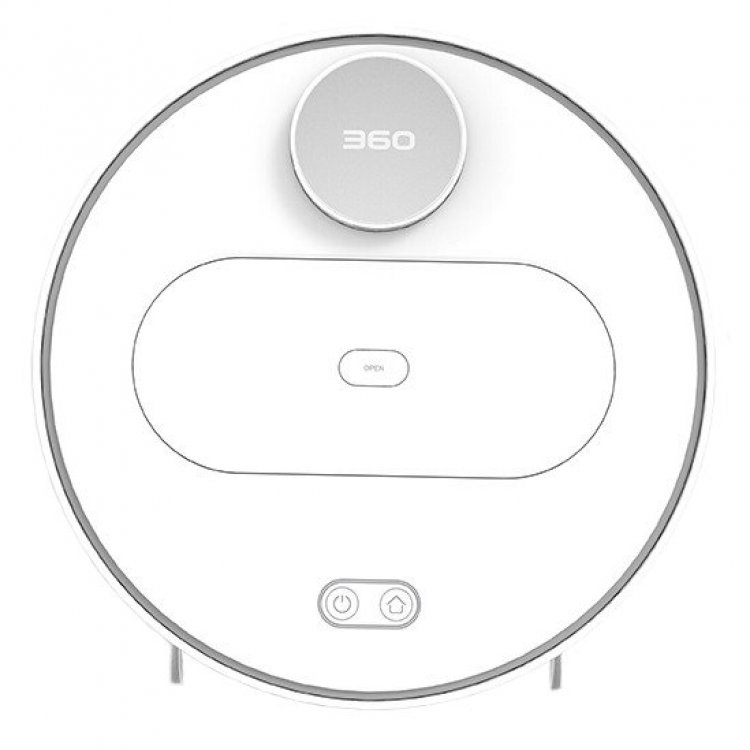 Mopping and sweeping for under $300
Can do both sweeping and mopping at about $300. Ideal for average and bigger houses with a mixed surface.
The 360 S6 robot vacuum is the oldest model in the family. It is equipped with a water tank and dustbin and can do mopping and sweeping at the same time.
The S6 is the only robot vacuum in the family that has two side sweepers and a dustbin that jumps up by pressing an "open button."
It is also equipped with a smaller dust container and delivers 1,800 Pa of suction when the 360 S7 and S5 have 2,000 Pa.
The robot lacks selected room cleaning feature and can cross an 18 mm obstacle rather than 20 mm one its brothers can.
The 360 S6 has a different charging station. It is a bit shorter, does not have contacts, and the dock looks differently.
The robot has a HEPA filter and a pre-filter. The pre-filter might block some airflow so when we measured airflow velocity, it showed not the best result, but during our test with sand on medium-pile carpet, the 360 S6 picked up the biggest amount of sand even though it delivers 1,800 Pa while other cleaners have 2,000+ Pa. Also, after the cleaning, the 360 S6 had the cleanest filter among other robot vacuums thanks to the pre-filter.
Side note: the 360 S6 takes a bit more time to finish the same cleaning area than its brothers. For example, it cleans about 40 square meters for 49 minutes, while the 360 S5 and S7 do the same for 43 minutes.
Get the 360 S6 if you:
Live in a small to average house
Own a multi-level house
Have a pet that does not shade lots
Don't need extra power
Want mopping
Don't want to spend more on the S7
Have a mixed surface
---
360 S7 glance
Our Pick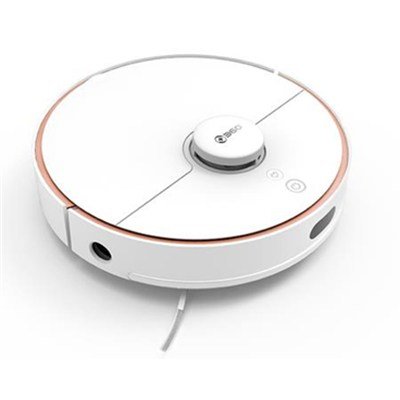 Avoids carpets in mopping mode
Has a bigger battery and is able to avoid carpets when mopping. Ideal for bigger houses with carpets and some bare floor areas.
The 360 S7 is the newest and most expensive model from the manufacturer. It is equipped with two containers for mopping and sweeping.
It looks almost the same as the 360 S5, only has a rose-gold accent on top.
The vacuum has a restricted area feature that can be set in mopping mode to keep the robot off carpets.
The 360 S7 has a 3,200 mAh battery that provides 50-110 minutes of runtime depending on power settings.
Overall the 360 S7 is very similar to the 360 S5 with some additional features such as mopping and virtual walls in mopping mode. Also, the newest model has a better battery with longer runtime.
The 360 S5 and S7 have the same filter, cleaning brush and dustbox that can be replaced if needed. As for the water tank, the way it attaches is different from the 360 S6, and you can't switch one with another.
In our test, both the 360 S5 and 360 S7 showed similar pickup ability on carpet.
Get the 360 S7 if you:
Live in an average to a big house
Own a multi-level house
Have a pet that shade lots
Need extra power
Want mopping
Want to keep the robot off carpet when it's mopping
Have a many carpets
Have a bare floor area
Want a premium robot model
---
Battery life on Max mode
360 S5: 35 min
360 S6: 50 min
360 S7: 50 min
---
360 S6 vs. 360 S5
In short: the 360 S6 can do mopping and sweeping, while the S5 only sweeps. They have a bit different filtration system that does not make a difference for you as a user. The newer model is stronger and has a better climbing ability. The 360 S5 has an additional selected room feature. The 360 S5 has a bigger dustbin.
360 S6 vs. 360 S7
In short: the 360 S7 is more powerful and can cross a higher obstacle. The way mopping accessories attach is different. The newest model has a virtual wall feature in mopping mode. Also, the S7 can clean a particular room thanks to the selected room cleaning option. The 360 S6 has a pre-filter, the 360 S7 does not. The 360 S7 has a larger battery and lasts longer on one charge. The 360 S7 has a bigger dustbin.
360 S5 vs. 360 S7
In short: the 360 S7 is equipped with a larger battery and runs longer. The 360 S7 has a water tank and can do mopping and sweeping. Also, the newest model allows setting virtual walls in mopping mode.
---
Price & Where to buy
360 S6 on Amazon: $480.
360 S6 on Gearbest: $300.
360 S5 on Amazon: $390.
360 S5 on Gearbest: $300.
360 S7 on Gearbest: $460.
---
To conclude
All three models are great devices, especially for the price they come at.
If you are tight on budget but want to get a robot vacuum with mopping, your place is rather average than small, and you don't care about extra features such as selected room cleaning, go with the 360 S6.
If your home is mostly about carpets, it is rather small than big, you have pets, and extra power though don't need mopping, have a look at the 360 S5. It is one of the best devices for under $300 (on Gearbest).
If you live in a big house with carpets and some hardwood floor area, need extra features such as selected room cleaning and virtual walls to prevent carpets from getting wet, have a pet and suffer from allergy, get the 360 S7.
---
---