GearBest Celebrates 4th Anniversary And Here Is The Best Deals and Coupons for Smart Gadgets
·
Mar 22, 2018
·
7 min read
GearBest says: "Let's play a game". Click the Spin Button and win FREE Gifts or EPIC Coupons. There are prizes for 1st, 2nd and 3rd places. Don't miss your chance to win something you've been dreaming of for too long! Share to increase your chance of winning.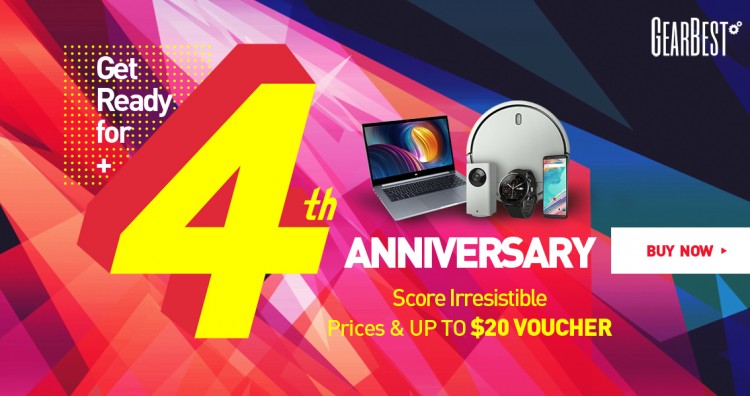 Super easy to play! Just break an egg and win CHUWI HI8 Air. Share it and get one more chance to play.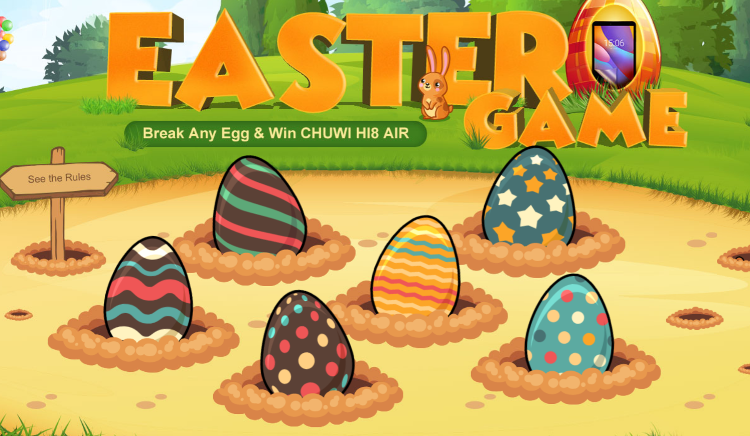 Gearbest proposes up to $40 OFF almost on all products except for "FLASH SALE", "APP EXCLUSIVE" and " E-MAIL ONLY " items. Go get your crazy coupon. Happy shopping!
Get your promotion code on:
Hurry Up! The codes are valid until April, 8.
What is A Lucky Bag?
A Lucky Bag is always something to cherish. While there's luck involved, it's also a mystery wrapped up as a gift, because you never know what surprises are waiting inside! Inside every lucky bag, there are premium products, with the total contents typically worth far more than the cost.
Get the crazy promotion code with up to $20 OFF
Please Note! Gearbest proposes up to $40 OFF almost on all products except for "FLASH SALE", "APP EXCLUSIVE" and " E-MAIL ONLY " items.
GB4th$3 - $3 OFF on orders over $50
GB4th$8 - $8 OFF on orders over $100
GB4th$20 - $20 OFF on orders over $200
E-Tools $ 3D Printers Coupons
Coupon Code $300-$5 on 3D Printers: $5 Off over $300
Coupon Code $50-$3 on Power Tools: $3 Off over $50
Coupon Code Anet$200-$5 on ANET: $5 Off over $200
Robot Vacuum Cleaner Coupons
| Robot Vacuum | Coupon | Price With Coupon | Main Features |
| --- | --- | --- | --- |
| Roborock | NXMVCMHK | $456.99 | smart navigation, mapping feature, 2h of working, 2000Pa suction power, sweep and mop, app remote control, supports Wi-Fi, quiet operation |
| Roborock Rose Gold | NEWXMVM | $439.99 | smart navigation, 2h of working, 2000Pa suction power, sweep and mop, app remote control |
| iLIFE V5S Pro | V5SPRO | $158.99 | wet and mop, 850Pa suction power, 140 minutes of working |
| iLIFE A6 | ILIFEA6 | $199.99 | 1200 Pa suction power, anti-tangle brush, amazing design, decent run time |
| iLIFE V7S Pro | SMARTHOME | $171.73 | sweep & mop; large dustbox and water tank, long run time, rose gold finish, quiet operation |
| Dibea D960 | SMARTHOME | $203.84 | powerful motor, wet mopping feature, unique D-shape design, quiet operation |
| Alfawise X5 | AlFWX5 | $179.99 | compatible with Alexa, supports Wi-Fi, wet mopping function, 1200 Pa suction power |
| Roomba 694 | IROBOTRB | $349.99 | supports Wi-Fi, 600ml dustbin, app remote control |
| Roomba 864 | SMARTHOME | $510.42 | 600 ml dustbin, dual mode virtual wall barrier, tangle free brushes |
| Roomba 615 | SMARTHOME | $268.53 | 3-stage cleaning system, affordable price |
4th Anniversary Sale
| Product | % Off | Price | Main Features |
| --- | --- | --- | --- |
| Xiaomi Mi Robot | 21% OFF | $315.44 | 12 sensors all aver the body, smart navigation system, mapping feature, reasonable price, long run time |
| iLIFE A4S | 13% OFF | $165.99 | powerful motor, long run time, a bunch of accessories in the box |
| iLIFE V5 | 13% OFF | $129.99 | 140 minutes of cleaning, affordable, perfect for bare floors and low-pile carpets |
| iLIFE V7 | 14% OFF | $159.99 | large dustbin, quiet operation, minimalistic design, low price tag, long cleaning time |
| Handled Electric Mop | 16% OFF | $119.99 | a high-frequency motor clean and polish a hardwood floor, tiles, laminates etc |
| SCISHARE Coffee Machine | 8% OFF | $126 | offers 8-level cup options, 9-level system customizes the flavor strength |
Roborock is probably one of the best robot vacuum cleaners on the market considering its price and cleaning performance. With 2 hours of working time and wet mopping function, it can beat even the most expensive machines on the market. For more information read the full review about Xioami Roborock. It comes in white and rose gold shades.
Mi Robot is one of the most efficient budget robot vacuum cleaners on the market with a reasonable price tag that has smart navigation algorithm. With a built-in camera, it creates its cleaning path and then methodically clean your floors. You can track its movement in real time. Xiaomi Mi Robot is the best budget "smart" robotic that has decent cleaning performance and a perfect minimalistic design.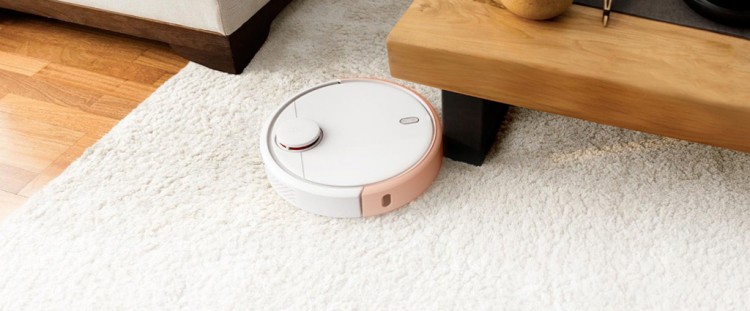 ILIFE Robot Vacuum Cleaners
iLIFE is a Chinese company that makes amazing robovacs for a low price. Usually, their robots have decent running time and cleaning performance. Also, all the robot vacuum cleaners are generously equipped with a lot of accessories in the box so you don't need to buy another filter or a side brush another year which is different from the most cleaners we've seen.
A4S is one of the most powerful devices from iLIFE. With 1000 Pa it easy handles working on carpeting surface absorbing dust and dirt and leaving your carpet clean.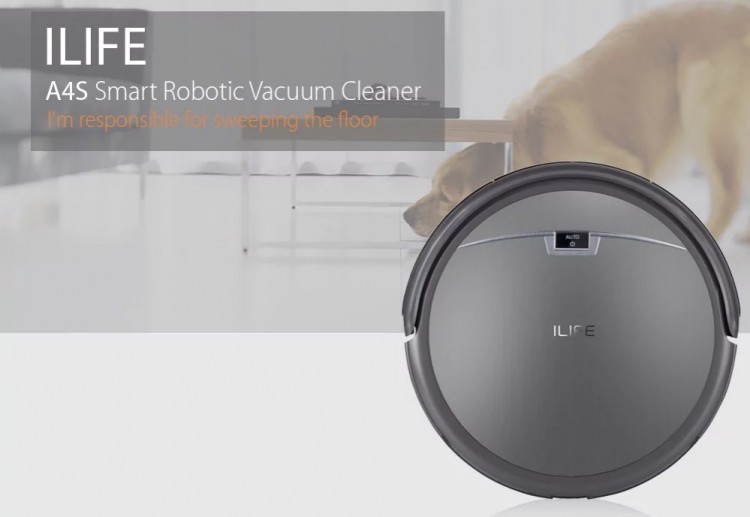 A6 was the most powerful and beautiful looking iLIFE robot before they released the latest A8. A6 comes with a rubber brush that clean a carpet as well as it works on a bare floor. It is tangle-free. Along with the main brush, it has a side brush that sweeps dust from corners and edges transferring all the dirt to its dustbin. It also has a powerful motor with 1200 Pa that is perfect for low and medium-pile carpets. Also, iLIFE A6 makes a good job of catching pet hairs making it ideal for pet owners.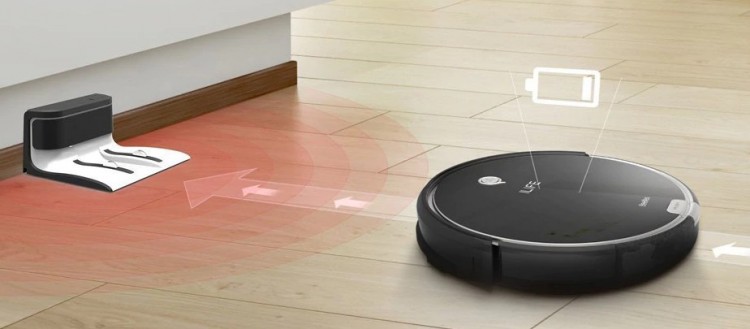 V5S is another mopping robot from iLIFE similar to its brother - V7S Pro. Although it has smaller dustbin and water tank (V7s series have the biggest dust box capacity from all the iLIFE models), it has 850 Pa of suction power so it cleans carpets with ease. Equipped with anti-collision and anti-drop system, scheduling and auto-recharge feature (when it comes to these features - all the iLIFE models have them).
V5 is an older brother of iLIFE V5S that comes with a mop cloth but doesn't have a water container. It has an 8 cm slim body that will reach the most places under furniture. Generally, it is the same budget V5S Pro but without a wet mopping function that has a lower price tag.
iLIFE V7 has released a few years ago and at that time it was one of the best budget devices on the market. Consumers rated it highly. It is super quiet, making only 45 dB when working. Running time is about 120 minutes which was one of the longest before Xiaomi released the Roborock. Low cost, large dustbin and the battery that last longer than the most robots makes iLIFE V7 one of the best budget robot vacuum cleaners on the market that is still a thing.
iLIFE V7S Pro is the latest version of V7. Both look the same, only V7 has a blue finish when V7S Pro - rose gold shade. They have similar performance except for the wet mopping feature V7S Pro comes with. iLIFE V7 also has a mop cloth but it is not the feature you would use all the time. V7S Pro comes with a water tank and a bigger cloth. The same long run time, quiet operation, and a large dustbin. Along with all the features iLIFE V7S Pro has a low price tag. This is the robot you need if you are on a low budget or don't need any extra features.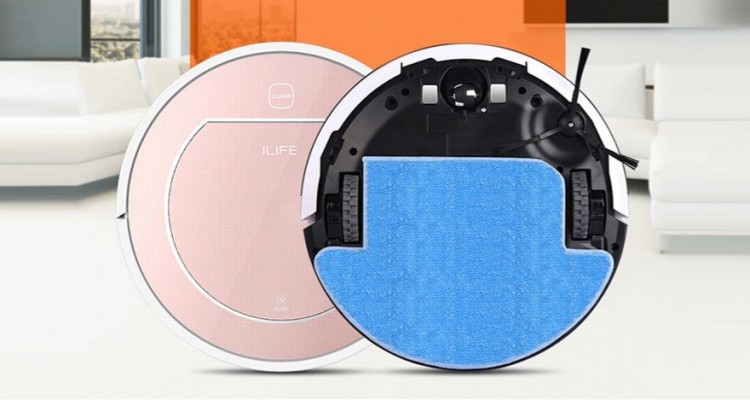 Alfawise X5 is a robot vacuum cleaner with basic cleaning features and a mopping feature that is also compatible with Amazon Alexa. Having the whole 1000 Pa of suction power it can work up to 120 minutes which sounds impressive. It is equipped with the large 600 ml dust box and water tank. It supports Wi-Fi, has an app and can be controlled by a smartphone or voice commands. Sensors that are all over its body helps is to navigate around. When the battery runs low the robot gets back to its charging dock. Overall Alfawise X5 is a good budget robot vacuum cleaners that compatible with Alexa.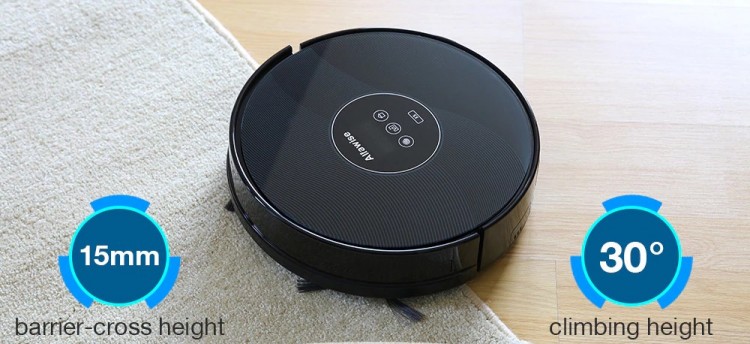 Dibea D960 has a unique D-shape design which makes it different from its competitors. The manufacturer claims that the Dibea's form helps it to clean corners better and we don't have any reasons to not trust them. Built-in infrared sensors detect obstacles and lower speed in advanced to avoid a collision. It makes only 55dB of noise which is quiet and has a 1200 Pa of suction power which is good considering its low price. Dibea D960 is also the 2-in-1 device that comes with two containers: one for the dust and one for the water.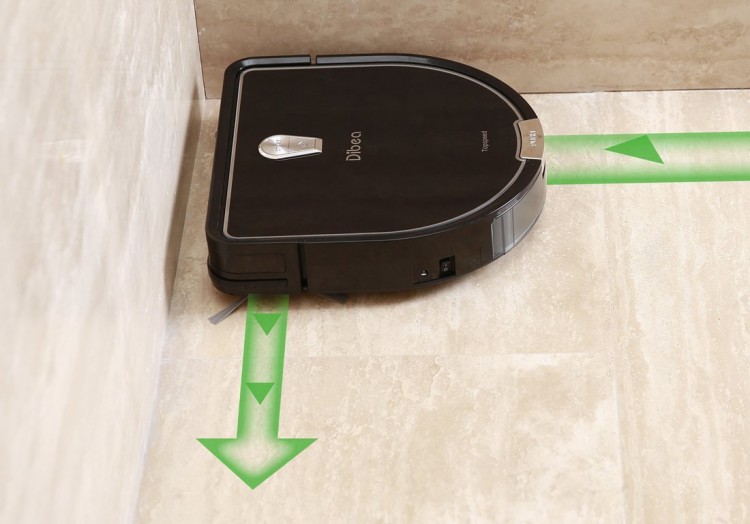 Roomba 615 is coming with anti-collision and anti-drop sensors that help navigate it around the home. 3-Stage cleaning system sweep, absorb and transfer the dirt to the dustbin leaving your carpet clean. The device effortlessly removes dirt and dust from hard floors (laminate, tiles, parquet, etc.) and carpets. After its battery runs low the Roomba 615 will return to its docking station to recharge. It is one the budget Roombas that is equipped with basic functionality.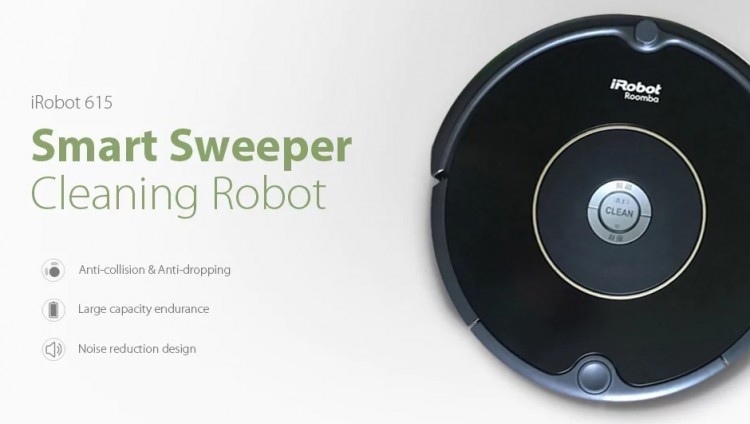 Roomba 694 supports Wi-Fi and has an app thanks to which you can schedule the robot and switch from different cleaning modes only using your phone. 600 ml dustbin and 2130mAh Li-Ion battery keep it working for the whole hour per one charge. In general, it is a good device to clean your carpet that can be controlled via your smartphone that works with a 50 dB noise level that won't disturb you when you sleep.
Roomba 864 is equipped with tangle-free brushes that prevent hair and debris clogs. Has a 600 ml dust box and dual mode virtual wall barrier. This accessory keeps your Roomba in the area that needed to be cleaned. Roomba 864 effectively cleans bare floors and carpets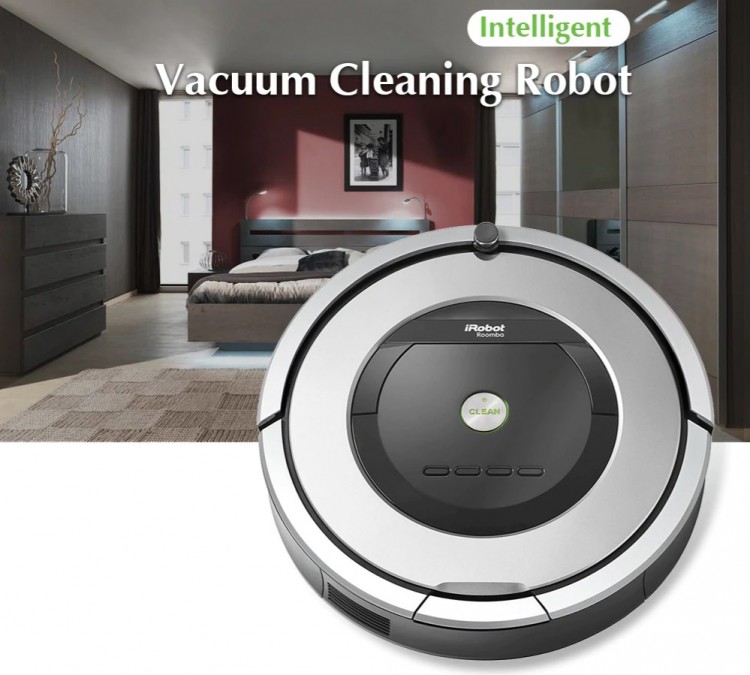 If you are looking for the newest way to wet mop your floor have a look at the newest Handled Electric Mop from Xiaomi we've talked about a lot. It also works as a polisher making cleaning bare floors more fun. It comes with a high-frequency motor that operates with up to 1000 revolutions per minute removing all varieties of dirt and stains, including the most stubborn ones. This purchase will definitely change your life.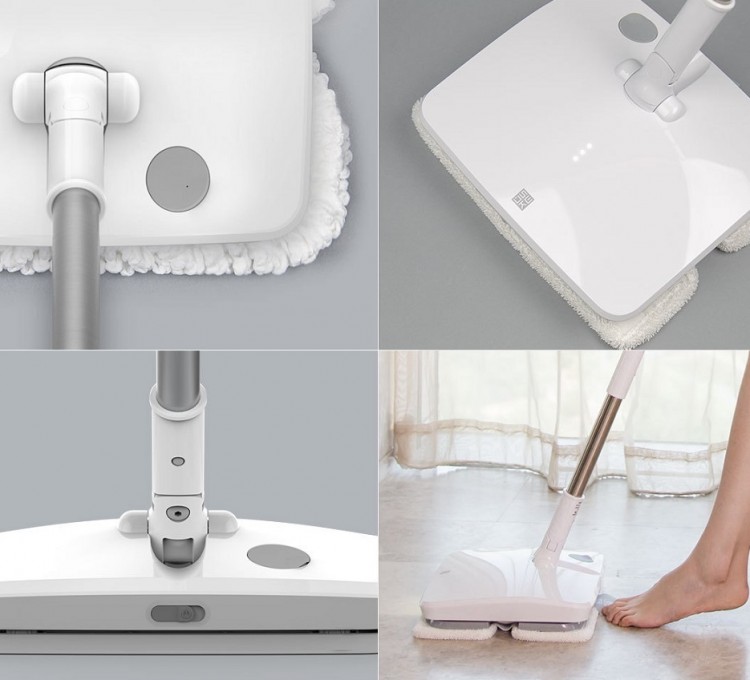 The Xiaomi SCISHARE coffee machine is a small thing you can place anywhere. It offers 8-level cup options from 18 to 85ml, and 180 ml maximum preset free cup. The 9-level system lets you customize the flavor strength. Automatically shut-off after 15 minutes of inactivity.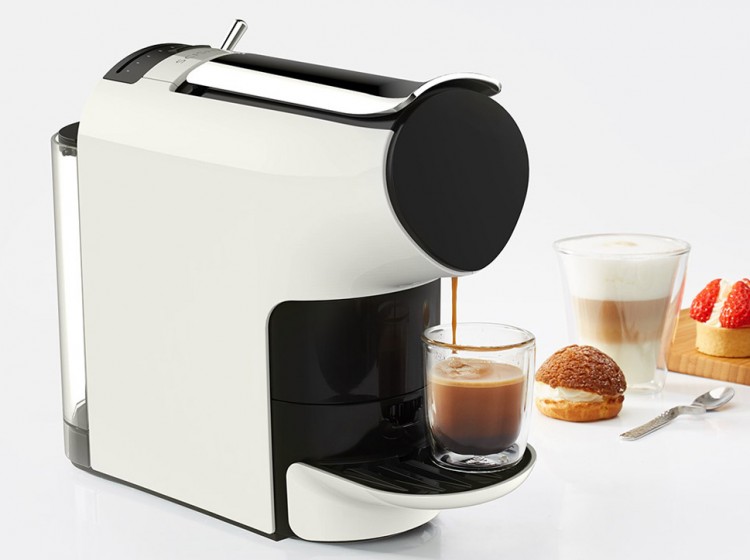 You might not think about getting an Air Purifier but you definitely should since it is an innovative way to clean the air around you. We've talked a little bit about the first generation Xiaomi Air Purifier but now on their 4th Anniversary, Gearbest offers a good price on the second gen with ultra-clear OLED Digital Display. A 3-layered filter removes 99.99 percent of PM2.5 particles, Mi Home app allows to monitor the air quality when you're not at home, low-noise operation and amazing minimalistic design make the Xiaomi Air Purifier 2S one of the smartest on the market.

In the 21st century, safety is important. Thanks to Xiaomi we have an opportunity to get the 5-in-1 Smart Home Security Kit that will help us sleep better knowing that we are safe. What comes in the box? Multifunctional Gateway Remote Control Online Radio, Window Door Sensor, Smart Wireless Switch, Human Body Sensor, and Outlet. The Kit creates its own Xiaomi smart eco-system that does not only ensure security but also do many other things you would enjoy in your everyday life.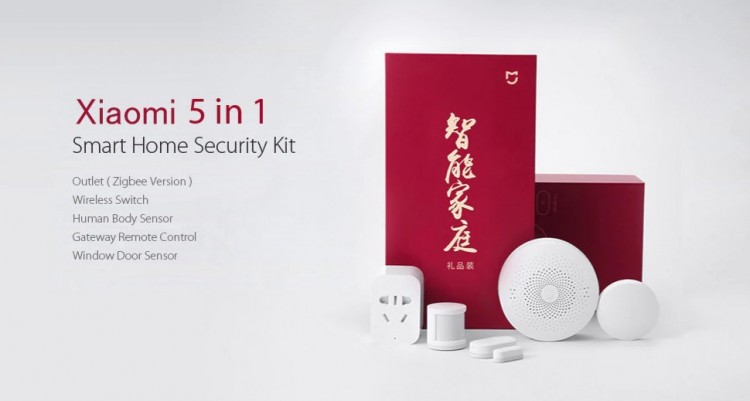 AnniversaryGearBest
Since English is not our first language, you may notice spelling and grammatical errors in the article. We would be very grateful if you could help us fix the mistakes. Just select the confusing part of the text with your mouse and press Ctrl + Enter, then you will be able to send us a corrected version of the text. Thank you for your effort!
---
---
Latest Articles