Roborock Xiaowa E20 vs. 360 S5 Robot Vacuum Cleaner Comparison Chart
---
---
Main Features
Roborock Xiaowa E2
360 S5 Robot Vacuum Cleaner
Mapping / Path planning

yes

yes

Mapping Sensor Type
gyroscope
LDS
High-Precision Map

no

yes

Recharge & Resume

yes

yes

Automatically Docks and Recharges

yes

yes

Noise Level
60

db

65

db

LCD Display

no

no

Side Brushes (one or two)
1

pcs

1

pcs

Voice Prompts

yes

yes

Cleaning Features
Suction Power
1800

Pa

2000

Pa

Сleaning Area
2153 ft2 / 200 m2
1615 ft2 / 150 m2
Dustbin Capacity
640

ml

550

ml

Automatic Dirt Disposal

no

no

Wet Mopping

yes

no

Water Tank Capacity
150

ml

-
Barrier-cross Height
0.79

in

/ 20

mm

0.79

in

/ 20

mm

HEPA Filter

yes

yes

Washable Filter

yes

yes

Battery
Battery Capacity
2600

mAh

2600

mAh

Run time
100

min

110

min

Charging Time
240

min

120

min

Rated Power (Watts)
50

W

30

W

Control
Scheduling

yes

yes

IR Remote Control

no

no

Wi-Fi / Smartphone App

yes

yes

Wi-Fi Frequency Bands
2.4

GHz

2.4

GHz

Amazon Alexa Support

yes

yes

Google Assistant Support

yes

no

Magnetic/Optical Virtual Walls

yes

no

App Features
Real-time tracking

yes

yes

Digital Blocked Area

no

yes

Zoned cleaning

no

yes

Multi-floor maps

no

yes

Manual movement control

yes

yes

Selected Room Cleaning

no

yes

Sensors
Carpet Boost

yes

yes

Anti-drop / Cliff Sensor

yes

yes

Dirt Detect

no

no

Full Bin Indicator

no

no

Other Specifications
Robot Weight
6.61

lbs

/ 3

kg

7.72

lbs

/ 3.5

kg

Robot Width
13.78

in

/ 35

cm

13.78

in

/ 35

cm

Robot Height
3.54

in

/ 9

cm

3.94

in

/ 10

cm

In the box
charging dock, power cable, cleaning brush.
charging base, adapter, filter, water tank, mop, cleaning tool, English manual
Warranty
12

months

12

months
There are so many robot vacuums on the market, but what is the best one for carpet cleaning? Not all robot vacuums are designed for carpets. For instance, if you have a carpet in your house, don't even think about buying a robot vacuum that specializes in hardwood floors. You should choose the right robot cleaner with proper clearance and a powerful motor with great suction. Not every robot vacuum is good for this. Which features of a robot vacuum are therefore crucial for cleaning carpet? Let's figure it out:
Powerful suction. It should be good enough to pick up all the dirt under the strands of the carpet.
High clearance and bigger wheels. Most robots are not designed for thick carpets, and they can easily get stuck on the border.
Larger dustbin. Carpets collect a large amount of dust, dirt, and pet hair, so dirt bin capacity should be significant enough to collect it all, especially if you have a lot of rooms.
We can recommend a few models on the market that meet these requirements.
Comparison of robot vacuums for carpet and rug cleaning
| Specs | Roomba 980 | Roborock S5 | 360 S6 | Neato D85 |
| --- | --- | --- | --- | --- |
| Suction power | 1,700 Pa | 2,000 Pa | 1,800 Pa | N/A |
| Battery Life | 120 min | 150 min | 120 min | 60 min |
| Dirt capacity | 600 ml | 500 ml | 400 ml | 700 ml |
| Filtration system | HEPA filter | Washable HEPA filter | Washable HEPA filter | High Performance filter |
| Noise level | 70 db | 60 db | 55 db | 64 db |
| Virtual Wall | yes | yes | yes | yes |
| Scheduling | yes | yes | yes | yes |
| Smartphone app | yes | yes | yes | no |
| Side Brush | 1 | 1 | 2 | 1 |
| Amazon Alexa/Google Home intgration | yes | yes | no | no |
| Full Bin Indicator | yes | yes | no | no |
| Mapping | yes | yes | yes | yes |
| Mapping technology | camera | laser | laser | laser |
| Wet mopping | no | yes | yes | no |
| Recharge & Resume | yes | yes | yes | yes |
| LCD display | no | no | no | yes |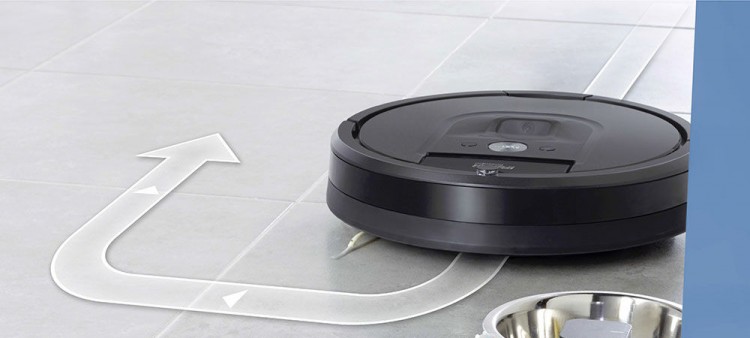 Roomba is the most popular and famous brand of robot vacuums on the US market. We chose the Roomba 980 model because it has the Carpet Boost that is adapted to work better with rugs and carpets switching suction to its maximum level. If you have a problem with pet hair stuck in rugs, the Roomba can help solve it. It comes with silicone rollers that prevent hair tangling making it ideal for pet owners.
In the box, you will find a dual virtual wall barrier that blocks the Roomba from crossing some areas.
To see the difference between Roomba's robots, take a look at our Roomba comparison chart.
Pros
Handles pet hair with ease because of its tangle-free rollers
Automatically increases suction power on carpets
High-efficiency filter
Works with Alexa
Cons
Check It Out on Amazon for $899
---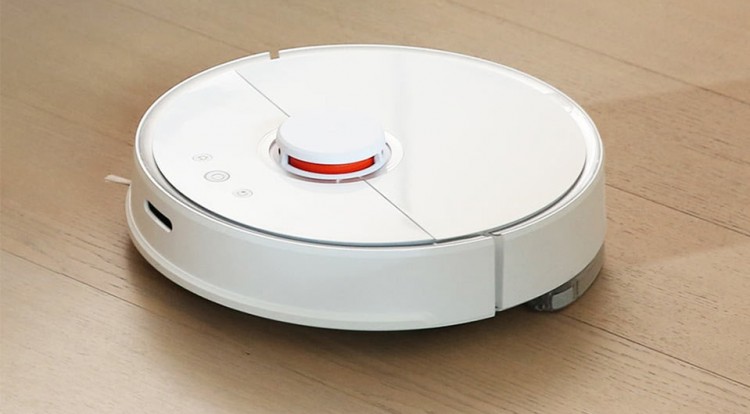 The Roborock S5 is a new improved version of the Xiaomi Mi Robot with a more powerful suction motor, which means it can suck more dust from carpets. It also is known as the Roborock S55 and S50; the difference is only in color. Even if you have a thick carpet, this robovac can easily handle it because of the increased clearance. It can mop and sweep at the same time.
In the app you can see a map created by the robot, cleaning history, where the Roborock has been. You can send the robot to a specific point just by tapping on the place in the map. The Mi Home allows setting virtual walls by drawing it on your smartphone.
You can find more details in our latest comparison of the Xiaomi Mi Robot vs. the Roborock S5.
Pros
Most powerful robot on the market: suction power of 2000Pa
Good noise suppression makes this robot quieter
Can overcome cover and obstacles up to 0.78 inches (2cm) in height
Washable filters
It can sweep and mop simultaneously
Capacious battery of 5200mAh ensures 2.5 hours of running time
Cons
No display on the robot
No extra filters and brushes in the package
Check It Out on GearBest for $389
Black Roborock on Gearbest for $399
Check It Out on Amazon for $569
---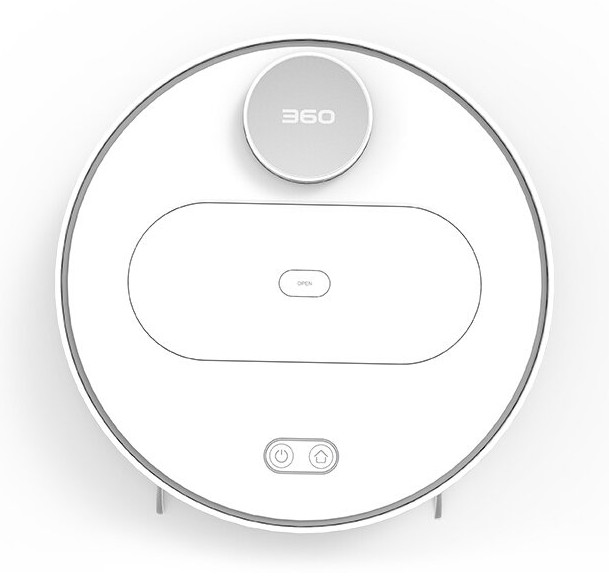 The 360 S6 is a budget yet one of the smartest devices on the market. Despite its low price, this robot vacuum beats the competitors in many ways. It has a minimalist design and strong suction. It is equipped with a LIDAR that scans out the room to create a map and build a cleaning path on its own. The robot comes with Carpet Boost option that provides deep carpet cleaning on its own. Along with that, the 360 S6 can mop for about 60 minutes. When its battery runs out, the robot docks itself to recharge and gets back to work from the point it left off.
Pros
Carpet Boost provides deep cleaning
Large wheels allow the robot to cross an obstacle up to 15 mm height
It creates a map and never misses a spot when cleaning
Thanks to the mapping, the robot cleans faster
Affordable price
2-in-1 functionality
Cons
No integration with smart voice assistants
Check It Out on GearBest for $330
---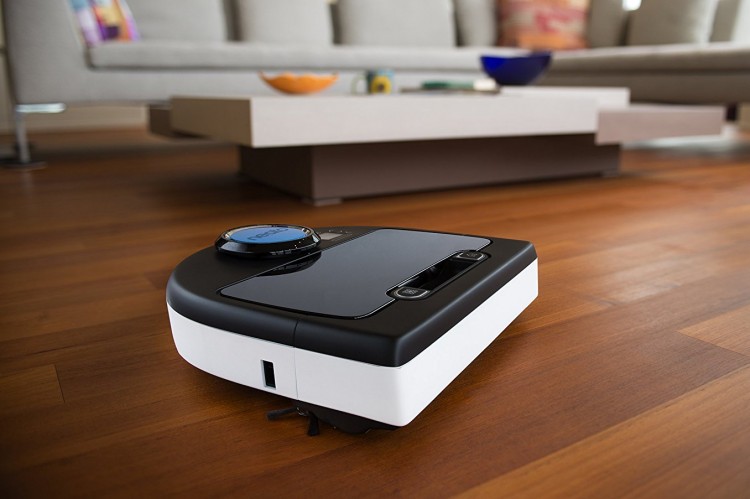 The Neato Botvac D85 is a perfect robot vacuum for carpet cleaning. Unlike most robot vacuums, it has a cornered body and is ideally suited for cleaning rugs in the corners. It performs excellently on thin and medium carpets/rugs, catching pet hair on its way, as well as on a bare floor. With a laser-based mapping technology, the Neato maps out an interior and cleans the whole floor never missing a single spot. This technology allows the bot to work in the dark.
Pros
Comes with brushes for hair
Large dustbin: 700ml
Better for cleaning corners unlike round robots
Cons
No app support
Short runtime
Check It Out on Amazon for $368
---
Conclusions
A few models of robot vacuums are good for carpet cleaning.
If you are not limited in budget and want a high-quality product from a well-known brand, we suggest the Roomba; it has all the features that you need.
On the other hand, the Roborock S5 and 360 S6 are the best value-for-the-money robot vacuum cleaners. The Roborock S5 is the newest model with the same features as the Roomba but for less money. The most budget yet the smart choice is the 360 S6. Even for its price, you get a well-designed and full-featured robovac for cleaning rugs and carpets.
Roborock Xiaowa E2 Video Reviews
360 S5 Robot Vacuum Cleaner Video Review