Roborock T6 vs. iRobot Roomba 960 Comparison
---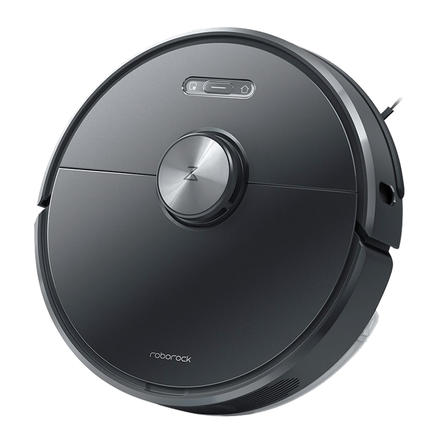 Roborock T6
Rating:
SRR Score: 120
---
Main Features
Roborock T6
iRobot Roomba 960
Mapping / Path planning

yes

yes

Mapping Sensor Type
LDS
camera
High-Precision Map

yes

yes

Recharge & Resume

yes

yes

Automatically Docks and Recharges

yes

yes

Noise Level
50

db

65

db

LCD Display

no

no

Side Brushes (one or two)
1

pcs

1

pcs

Voice Prompts

yes

yes

Cleaning Features
Suction Power
2000

Pa

900

Pa

Сleaning Area
2691 ft2 / 250 m2
1615 ft2 / 150 m2
Dustbin Capacity
500

ml

600

ml

Automatic Dirt Disposal

no

no

Wet Mopping

yes

no

Water Tank Capacity
160

ml

-
Barrier-cross Height
0.79

in

/ 20

mm

0.79

in

/ 20

mm

HEPA Filter

yes

yes

Washable Filter

yes

no

Battery
Battery Capacity
5200

mAh

2600

mAh

Run time
150

min

75

min

Charging Time
150

min

120

min

Rated Power (Watts)
58

W

30

W

Control
Scheduling

yes

yes

IR Remote Control

no

no

Wi-Fi / Smartphone App

yes

yes

Wi-Fi Frequency Bands
2.4

GHz

2.4

GHz

Amazon Alexa Support

no

yes

Google Assistant Support

no

yes

Magnetic/Optical Virtual Walls

no

yes

App Features
Real-time tracking

N/A

no

Digital Blocked Area

yes

no

Zoned cleaning

yes

no

Multi-floor maps

yes

no

Manual movement control

yes

no

Selected Room Cleaning

yes

no

Sensors
Carpet Boost

yes

no

Anti-drop / Cliff Sensor

yes

yes

Dirt Detect

no

yes

Full Bin Indicator

no

yes

Other Specifications
Robot Weight
7.94

lbs

/ 3.6

kg

8.38

lbs

/ 3.8

kg

Robot Width
13.78

in

/ 35

cm

13.78

in

/ 35

cm

Robot Height
3.78

in

/ 9.6

cm

3.50

in

/ 8.9

cm

In the box
charging dock, power cable, water tank, mop, user manual, warranty card
charging station, line cord, extra filter, cleaning tool, owner's guide, documentation package, dual-mode virtual wall, extra side brush
Warranty
12

months

12

months
The Roborock S6 and Viomi V2 are two newest robot vacuums released recently that look very promising considering the price and the given features. Both beasts have great features such as strong suction, wet mopping, lidar-based smart navigation, app control which allows you to set restricted areas and perform zoned cleaning. Recently, we have an opportunity to test and review the Roborock S6 and I want to tell you that it a very powerful and smart device. Despite the low price of $369.99 for the Viomi V2, is it a better choice than the more expensive Roborock S6 with a $569.99 price tag? In this article, I will try to compare the main features of both robot vacuum cleaners, show you the pros and cons of each model.
The Roborock S6 has everything we loved in the previous S5 model and some improved and new features. It has a better ARM processor than the previous model and much faster and accurate navigation, it knows your home and where exactly it should clean with an improved water tank and advanced mapping.
The Viomi V2 is the first device in Viomi model line that uses an LDS sensor (or lidar) to scan your house and to build a precise map. And if Roborock knows how to produce a decent robot cleaner since they already made a few successful robot vacuums, Viomi is a bit new in this area.
Both models can mop and sweep, support zoned cleaning and restricted areas, build an accurate map, etc. So are there any other things to consider buying the Viomi V2 over the Roborock S6? What makes the Roborock S6 one of the smartest in this price segment?
Roborock S6 vs. Viomi V2 comparison chart
Specs

Roborock S6

Viomi V2
Suction power
2,000 Pa
2,150 Pa
Airflow velocity *(our measurement)
15 CFM
23 CFM
Battery life
150 min
120 min
Recharge & Resume
yes
yes
Battery capacity
5,200 mAh
3,200 mAh
Mapping technology
Lidar + SLAM
Lidar + SLAM
Multi-floor storing
yes (up to 3 maps)
no
Wet mopping
yes
yes
Water supply adjustment
2 modes (switch on the water tank)
3 modes (can be selected in the app)
Water tank size
150 ml
560 ml
Dustbin capacity
500 ml
600 ml
Climbing ability
0.79 in / 20 mm
0.79 in / 20 mm
Noise level
45-64 dB
47-69 dB
Alexa/Google Home support
yes
no
Washable HEPA filtration
yes
yes
Restricted (blocked) areas
yes
yes
Zoned cleaning
yes
yes
Carpet boost
yes
no
Sensors
14
10
Room recognition
yes
yes
Separate room cleaning
yes
yes
Warranty
24 months
12 months
Price
$649.99 Amazon
$569.99 Gearbest

$369.99 GearBest

Features the Viomi V2 and Roborock S6 share
Both are equipped with a washable HEPA filter and are safe for those who suffer from asthma and allergy.
Both can be tracked in real-time. In the app, there is an ability to watch the robot building a map.
For the Viomi V2, you can set the level of water dripping depending on your mopping needs. For everyday cleaning choose a low volume if you need to remove stubborn stains and make the robot mop the whole floor - set the high volume settings.
As for the Roborock S6, you can adjust the dripping water speed by toggling a switch on the water tank.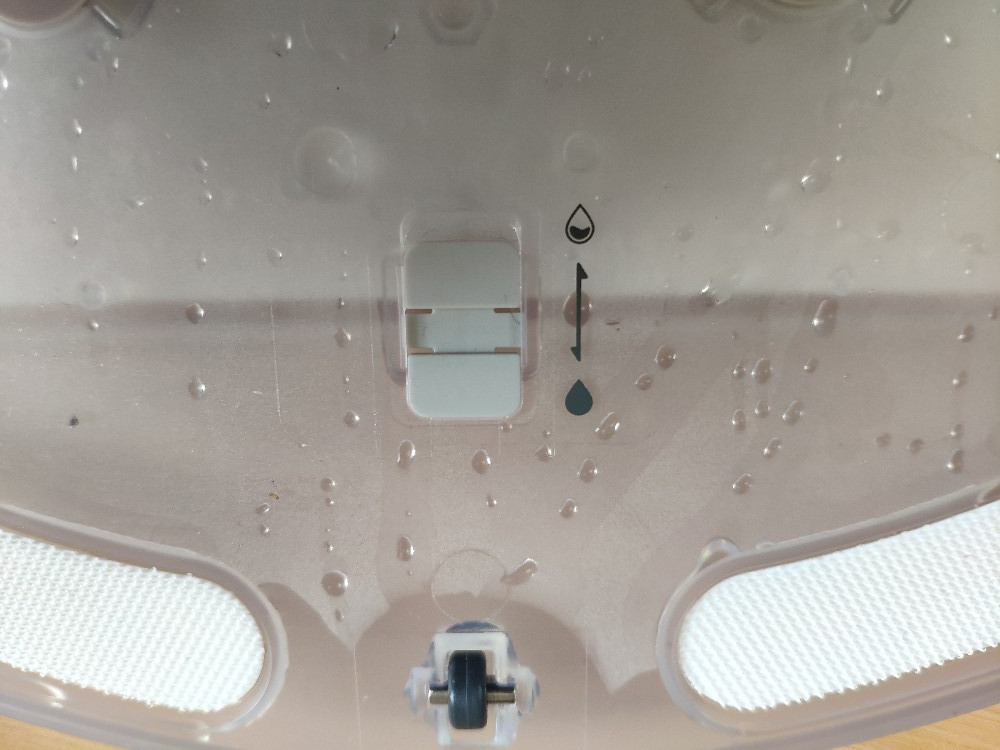 Each of them can cross a 20 mm obstacle; thus they are perfect for thicker carpets.
Restricted Areas / Zoned cleaning
Both models support setting restricted areas, zoned cleaning, and selected room cleaning option.
Why these models are better than most of the robot vacuum cleaners on the market?
They both can mop and sweep at the same time.
LIDAR technology. This mapping system makes navigation more efficient saving battery life by preventing the robot from going over the same spots twice.
A resumption is a great option that is useful for bigger homes.
Multimapping support. Only presented in a few flagship models (supported by the Roborock only)
One of the strongest suction power in the industry makes them able to pick up even the smallest particulars from carpet.
Only a few high-end models can cross an obstacle up to 20 mm height. This clearance allows the robot vacuum to provide deeper cleaning on thicker carpets.
Zoned cleaning support. Presented in a few high-end models that are based on the LDS laser.
Restricted areas. Supported by a few flagship models.
A washable HEPA filter. Even the newest Roomba i7+ filter is not washable. This type of filter is meant to last longer.
Water level control. Most of the robot vacuum cleaners that can mop don't support this feature. They just make water dripping automatically.
Most of the models that come with mopping only have one microfiber cloth. Both the Roborock and Viomi have options to choose when it comes to mopping.
Roborock S6 glance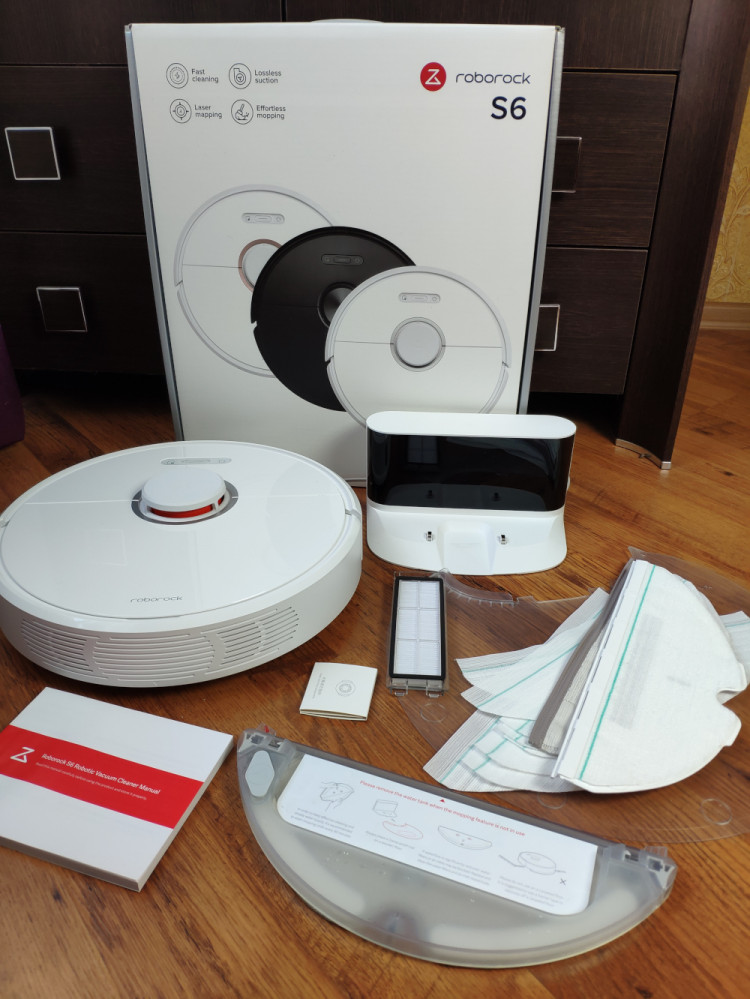 The Roborock S6 took all the great features users loved about the Roborock S5 and added new options.
It delivers the same 2,000 Pa of suction, has the same 20 mm clearance and dustbin size but got quieter than the older model.
The Roborock S6 automatically divides the created map into the rooms after finishing cleaning
The robot vacuum cleaner identifies carpet surface and boosts suction power providing deeper cleaning.
The app supports restricted areas, zoned cleaning and the newest feature - scheduling the robot to work within a certain room at a specific room.
The robot is also perfect for bigger houses thanks to the multiple mapping storage.
Why buying the Roborock S6 over the Viomi V2?
Longer battery life. Thanks to this, the Roborock covers a more significant area and is ideal for big homes.
Saves up to three maps. The Viomi V2 only stores one map in memory.
14 sensors all over the robot's body help it to navigate around.
Carpet boost. By identifying a carpet, the Roborock S6 provides better cleaning performance. It boosts suction power to the max level thus making the Roborock S6 work slightly better on carpet than the Viomi V2.
Comes equipped with a fiber mop and ten disposable wipes for mopping.
Quieter operation. Thanks to the newest design, the Roborock makes less noise and is not as distracting as other models that have strong suction.
Great customer support.
Have Amazon Alexa or Google Home.
Get the Roborock S6 if you...:
Live in a big house. Thanks to the longest-lasting battery and resumption the Roborock is perfect for big homes.
Your home is mostly covered with carpets. Because of the strong suction, good clearance and carpet identification, the S6 provides deeper cleaning on thicker carpets.
Have a pet. Even though the S6 does not have a big dustbox, it's cleaning brush has detachable parts that make cleaning it from pet hair easier. And strong suction picks up pet hair even on thicker carpets.
Live in a multiple level house.
Want a powerful robot vacuum cleaner that does not make lots of noises.
Someone in your family or you suffer from an allergy.
Want mopping. Yes, the Roborock S6 has a smaller water tank but if you don't have lots of space with no carpets - the newest water level control and a few types of the mopping pads would be very useful.
Another thing worth mentioning about Roborock is customer support. They respond quickly and are always ready to solve any issue. You can either contact them via Facebook or official email:
US SUPPORT: support@roborock.com
EUROPE SUPPORT: support@roborock-eu.com
The Roborock S6 also comes with a two-year warranty while other robots normally have a one-year warranty.
---
Viomi V2 glance
The robot is equipped with ten sensors that help it to navigate including the LDS laser that scans the surroundings to build the map of the floor which makes navigation more efficient.
Viomi claims the Viomi V2 has the highest suction power of 2,150 Pa when Roborock claims their S6 model has 2,000 Pa of suction power.
The Viomi is equipped with a big water tank and dustbin. The big dust container is better for pet owners. Still not the biggest and we would recommend getting it empty after every cleaning, but at least you don't have to clean the dust and dirt in the middle of the cleaning cycle.
In mopping mode, the Viomi follows a Y-shape path thanks to which it goes over the same spots a few times. The app allows switching water dripping level from low to high depending on your needs. I would recommend setting it on a high level no matter you want the robot to do heavy mopping or just remove dust.
The Viomi V2 follows a Y-shape path in mopping mode and supports water flow control in the app.
The Viomi V2 is great for homes with mostly bare flooring thanks to the 560 ml water tank. Most of the robot vacuums have 150-300 ml containers.
Viomi V2 Mopping test
The app supports zoned cleaning and digital virtual walls which is presented in a few models that are based on the LDS sensor.
The app also has a secondary cleaning feature which means the robot will go clean the same area twice. We have not seen it in any other robot vacuum before, some of them allow setting cleaning twice or three times when choosing zoned cleaning while the Viomi can vacuum the whole place twice if needed.
Why buying the Viomi V2 over the Roborock S6?
Has a bigger dustbin. The robot vacuum's dirt box holds more which is better if you have pets.
Water container size. The V2 is equipped with one of the largest water tanks that allows covering more area without the need of filling it with water in the middle of the cleaning cycle.
Better performance in mopping mode thanks to the Y-shape.
Water flowing can be controlled in the app.
Get the Viomi V2 if you...:
Don't have carpets and want the mopping feature the Viomi V2 would be better since it covers more when mopping before the container gets dry.
Have more than one pet. The container is big enough to hold more pet hair.
Your home is covered with thin carpets.
Price & where to buy
---
Wrap It Up
Both models are great at cleaning carpets and bare flooring. However, since we got to test both of them there is something you should know about.
The Viomi V2 has a raw app. It has some features that don't work and the app itself is not intuitive. Even though the Viomi has some nice options the Roborock S6 does not, it makes the robot not suitable for those who actually are going to use the app. We hope the app will get some updates and things would be better. Also, the Viomi is not integrated with Amazon Alexa or Google Home.
On the other hand, the Roborock app has more features, it stores three maps and can be scheduled to work in a particular room. Overall, the app is more smooth and user-friendly.
Also, we put both of them through a heavy test with sand on a medium-pile carpet and figured out the Viomi V2 was not able to pick up most of the sand. Of course, it is an extreme condition and you will not have your place this dirty. In real life, the Viomi V2 does a decent job on carpet but not as good as the Roborock.
The cleaning brush is a thing to consider too especially if you have pets or long hair. I do have long hair and the Viomi non-detachable roller is a bit of a headache to me. Don't get me wrong, the Roborock S5 has a similar brush but since hair tends to get stuck in the edges it becomes challenging to get it untangled. Unlike the Roborock S6 brush that is disassembled and much easier to maintain.
Mopping is an option many people want a robot vacuum to have. The Roborock S6 has a smaller water tank but it can do mopping and sweeping at the same time so you don't have to vacuum first. Theoretically, the Viomi V2 also can do both things at a time by attaching mopping pad and a cloth but in this case, you need to damp the cloth manually and it won't be wet for too long. Because of the Y-shape and water level control in the app, the Viomi performs better at mopping. But if you have a big cleaning area without carpets, the Viomi would be a better choice. The Viomi might be one of the best robot mops on the market to date.
Also, keep in mind that the Roborock S6 is much quieter than the Viomi V2. The Viomi V2 reminds me of the Roborock S5 that is noisy in MAX mode. While the Roborock S6 can clean in the same room as you are and won't distract you, the Viomi will definitely be more noticeable.
Consider customer support as a thing too. While it is pretty clear how to contact Roborock and get some help, it is challenging to reach Viomi if you have any issues.
To Conclude
The Viomi V2 is the right option for those who are looking for a robot vacuum under $500 with strong suction, efficient mopping, and good build quality. The robot is ideal for average homes with thin and some medium-pile carpets. If you don't mind the app that might not be as polished as the Roborock app, and none of your family has long hair, get the Viomi. If you want better mopping, get the Viomi. The Viomi V2 is a decent vacuum cleaner that performs great at mopping but is not good for pet and long human hair nor carpet.
Roborock S6 is the best option for those who live in a big house with more than one level. It is quiet and does a superb job on carpets. If you are looking for a premium robot vacuum that would have the best navigation in the industry, go with the Roborock S6. The app is easy to use and very minimalist. If you have pets, you will love the new cleaning brush with detachable parts. The Roborock S6 is ideal for large homes, thin and medium-pile carpets, and bare flooring. If you want some additional options like carpet identification, if you live in a multiple-store house and are ready to spend some extra — go with the Roborock S6.
iRobot Roomba 960 Video Review